Nebraska Online Gambling Laws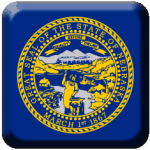 Nebraska has one Tribal compact as a part of its Nebraskan gambling laws. However, tribal gaming does not provide a wide range of gambling entertainment opportunities nor do they offer online gambling opportunities.
Online options are offered by multiple offshore online platforms designed to serve Nebraskans, these options can include Nebraska online poker, casino gambling, and sports betting.
The following is a comprehensive guide designed to assist players in understanding how Nebraska online gambling laws affect the industry and access to legal online gambling opportunities.
Other Nebraska Gambling Pages
Nebraska Gambling Laws Concerning Online Gambling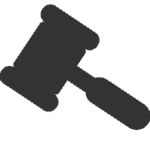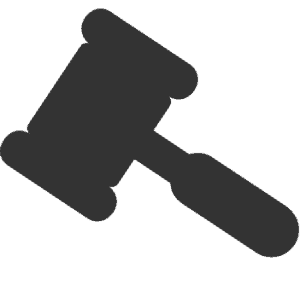 No gambling law in Nebraska addresses the issue of online gambling. Currently, no Nebraskan state law legalizes or regulates the operation an online gambling site within the state.
In the same token, there are no laws which prohibit players from participating in legally licensed and regulated Nebraska online gambling sites offshore. A few of the most secure and reputable online options are found through our guide and cover a variety of platforms including Nebraska online casinos, poker rooms, bingo halls, and Nebraska online sportsbooks.
Nebraska State Lottery Gambling Laws
In 1992 the voters voted in favor of establishing the state lottery. The legislature passed the State Lottery Act the very next year. The state uses Nebraska lottery funds and a universal services fund to support innovation and technology development for the K-12 sector.
While Nebraska, has permitted private companies to operate the instant game portion of the lottery, the vast majority of lottery operations are conducted by the state itself.
Nebraska Charitable Gambling Laws
Charitable gambling in the form of bingo was legalized in 1958 when non-profit associations were allowed to conduct bingo games. In 1967 raffles, lotteries and gift enterprises were legalized for charitable and community betterment purposes. Allowed lotteries included Punch Boards, Power Ball, Pull Tabs, Pickle Cards and Keno.
Associations conducting charitable gambling in Nebraska must obtain a license from the Nebraska Department of Revenue. Social and home poker games are legal as long as there is no entry fee and no prizes for winning. There are no casinos in Nebraska other than Indian casinos. Most of them do not offer poker. However, it is legal to play poker at Indian casinos in Nebraska offering poker.
Federal Laws Concerning Nebraska Online Gambling
While Nebraska law is silent on the issue of online gambling, Federal laws do not prohibit playing at online gambling sites that are legally licensed, regulated, and located outside of the USA. The Unlawful Internet Gambling Enforcement Act of 2006, an often quoted law, does not prohibit players from participating in legal online gambling contrary to common belief.
This law simply places regulations on how online gambling related transactions can be processed between banks, gambling site operators, and payment processors. The UIGEA actually was designed to make online gambling safer, not eliminate it.
Nebraska Online Gambling FAQS
What Are The Consequences Of Illegal Gambling In Nebraska?
The arresting officer will give you a misdemeanor offense in any illegal gambling activity within the state of Nebraska. The misdemeanors have 7 classes.
A class 1 misdemeanor in Nebraska is the most severe and can result in up to a year in jail and a fine of up to $1000.
A class 2 misdemeanor, possession of a gambling device, for example, can get you up to 6 months in jail and/or a $1000 fine as well.
Class 3 misdemeanor maximums are 6 months in jail and $500 fine, class 3a misdemeanors, up to 7 days in jail with a $500 fine.
Class 4 misdemeanors are simply a fine with a minimum a $100 and a maximum of $500.
Class 5 misdemeanors are punishable by only a fine up to $100.
Finally, class W misdemeanors are used solely in DUI cases and are punishable by up to 60 days in jail and between $500-$1000 in fines.
What Are The Legal Gambling Options In Nebraska?
Nebraska has both commercial and tribal casinos with one tribal compact in the state. There are lotteries and legal venues for pari-mutuel gambling. Private citizens are legally allowed to practice social gambling, and the state makes room for charitable gambling as well.
There are also properly regulated offshore gambling websites online that are legal for citizens of Nebraska to patronize. You will find recommendations throughout this site for legally sanctioned online gambling sites.
What Is A Tribal Compact?
A tribal-state compact is an agreement under certain conditions between a Native American tribe and the state to conduct gambling games legally and to share part of the revenues. Tribal compacts are necessary under the Indian Gaming Regulatory Act of 1988 for all class III gaming establishments.
What Is The Legal Gambling Age In Nebraska?
The minimum required age for gambling in the state of Nebraska for lotteries is 19 (this is not a typo, Nebraska is weird). For casino gambling, it is 21.
What Is Social Gambling?
A common exception made by most states in the country to allow private citizens to host private games of poker in their own houses for social value only. In these games, the host cannot make any profit other than that of his winnings in the game itself. All of the participants must have a bona fide social relationship and no one can rake the pot.
What Is Pari-Mutuel Gambling?
This is the common term to describe horse track gambling. Pari-Mutuel gambling is a system of placing bets where the bettors are largely betting against each other, rather than the house. Bettors place their bets into a communal pot, make their picks and wait for the outcomes. Those who have chosen wisely will divide the bets up among the winners based on the bets they took.
What Is Charitable Gambling?
Charitable gambling is another common exemption made to state gambling laws for charitable organizations to use gambling games like raffles and bingo to raise funds for their social programs. Charitable organizations are a non-profit organization for the betterment of society. Organizations like veteran's houses, churches, schools, and police and firemen host charity drives.
Nebraska Gambling Laws
Gamblers who are interested in reviewing the Nebraska gambling laws in their entirety are invited to visit the Nebraska State Legislature where you will find official documents in their original language and context.
**This page is provided for informational purposes only.
This information is not intended to serve as professional legal advice or services of any kind. It is also not intended to substitute for professional interpretation of any law or statute. If you seek legal services of any kind we recommend that you contact an attorney.