Nevada Online Gambling Laws
No current Nevada gambling laws prevent state residents or visitors from accessing licensed offshore online NV gambling sites. In fact, no federal laws prohibit US players access to offshore gambling sites that are licensed and regulated by another governing jurisdiction.
However, Nevada passed a law in 2013 to allow the state to regulate, license, and legalize online poker gambling. After PASPA's removal in 2018, Nevada amended Regulation 22 to allow the disbursement of state-regulated and licensed domestic online sportsbook offers. Despite the two legislative movements toward expanded Nevada online gambling, the state has yet to introduce any legislation to regulate online casino gambling.
Other Nevada Gambling Pages
Is It Legal To Participate In Online Gambling In Nevada?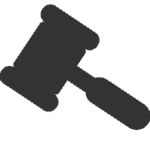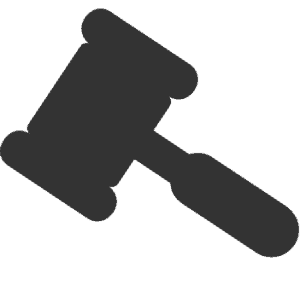 Nevada has passed two forms of online gambling, poker and sports betting. However, the state has yet to legalize online casino gambling. Online casino sites based in Nevada without the proper legislation and licensing are considered illegal by the state.
However, Nevadans can legally enjoy all forms of online gambling through licensed offshore online providers. This is because the state government and the Federal government have no prohibitions toward players utilizing online gambling sites which are located offshore and are licensed and regulated by an authoritative foreign entity.
The Nevada online bingo sites and online sportsbooks for Nevadans we include in our guides are all legally acceptable platforms.
Nevada Gambling Laws – General
Nevada state law only permits domestic-based online gambling from sources licensed by the Nevada Gaming Control Board. Those persons operating domestic online gambling sites without proper licensing are subject to felony prosecution.
In general, Nevadans can enjoy online gambling through licensed offshore sites due to the lack of explicit prohibition against these types of gambling. However, recent NV Governor-candidate Adam Laxalt said he desired to return Nevada to its pre-online gambling status leaving some Nevadans to worry about their legal domestic options.
Nevada Land-Based Gambling
Nevada's major four cities hold the most gambling offers. From Reno, Laughlin, Las Vegas to Carson City gamblers can find physical casino venues, racetracks, sportsbooks, and poker rooms. However, smaller towns outside of these major four hot-spots also provide stand-alone poker rooms, smaller sports betting venues, some active or satellite race tracks, and peppered bingo halls.
If we were to list every brand and venue available in the state, we wouldn't be able to get to any other information. But rest assured local options are plentiful.
Where Does Nevada Stand Regarding Online Casino Gambling?
Nevada has yet to introduce any legislation which would clear the path for state-regulated online casino gambling offers. Partially because its physical casino venues do so well many casino owners fear online casino gambling in the state would cannibalize physical venues. However, as states with physical casinos pass laws to allow online casino options and flourish, the Silver State may realize their fears were misplaced all along.
Are There Any Federal Laws Which Make Online Gambling Illegal In Nevada?
There are no federal gambling laws that prohibit US players from accessing licensed offshore online casinos. Any laws which would have affected online gambling, like the Federal Wire Act, have long been reinterpreted to allow Americans to play on offshore gambling platforms. For the most part, federal laws relating to gambling often target the operator, not the individual player.
Nevada Online Gambling Laws FAQs
Can I Gamble On Sports Online in Nevada?
The state of Nevada allows for two online options, players can either bet on the state's regulated online sportsbook or utilize licensed offshore online sportsbooks. The latter usually offer more lucrative bonuses and wagering options rather than the former.
Can I Play Poker Online In Nevada?
Nevadans can utilize the state's regulated online poker room or use licensed offshore poker room options. Both allow players to conveniently play from home or on-the-go. However, licensed offshore Nevada online poker sites have been in the industry longer and can provide exclusive unique perks, features, and bonuses to Nevadan players.
Is Pari-mutuel Gambling Allowed in Nevada?
Nevada offers pari-mutuel gambling in the form of eSports, horse and dog race wagering, and more. However, no tracks are actively running horse or dog races in the state. In fact, most tracks have been converted to drag race tracks. Betting on pari-mutuel events would need to be done at a Nevada sportsbook, however, bettors would be placing bets on races occurring outside of Nevada. For more convenience, bettors can utilize licensed offshore racebooks to fulfill their needs and select from more available races, racing domestically and aboard.
Is Social Gambling Allowed In Nevada?
This is a tough question that seems to only bring about more questions than answers. The state considers a gambling game as "any game played with cards, dice, equipment for money, property, checks, credit or any representative of value". "Representative of value" is defined as "any instrumentality used by a patron in a game whether or not the instrumentality may be redeemed for cash" which in 2006, the Nevada Attorney General acknowledged this definition as "inherently ambiguous"," and that while "instrumentality" is not defined, its plain meaning "would appear to include any physical or tangible thing". Therefore, we can only assume social games with no rake or winnings divided are considered legal. There also does not appear that any enforcement against social gambling in the state.
Is Charitable Gambling Allowed in Nevada?
Nevadan charitable organizations are permitted to host charitable lottery games, bingo, and the occasional "Las Vegas Nights" which hosts table games. Despite Nevada being one of the few US states without a state lottery, the state provides some leniency towards charitable gambling. The fact that the state allows charities to offer gambling forms in exchange for following strict regulations is much more progressive than other US states who outright forbid charitable gambling.
Where Does Nevada Stand On Online Gambling?
Nevada is considered progressive due to legalizing two forms of online gambling - poker and sports. However, the state has yet to legalize online casino gambling and some attest this to the state's fear of industry cannibalization. We do not know when the state will change its mind, but we hope it is soon.
Nevada Gambling Laws
For individuals who would like to review the laws placed by the Nevada Government please visit: Nevada Legislature
**If you are seeking a professional interpretation of any law or statute, we strongly recommend that you contact a lawyer. We are online gambling consultants and provide this content as informational only. We do not hold any law degrees or certifications and do not claim to be trained lawyers or provide any type of legal services.