Nevada Online Sports Betting
Sports gambling has always had a safe haven in Nevada and for the longest period, the Silver State was one of four US state legally able to offer sports gambling and exempt from PASPA. Nevada's longstanding reputation for hosting sports betting has led Nevada's sportsbook industry to sustain millions every year, and in 2017 Nevada broke their record for total wagering revenue at $248.8 million.
Nevada's physical sportsbooks can be found throughout the state, and as of recently, Nevadans can utilize state-regulated online sportsbooks to bet with from the comfort of their own home. However, players are not only limited to domestic offers as international NV online sportsbooks can often offer more perks, variety, and betting lines than domestic Nevada online sportsbooks. This guide will share key information on local and international sportsbook providers, the legal validity of utilizing NV online sportsbooks, and how online bookmaking operations are regulated.
Is Online Sports Betting Legal In Nevada?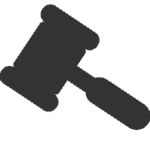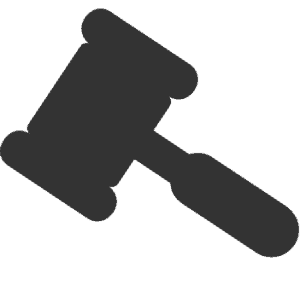 Online sports betting is offered in the state and allowed through licensed offshore portals. There are no Nevada online gambling laws which forbid players from accessing licensed offshore sportsbooks, nor are there any federal laws which prohibit the act either. However, Nevadans cannot gamble on domestically based sportsbooks, physical or virtual, if they are not licensed by the state.
For a period of time, US states not exempt from PASPA were prohibited from licensing and regulating sports gambling. Nevada has always had the capability of offering full-fledged sports wagering while the three other states exempt from PASPA (Oregon, Montana, and Delaware) only were able to offer limited sports gambling options like sports lotteries, up until the three states were sued and pressured by the NCAA, NFL, NBA, and NHL to end their sports betting offers.
Legally Licensed Online Sportsbooks For Nevadans
Our team of leading online gambling experts have collected this list of certified, licensed, and regulated offshore online sportsbook providers who can legally offer online wagering services to Nevadans. These providers are governed outside of the US, thus complying with state and federal requirements for legality.
Other Nevada Gambling Pages
Local Nevada Sportsbooks
Sportsbooks can be found throughout Nevada but tend to be concentrated in Nevada's four gambling cities. Nonetheless, Nevadans can travel to these venues or try to gamble on one of these brand's online sportsbook. Note, we couldn't list them all here:
ARIA
Bally's
Bellagio
Buffalo Bill's
Caesars Palace
Cosmopolitan of Las Vegas
D Las Vegas
Downtown Grand
Ellis Island
Excalibur
Fremont
Golden Nugget
Hard Rock Hotel
Harrah's
MGM Grand
Tropicana
What Sports Can I Gamble On At Nevada Online Sportsbooks?
Domestically licensed online sportsbooks may only provide betting lines for domestic sports leagues and events but may not cater to offering wagers on niche sports like darts, billiards, and more. However, offshore licensed online sportsbooks often cater to all global clientele and thus offer more betting lines and variety in terms of available sports to wager on. The most commonly found sports to wager on in licensed offshore online sportsbooks include:
NFL
NBA
MLB
NCAA
NHL
MLS
FIFA
Olympics
World Cup
Winter Sports
Summer Sports
Swimming
Cricket
Rugby
Handball
Darts
Billiards
Politics
Tennis
Golf
UFC/MMA
What Online Sportsbook Bonuses Can I Find?
Offshore licensed online sportsbooks tend to offer a variety of bonuses to players such as welcome bonuses, risk-free bets, and other unique perks. Licensed offshore online sportsbook can afford to present players with these bonuses, whereas domestic online sportsbooks supported by a physical venue and company may not be as willing to offer lucrative bonuses in the form of free additional funds to gamblers.
Reload bonuses, referral bonuses, birthday bonuses, and other promotions are also offered by the list of licensed offshore online sportsbooks we provide within this guide. Similar bonuses can be found at offshore licensed Nevada online casinos, and Nevada online poker sites.
Can I Bet On Sports Right From My Phone?
Yes, mobile devices can be used to support mobile sportsbook wagering without a native app download. Bettors can easily access the sportsbook through their mobile browser, type in the sportsbook URL of their choice, and the site will instantly render the screen to accommodate mobile play. Responsive design is responsible for this, by miniaturizing screens without losing wagering capabilities or features.
Do Licensed Offshore Online Sportsbooks Offer Live Betting?
Live betting is a feature available on all licensed offshore online sportsbooks. Live betting allows players to actively wager on outcomes or actions while a game is in play, which can help boost a bettor's winnings or hedge losses. Domestic online sportsbooks are attempting to perfect their live betting features and odds after a mishap in New Jersey with FanDuel's sportsbook left customers who won their live bets with no payout until public attention reached the brand.
What Banking Methods Can I Use?
Traditional debit card deposits and withdrawals tend to decline when trying to facilitate a transaction between a bank and an online or even physical gambling operator. This is because of the UIGEA, a banking regulation which punished banks for knowingly processing gambling-related transactions. For this reason, banks automatically decline any suspicious gambling charges which can cause problems in terms of funding for players.
Domestic online sportsbooks typically want customers to fund their account with cash in person at one of the brand's physical venues. This can be too much legwork for those Nevadans who just want to stay at home and bet. However, offshore licensed online sportsbooks offer a wide variety of banking options in their banking suite which accept either money orders, bank wire transfers, cryptocurrency, or gift cards and send withdrawals in the form of mailed checks, wire transfers, or cryptocurrency.
Nevada Sports Teams To Bet On
Vegas Golden Knights - NHL
Las Vegas Lights FC - MLS
Las Vegas Aces - WNBA
Reno Aces – Minor League Baseball
Reno 1868 FC - MLS
Nevada Wolf Pack – Collegiate Basketball
UNLV Runnin' Rebels – NCAA Division 1 Men's Basketball
UNLV Rebels – Collegiate Women's Basketball