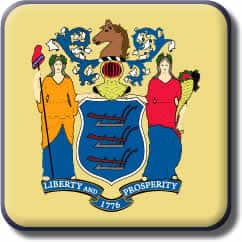 The New Jersey casino industry is comprised of both brick-and-mortar casinos and online casino destinations. The Garden State certainly has more casino gaming opportunities than any other state in the country at this time. Not only do they have a world-class gambling destination in Atlantic City, but they have also launched multiple online casino sites which are licensed and regulated by the state. In addition, residents and visitors to the state also have access to legally licensed and regulated NJ online gambling sites which are based outside of the United States.
The state-sponsored New Jersey online casino gaming which launched in November 2013 received a very warm welcome from New Jersey players. This guide will shed some light on some of the finer details to provide valuable insight into the various online and offline casino gambling opportunities available in NJ, including the USA online casinos that legally operate within the United States gambling market.
Are Online Casinos Legal In New Jersey?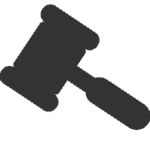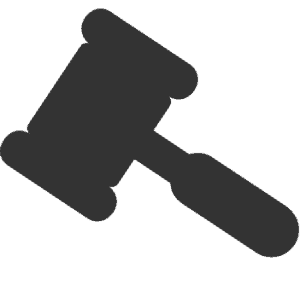 Yes, online casino gambling is legal in New Jersey through a couple of different platforms.  The state of NJ legalized online casino gambling in 2012, successfully launching their state regulated initiative in 2013.  In addition, there are no New Jersey state gambling laws nor any US federal gambling laws that prohibit citizens in the Garden State from playing real money online casino games at legally licensed and regulated online casinos operating offshore.  The state of NJ actually has access to a larger range of legally sanctioned online casino gambling than most of the United States.
Legal New Jersey Online Casinos
The list below includes legally sanctioned offshore casinos that are licensed and regulated to offer their services to players around the world, including those in New Jersey.  These options are available to NJ players in addition to the state licensed online casinos that are regulated by the NJ Division of Gaming Enforcement. Since the state regulated online casinos are not questionable destinations, we have chosen to focus our recommendations on the leading offshore brands which are not as easily vetted by the average person.
Other New Jersey Gambling Pages
New Jersey Online Casino FAQs
Can New Jersey players legally gamble at any online casino that accepts US players?
That is a little bit of a loaded question. It is not illegal for New Jersey players to participate in online casino gaming at either state-sponsored online casinos or legally licensed and regulated online casinos which are located offshore. There are not any federal laws or state laws which prohibit you from doing so.
However, we would like to remind you to that just because an online gambling site accepts USA players, does not mean that they are legitimately operating within the industry. We encourage you to restrict your gambling participation to those brands which have been reviewed by industry professionals and have been officially designated as legal, secure, and reputable options.
Most legitimate offshore online casinos that accept players from the NJ usually accept players from anywhere in the United States. The state based online casinos only allow players to participate who are physically located within New Jersey's borders. This policy is enforced through the use of geo-tracking software that effectively determines the location of players accessing the online casinos.
What Games Can I Play At An Online Casino?
You will find the same types of casino games online that you see in the brick and mortar casino in Atlantic City.  Slots usually make up the bulk of the game menu at most online casinos, but you will also find video poker, roulette, craps, baccarat, blackjack, and keno, among others.  Live dealer games have also made it to the USA online casino market, and offer a gaming experience that combines online access with a live croupier. Most games offer free play options, which are a great way to learn new games, become acclimated to the online environment or try out a new betting strategy.  All of the online casinos recommended on this page also offer mobile casino games that allow you to play their games from your smartphone or tablet.
What Types Of Bonuses And Promotions Will I Find At New Jersey Online Casinos?
In most cases, the offshore online casinos accepting New Jersey Players will offer the largest incentives.  The welcome bonuses are typically set up as a deposit match bonus, which means the casino will agree to match a specific percentage of your deposit up to a designated maximum amount.  You may see something like this:  400% match bonus up to $1000.  This offer would be a bonus that matches your deposit by 400% up to a maximum of $1000.  These welcome bonuses do come with wagering requirements that must be satisfied.  Be sure to read the terms and conditions to ensure you understand these requirements.  Other bonuses include reload bonuses, referral bonuses, and special promotions.
How do I find the safest and most reliable New Jersey online casinos?
As long-time players ourselves, we know precisely what is involved in determining the legitimacy and quality of any online gambling site. By restricting your offshore casino access to those brands which we have listed in the table below, you are ensuring that you only reach industry leading online casino destinations which provide an extremely safe and secure gaming environment as well as an overall high-quality gaming experience.
The alternative is to vet these brands through a review process yourself. Most novice players are unfamiliar with where to locate some of the most critical information, and even experienced players may not have the connections necessary to get inside information concerning specific aspects of the operation. Regardless of which option you go with for selecting your online casino destination, due diligence is a critical and non-negotiable piece of the pie.
What Does State Sponsored Online Casino Gambling Mean For NJ Players?
Essentially what it means is that the selection of legal online casinos available to players in the Garden State has just been expanded exponentially. The state-sponsored options which launched in late November 2013 are each administered by a trusted physical casino brand that is located in Atlantic City. Several of these new online casino websites also offer New Jersey online poker options as well as online sports betting.
Until 2013, legitimate offshore casinos were the only option for New Jersey players. Now that state-sponsored casinos have been added to the equation, the market has become a more competitive environment where both sides of the industry are clamoring to attract players from NJ. A wider range of options is never a bad thing, and by doubling the number of choices available to players, the industry is guaranteed to expand. It is important for players to understand that although the state-sponsored and offshore brands are competing with each other, neither platform renders the other irrelevant.
Why don't I see any of the New Jersey state-sponsored gambling sites among your recommended brands?
We have not put our efforts into vetting the state-regulated online casinos because it simply isn't necessary.  The state of New Jersey is not new to the gambling industry, and they have very effective regulatory policies and agencies in place to ensure a fair, safe and legitimate online gambling environment. However, the offshore online casinos are in direct competition with the state's offerings, and they are not always as easy to assess.  Instead, we spent our time navigating the Internet to find the most reputable, legitimate and secure offshore destinations to ensure that players have access to the industry-leading online casinos located outside of NJ.
Land Casinos Located in New Jersey
http://www.goldennugget.com/AtlanticCity/