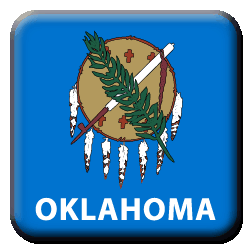 There is a fine line between legal and illegal when it comes to online gambling in Oklahoma. Currently, domestic online pari-mutuel bets are accepted on-site at terminals, and Daily Fantasy sports games are permitted. However, OK does not offer any domestic state-licensed online gambling services for poker, casino games, bingo, or sports betting.
This page provides a breakdown of how licensed offshore gambling sites fit into Oklahoma's online gambling laws, as well as, information on Federal laws in play, and reliable resources for legal online gaming.
Other Oklahoma Gambling Pages
Oklahoma's Gambling Legislation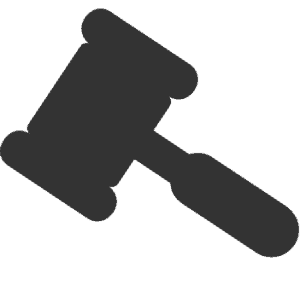 Oklahoma's current legislation has provisions for brick-and-mortar gambling through tribal-run outfits. The tribal-state compacts dictate the types of gambling available in each venue and how revenue is paid back to the state. Residents can walk into a land-based tribal-run casino destination and find slots, table games, and poker due to Class III game licensing permission. However, sports betting has not yet been legalized at the state level or authorized to be offered by tribal casinos.
Federal Gambling Laws
Only 2 USA federal gambling laws exist which apply to online gambling. These are known as the Federal Wire Act and the Unlawful internet gambling Enforcement Act (UIGEA). The Wire Act currently bans interstate betting on sports through domestically based online sportsbooks. The UIGEA is a federal banking regulation dealing with banking institutions who process financial transactions between users and gambling sites. However, neither law prohibits licensed offshore gambling operators.
The Rise And Fall Of PASPA
The Professional and Amateur Sports Protection Act (PASPA) banned state-regulated sports betting in 46 states (including Oklahoma) for over 25 years since its inception in 1992. The law was repealed by the Supreme Court in May of 2018. This did not legalize nationwide sports betting, but it gave states the opportunity to vote in legislation introducing new domestic betting options.
Has Oklahoma Passed Any Sports Betting Legislation?
There were two bills that surfaced during the 2018 legislative session. These were H3375 and S1175. The bills aimed to legalize sports gambling as part of a new tribal gambling package. There was language in the bills regarding "sports pools," but this was removed via an amendment. The two bills were never officially signed into law. However, they may be reintroduced in the 2019 legislative session. In the meantime, state bettors can use licensed offshore online OK sportsbooks.
What About Online Casino And Poker Legislation?
Oklahoma's Iowa tribe launched an online poker site in 2013, much to the chagrin of the local government. After a legal battle that ran all the way to 2016, it was determined that the tribe could offer legal free play online poker to USA players and real money games to international players. The site's rights were sold to Monster Products Worldwide.
Oklahoma has had the option of legalizing domestic online casino and poker platforms since 2011 when the DOJ reinterpreted the Federal Wire Act. But the state has yet to move on this opportunity, therefore, players can use licensed offshore online OK casinos and OK poker rooms in the meantime.
Navigating Tribal Compacts
Oklahoma is a state with preexisting state-tribal compacts. This means any new gambling legislation must include provisions for the tribes, otherwise, they will lobby against the legislation and make it a nightmare to pass. Tribal gambling establishments want a piece of any online action whether it be casino games, poker, or sports betting. If a resolution can be reached that appeases both parties, the legislation will pass.
What About Mobile Offshore Gambling?
In today's day and age, licensed offshore online providers like online OK bingo sites have made their desktop sites responsive to mobile devices using HTML5. This technology allows the seamless and perfect translation of a desktop site onto any mobile screen size, no matter the device or operating system. No functions are lost and nearly every game is available to play on a mobile phone or tablet.
Official Oklahoma Gambling Laws & Statutes
Anyone who is interested in reviewing Oklahoma gambling laws and statutes in their entirety, you can visit the State of Oklahoma Government Website where you will find the official documents in their original context.
**This page is intended for informational purposes only and is not designed to serve as or replace any type of professional legal services, advice or interpretation of a law or statute. If you are seeking professional legal services, then we recommend you contact an attorney.