Oklahoma Online Gambling Laws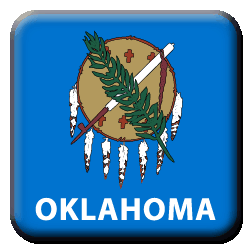 There is a fine line between legal and illegal gaming over the Internet in the Sooner State.  Currently, domestic online pari-mutuel bets are accepted on-site at remote terminals over the Internet (though not from private online connections), and Daily Fantasy Sports (DFS) games are permitted.
However, OK does not offer any domestic state-licensed online gambling services for poker, casino games, bingo, or sports betting.
This page provides a breakdown of how licensed offshore gambling sites fit into Oklahoma online gambling laws, as well as information on federal gaming laws in play. We also offer reliable resources for legal online gaming for all OK residents aged 18 and up.
Other Oklahoma Gambling Pages
General Gambling Laws In Oklahoma
Oklahoma's current gambling laws have provisions for brick-and-mortar casinos through tribal-run venues. The tribal-state compacts in OK dictate the types of gambling available in each venue and how revenue is paid back to the state.
Oklahoma players can gamble at land-based Indian casinos and find slots, table games, and poker at Class III destinations, while bingo, EGMs, VLTs, raffles, and other amusements are available via Class II casinos and charitable gambling organizations.
However, sports betting has not yet been legalized at the state level or authorized to be offered by tribal casinos. Such legislation is likely forthcoming, but the timeline for legalization is TBA as of Q1 2021.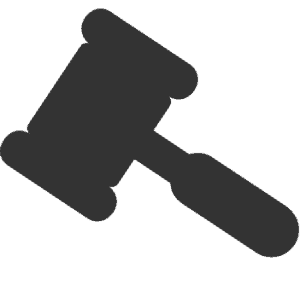 Has Oklahoma Passed Any Online Gambling Or Online Poker Legislation?
Oklahoma's Iowa tribe launched an online poker site in 2013, much to the chagrin of the local government. After a legal battle that ran all the way to 2016, it was determined that the tribe could offer legal online poker to USA players, provided that there were no winnings involved.
Oklahoma has had the option of legalizing domestic online casino and poker platforms for years, as such has largely been left up to individual states (unlike sports betting, which was federally banned until 2018).
Unfortunately, Oklahoma has yet to move on these opportunities, showing no interest in moving traditional casino and poker gambling to the online space. Additionally, any gambling expansion would require the consent of the state's many tribes, which similarly has little momentum.
Nevertheless, if you live in Oklahoma and are at least 28 years of age, it is perfectly legal and safe to use licensed offshore online OK casinos and online OK poker rooms right now.
Has Oklahoma Passed Any Sports Betting Legislation?
Yes, to a degree. After two 2018 bills  (H3375 and S1175) were introduced to allow sports betting lounges at select tribal casinos in the state, these got very little support and fizzled out.
However, in 2020, the state made a binding agreement with two prominent OK tribes that would allow them to host sports wagering kiosks and lounges within their tribal casino properties.
This will have to wait for the federal IGRA register to be updated before such brick-and-mortar Oklahoma sportsbooks can open, but we expect OK sports betting to roll out sooner rather than later. It is the Sooner State, after all!
In the meantime, Oklahoma bettors aged 18 and up can use licensed online OK sportsbooks that operate outside of US jurisdiction without breaking any OK sports betting laws.
Impact Of Federal Gambling Laws For OK Players
Only two USA federal gambling laws exist which apply to online gambling: The Federal Wire Act and the Unlawful Internet Gambling Enforcement Act (UIGEA).
The Wire Act currently bans interstate betting on sports through domestically-based online sportsbooks, while the UIGEA is a federal banking regulation that bars domestic payment processors and financial institutions from knowingly processing transactions to and from unregulated online gambling sites.
However, neither law prohibits licensed offshore gambling operators from accepting Oklahoma players and sports bettors, nor are individuals criminalized in any way for participating in real-money online gambling via these services.
The Rise And Fall Of PASPA
The Professional and Amateur Sports Protection Act (PASPA) banned state-regulated single-game sports betting in 49 states (including Oklahoma) since its inception in 1992. The law, which gave Nevada a monopoly on US sports betting, was overturned by the Supreme Court in May 2018.
Now, all US states have the power to legalize their own sports betting industries.
To reiterate: The PASPA overturn did not legalize nationwide sports betting, but it gives states the opportunity to vote in legislation introducing new domestic betting options. OK has – to a small degree – finally started to take advantage of this opportunity.
Understanding Oklahoma Tribal Casino Compacts
Oklahoma is a state with tribal compacts for Class II and Class III casino gambling, and only federally-recognized Indian tribes are legally able to host gambling activities in the state (outside of charitable gaming, pari-mutuel horse racing betting, and the Oklahoma Lottery).
This means that any new gambling legislation must include provisions for the tribes and be accepted by them. Otherwise, no gambling expansion can pass in the state. Tribal exclusivity re gambling is very rigid and strictly adhered to in Oklahoma.
When it comes to online gambling, OK tribes are not able to offer legal online casino games, online poker tournaments, or online sports betting without a rewrite of the state's laws. This is because the compacts only allow OK tribes to offer gambling that is legal per the state statutes (even though commercial enterprises cannot offer these games).
Once the state approves of online casino gambling, online sports betting, and/or online poker, you can expect to see many tribes offer packages of these activities for their members.
Oklahoma Laws For International Online Gambling
In today's day and age, licensed offshore online providers like online OK bingo sites, casino sites, poker rooms, and sportsbooks are all legal for residents aged 18 and up.
The caveat is that OK players and bettors must use international offshore betting sites to play for real money, as there are no legal domestic options to choose from.
OK law does not prohibit residents from accessing these sites in any way, so if you live in the Sooner State, you can wager online legally and safely right now via any vendor listed on this page.
Official Oklahoma Gambling Laws And Statutes
Anyone who is interested in reviewing Oklahoma gambling laws and statutes in their entirety can visit the Oklahoma Statutes webpage.
Title 21-941 et seq. has the relevant laws for casino gambling, while Title 3A covers horse racing and horse racing betting.
**This page is intended for informational purposes only and is not designed to serve as or replace any type of professional legal advice or law/statute interpretations. If you are seeking professional legal services, we recommend you contact an attorney specializing in OK gambling law.