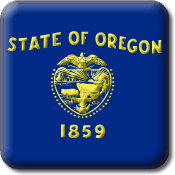 Oregon offers traditional bingo gambling via nonprofit organization-run facilities or tribal gaming halls. In the same note, the state of Oregon does not authorize online bingo gambling from any domestic sources.
However, OR bingo players tired of the same games and travel to physical bingo halls can legally enjoy licensed offshore online bingo sites. This Oregon online bingo guide will provide insight into how these licensed offshore sites operate legally and what OR players can expect from these sites.
Is Online Bingo Legal In Oregon?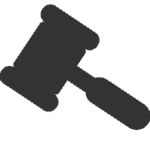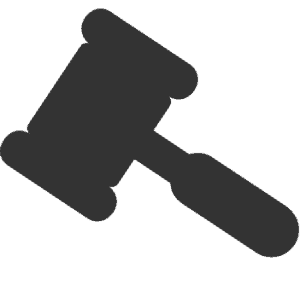 Oregon has no explicit prohibitions against licensed offshore online bingo gambling platforms. Nor does the Federal government, permitting the domestic use of licensed offshore gambling sites.
In fact, Oregon's gambling laws only prevent state-based online gambling operations, however, this could change easily with the passing of a legal domestic online gambling bill.
Top-Rated Offshore Bingo Sites For OR Residents
Our team of expert online gambling analysts have screened for the best available licensed offshore online bingo sites to present to Oregon players. Our screening process includes verifying a licensed offshore online bingo site's legal licensing and regulatory compliance to ensure their legal status.
Other components of our search include verifying strong security settings,  noting wide game selections, the timeliness of customer service, and much more.
Other Oregon Gambling Pages
Which Bingo Games Variations Can Be Found On Online?
OR players may find multiple variations of bingo games through licensed offshore online bingo platforms. These variations are likely to include 30-ball bingo, 75-ball bingo, and 90-ball bingo - these variations can affect the length of a bingo game. Other bingo game variations may play with different rules, offer casino game bonus rounds, and more.
Is Land Based Bingo Available In Oregon?
Our research has pinpointed some major (nonprofit-run) bingo halls in Oregon, these include but are not limited to:
Dav Bingo – Portland, OR
Cascade Bingo – White City, OR
Boys & Girls Club Bingo – Salem, OR
Other available bingo venues can be found inside several tribal-owned OR land-based casinos such as:
Spirit Mountain Casino – Grande Ronde, OR
Chinook Winds Casino – Lincoln City, OR
Three River Casino – Florence, OR
What Bingo Bonuses Are Available Online?
Licensed offshore bingo gambling sites often share bingo-exclusive bonuses. Bonuses are common in the online gambling world and often not found at physical bingo halls. These bonuses can provide discounted penny cards, free cards, and match deposit bonuses. OR players can generally use match deposit bonuses when they first sign up or during bankroll reloads, these types of bonuses offer additional gambling funds as a reward for players on top of their deposited funds.
What Are Bingo Side Games?
Licensed offshore bingo sites feature side games on their bingo chat room, which is used to provide a communal feel and keep players connected and entertained to shoo away fatigue. These side games usually include some form of casino games like slots, trivia, video poker, or mini bingo or table games to keep bingo players excited in-between rounds. Bingo side games can have their own story, bonus rounds, and more providing it as a flexible online tool.
How Does Charitable Bingo Work In Oregon?
According to Chapters 167 and 464 of the Oregon Revised Statutes, charitable bingo gaming can legally occur. Charitable bingo games are regulated through the Oregon Department of Justice and only charitable organizations (tax-exempt nonprofits) in operation for at least one full year can receive a charitable gaming license permit by the Oregon DOJ.
However, even with this allowance charitable organizations in OR are barred from hosting charitable bingo gambling activities on certain days. These days are specified by the Oregon Department of Justice and charities must abide by this rule as part of their license agreement. Another stringent condition is that no prize greater than $2,500 should be awarded in a bingo game or else it violates local gambling laws.
Where Else Can I Gamble Online In Oregon?
OR players looking for more online gambling options outside of Bingo can freely access other gambling forms. Players residing in the state of Oregon are permitted to utilize various licensed offshore OR online casinos, OR online poker, and OR online sportsbook sites for their online gambling needs.