Oregon Online Gambling Laws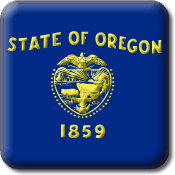 Oregon offers few commercially run state-licensed land-based gambling options. In fact, most gambling operations are run by nonprofits or federally recognized native tribes.
In addition, Oregon's online gambling scene has yet to be defined due to a lack of state legislation permitting domestic licensed online gambling operations.  However, state residents looking for online gambling actions can easily do so through licensed offshore online gambling sites for OR players. This guide will explain the legality of such via Oregon's online gambling laws and what legal gambling offers are available to OR players online.
Other Oregon Gambling Pages
State-Based Online Gambling Laws In Oregon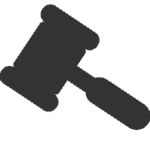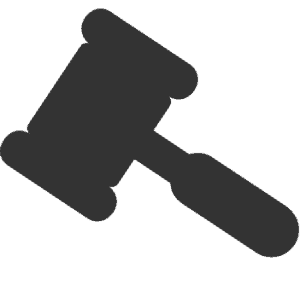 Oregon has yet to authorize domestic state-based online gambling except for sports betting. However, no Oregon gambling law specifically prohibits the domestic access and use of licensed offshore gambling sites.
In fact, no Federal law prohibits their use either. So long as the gambling site in question is licensed, regulated, and located outside of the US, it will be legal for OR residents to gamble on. Offshore online gambling sites are outside of US jurisdiction and without laws explicitly prohibiting them, their use is legitimized.
Oregon Land Based And Online Poker Gambling Laws
Poker is considered a contest of chance under Oregon gambling law. Playing poker at a land-based tribal-owned casino or stand-alone poker room is legally acceptable. Social games are permitted as well, these games are conducted in a home, private business, or in a commercial setting and are legal so long as the house takes no rake. Some Oregon charitable gambling guidelines also permit poker forms like Texas Hold'em tournaments.
The state does not authorize or offer any online poker gambling platforms. However, poker games played through licensed offshore online OR poker rooms are completely legal in the eyes of the federal government and state.
Land-Based and Online Casino Gambling Laws In Oregon
In 2012, the voters in Oregon voted to reject a proposal to amend the laws to allow commercial casinos to be set up across the state. However, this was not the first time that the state voters rejected casinos. All three referendums held also saw OR voters reject casinos establishments. As a result, there have been no authorized motions to populate the state with commercial casinos.
Currently, only tribal-owned casinos are allowed to operate on Indian reservations within Oregon. The first tribal-ran casino in the state opened in 1994. Presently there are more than 10 such tribal-owned casinos in Oregon offering casino gambling. These casinos are permitted via their tribal gaming compact to offer various games including poker, craps, blackjack, roulette, slots, and video poker.
The state of Oregon cannot offer any domestic state-licensed online casino gambling due to lack of legislation authorizing such. residents interested in online casino gambling can do so through licensed offshore online OR casino sites.
Oregon State Lottery Gambling Laws
The Oregon state lottery was first drawn in 1985. Current, OR state lottery offers include scratch off and lotto tickets. The OR lottery is a member of multi-state lotteries including the popular Powerball. In 1991, it became the first state lottery to offer Keno games every 5 minutes and in 2004, the state lottery started offering Keno every 4 minutes.
The state of Oregon now also offers a video lottery. The state video lottery was launched in March 1992 and is offered at racetracks and bars across Oregon. OR bars are permitted to have 6 video lottery machines while each racetrack can have up to 10 machines. There are more than 12,000 video lottery machines in the state. The state video lottery offers a range of video poker and line games.
In recent news, the Oregon Lottery released a mobile app where residents can check official lottery numbers. Matt Shelby a spokesman for the Oregon Lottery said that they expect more from the app in 2019 which could hint online lottery offers soon to come.
Pari-Mutuel Gambling Laws In Oregon
Pari-mutuel wagering on horse and dog races are legal in Oregon. In fact, Oregon legalized horse racing way back in 1933. Racetracks are active in the state and off-track betting facilities are permitted to offer on-site online terminal betting on simulcasted races. Online wagering is not permitted from a personal computer or mobile device.
Daily Fantasy Sports Laws In Oregon
Daily fantasy sports has long been considered in Oregon. In fact, in 2017, the state held hearings to consider a DFS-friendly bill. However, legislation regulating DFS has not been passed as of yet.
Oregon and Sports Betting
When the Bradley Act (PASPA) was passed, the state of Oregon had existing sports gambling offers through its state lottery beginning in 1989. As a result, the state was exempt from the federal law that banned new sports gambling legislation. In fact, it is one of the only four states which could offer legal sports betting after PASPA came into effect. However, in 2007, Oregon discontinued its sports gambling offers.
In 2018, PASPA was repealed by the Supreme Court and states across the US introduced legal sports betting bills. While PASPA was removed from the federal codebooks, the Federal Wire Act needed to be revisited to allow domestic online sports gambling. The Wire Act's prohibitive scope now only outlaws interstate wagering.
Since PASPA's removal, Oregon has launched its own mobile sportsbook entitled "Scoreboard". In addition, OR bettors can still utilize legal licensed and regulated offshore online sportsbooks.
Oregon Online Gambling Law FAQs
How Can Oregon Players Fund Their Online Gambling Account?
Federal banking regulations in place through the UIGEA prevent OR players from using traditional payment methods for online gambling sources. The UIGEA specifically penalizes banks for knowingly processing gambling transactions, therefore, banks tend to decline linked major credit or debit card transfers which seem to be related to gambling activities.
OR players looking to use licensed offshore online gambling sites can fund their accounts through these accepted methods: cryptocurrency like Bitcoin, gift card, or money transfer from WesternUnion, Money Order, or Money Gram.
How Do Oregon Players Withdraw Winnings From Online Gambling Sites?
Withdrawals from a licensed offshore online gambling platform can be tricky. All withdrawal methods must also circumvent UIGEA banking regulations. Therefore, online operators usually provide these withdrawal methods: cryptocurrency, check by mail or courier, and money transfers. All withdrawal methods provided usually have associated fees and estimated delivery times.
What Bonuses Can I Find On An Online Gambling Site?
Several bonuses can be found while playing on a licensed offshore gambling site. In fact, some bonuses offered online can be exclusive to specific gambling forms such as sportsbook bonuses, poker bonuses, casino bonuses, and more.
The most commonly offered bonus on any site is usually their Welcome Bonus which acts as a match deposit bonus providing additional funds to first-time online players of the site. Some bonuses can be exclusive for mobile users or live bettors.
Other bonuses available include risk-free bets, free chips, free spins, penny cards, cryptocurrency deposit bonuses, and daily/weekly/or monthly promotions.
Where Can Oregon Players Find Online Bingo Games?
Oregon players looking to enjoy online bingo games rather than OR's land-based bingo options can easily do so through licensed offshore sites. These Oregon focused online bingo halls offer numerous bingo game variations, side games, features, and bonuses not otherwise found at a physical venue.
Official Oregon State Gambling Laws & Statutes
Oregon residents or visitors who are interested in viewing the official documents which contain the original language and context of the statutes and laws for the state of Oregon can visit the official Oregon State Legislature Website. This site contains all the statutes and laws for Oregon, both gambling and non-gambling related.
**This site was not intended to provide any type of legal services or professional interpretation of any law or statute. We are not lawyers, nor are we trained to provide legal services of any kind. If that is what you are seeking, we suggest you contact a lawyer.