West Virginia Online Gambling Laws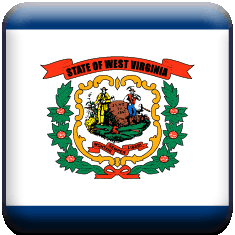 This page will introduce players to the online and brick and mortar gambling laws in effect for the state of West Virginia in an effort to help players understand the legality of gaming according to WV online gambling laws.
We will take a look at the legal domestic offerings licensed and provided through multiple WV gambling venues, including casinos, racetracks, sportsbooks and bingo halls. Then we will discuss legal online gambling options provided by licensed and regulated offshore jurisdictions.
Legal Gambling Definitions Concerning West Virginia Gambling Laws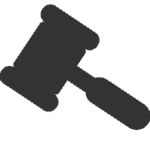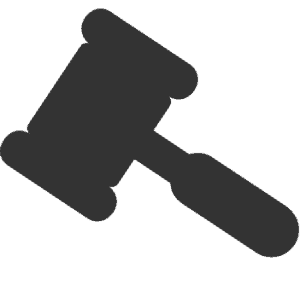 West Virginia gambling laws do not contain a specific definition of gambling or betting. While there are many charges associated with gambling, none of them clearly define what is prohibited and what is permitted. The law lists the following as prohibited activity:
gaming table commonly called keno table, faro bank or A.B.C or E.O table
multiple coin console slot machines
slot machines
multiple coin console machines
devices in the nature of slot machines
gaming tables or devices of like-kind played with cards or dice
In West Virginia, it is an offense to bet on games of chance. However, West Virginia gambling law does not define a game of chance. The law does allow certain brick and mortar games under West Virginia law which include chess, bowls, draughts, backgammon, and state permitted and licensed games.
Other West Virginia Gambling Pages
Is It Legal To Participate In Online Gambling In West Virginia?
There are no laws in West Virginia that specifically prohibit or regulate licensed offshore online gambling sites due to jurisdictional overreach. In the same note, there are no US Federal laws which bar citizens from accessing licensed offshore gambling sites, the federal government leaves that up to states to prohibit.
While many consider the Federal Wire Act to prohibit online gambling it does not apply to state-regulated online poker or casino gambling, only the prohibition of intrastate wagering. On the other hand, federal banking regulations like the Unlawful Internet Gambling Enforcement Act of 2006 restrict banks from processing gambling transactions via regulatory oversight but do not prohibit domestic or offshore licensed online gambling outright.
However, players gambling on unlicensed state-based gambling sites are surely violating WV law as it is not legal to operate an online gambling site in WV due to a lack of legislative permission. Nonetheless, there are multiple legally licensed offshore online sportsbooks, casinos, poker rooms, and bingo halls available that welcome players from West Virginia and the rest of the USA.
History of Gambling in West Virginia
West Virginia has a long history of gambling since the early settlers indulged in gambling on a large scale. Over the years, legislators have made attempts to prohibit gambling by passing laws. However, these laws were rarely enforced and WV people continued to gamble. However, in the mid-1900s the law enforcement agencies began to crack down on gambling by enforcing their passed laws.
Despite movements to keep gambling away, the state legalized horse race betting in 1933 via legislation although the first race tracks were built in 1926. More than likely used illegally between 1926 and 1933. Horse racing was very popular during the Great Depression and often kept dollars flowing. Greyhound racing was legalized in West Virginia in 1975.
Today, the state has two-horse race tracks and two greyhound racetracks which were permitted to offer table games like poker and slot machines via legislation in 2007. These four racing facilities are now racinos with video gaming machines (installed in 1990), slots, blackjack, video poker, video lottery terminals (added in 2001), poker,  and table games.
In 2018, West Virginia passed legislation to permit sports wagering, contingent on the removal of PASPA nationwide. After the Supreme Court ruled PASPA unconstitutional, many states flooded their legislatures with sports gambling bills. West Virginia launched its brick and mortar sportsbooks in 2018 with mobile options launched a month later.
Is Charitable Gambling Allowed in West Virginia?
Charitable gambling is legal in West Virginia. Charitable and tax-exempt public service organizations can conduct charitable gambling events in the form of brick and mortar bingo and raffle offers. However, these organizations must apply for a license from the State Tax Department and the event must be held in the county where the organization is principally located.
For players who are interested in participating in bingo gambling outside of a charitable venue can access some secure and legally licensed West Virginia online bingo halls which are hosted outside of the USA.
Is There A State Lottery In West Virginia?
In November 1984 the voters voted to amend the state constitution to allow a state lottery. As a result, the state lottery commission comprising of seven members was set up in 1985. The West Virginia state lottery started out by selling instant scratch tickets. The first ticket was sold in January 1986 and the state lottery officially became a member of the Multi-State Lottery Association in 1988.
When the lottery was established, all profits were transferred to the state general fund. However, in 1989 it was decided that the profits would be used for programs benefiting education, tourism, and senior citizens. The state lottery commission also oversees the installation and operation of video lottery terminals across the state.
In 2018, via legislation passed concerning sports gambling, the West Virginia Lotter Commission will also have the responsibility of regulating and operating sports gambling offers in the state, including online sports betting.
Domestic Sports Betting Laws
In 2018, West Virginia passed sports betting legislation to allow domestic sportsbooks to operate within state lines. Sportsbooks now allowed to operate at the two racetracks located throughout the state. In addition to the brick-and-mortar sportsbooks, WV also allows mobile sports betting within state lines operated by the WV Lottery Commission.
Domestic Casino Laws
There are currently 5 casinos in West Virginia, 4 pari-mutual racinos, and 1 resort casino only offered to resort members and overnight guests. Brick and mortar casinos are regulated by the State Lottery Commission. Bars and restaurants are allowed up to 10 video lottery terminals (VLT) according to WV law. VLT offers the following games to anyone over 21: slots, blackjack, keno, and video poker.
West Virginia Gambling Laws FAQs
Is Online Gambling Legal In West Virginia?
The state of West Virginia does not provide any domestically licensed online gambling operations. Therefore, leaving the primary legal form of online gambling in West Virginia to be conducted through licensed and regulated offshore gambling sites.
Does WV Have Domestic Online Casinos Or Poker?
No, the state of West Virginia has no passed legislation to authorize domestic online casino and poker gambling despite having the capability to since 2011. The state has approached the issue several times, but nothing has been signed into law.
However, the state has some interest in online gambling as a law passed in 2018 permits online sports gambling in the state.
When Were The Most Recent Legislative Attempts Made?
HB3067 first hit the scene in 2017 and sought to authorize domestic online casino gambling through the state's licensed brick-and-mortar casinos. The bill did not advance.
In 2018, the bill resurfaced thanks to five WV delegates. The House Speaker was reportedly against the bill, which likely led to its failure to advance through the House. However, sports gambling legislation passed in March of 2018 includes provisions for online and mobile sports gambling. Upon launch, West Virginia would be the third state to offer completely mobile/online sports wagering.
You can review the statutes and laws for West Virginia in their entirety on the West Virginia State Legislature Official Website.
Is Sports Betting Legal In West Virginia?
Yes, West Virginia was one of the first states to authorize legal sports wagering in the wake of PASPA's repeal. As of 2018, WV residents and state visitors may place in-person wagers through multiple racino and casino locations. Mobile sports betting launched a month after domestic casinos started offering sports betting.