Wisconsin Online Gambling Laws
Understanding Wisconsin online gambling laws is essential to successfully navigate the betting market.  Making informed decisions regarding involvement in online gambling entertainment relies heavily on an understanding of how the state's laws impact available options.
Our guide will cover Wisconsin state gambling laws with an emphasis on online legislation. We will discuss all forms of gambling including bingo, casino, poker, sports, and more.
Other Wisconsin Gambling Pages
Wisconsin Gambling Laws concerning Online Gambling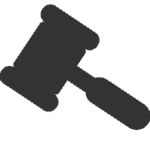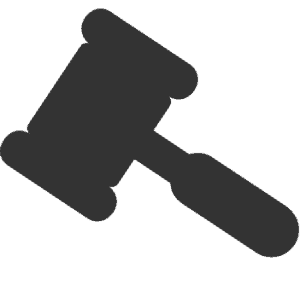 Wisconsin gambling law does not specifically prohibit or regulate online gambling. Since there is no specific state legislation concerning offshore online gambling, it falls under federal law which also doesn't forbid offshore online gambling. There are federal laws in place that affect US-based operators, but residents are free to wager online from offshore sites according to US gambling laws.
The UIGEA act is a federal law that prevents financial institutions from processing payments from known online gambling services. This can easily be avoided with several different banking options.
The Federal Wire Act is another federal gambling law that prevents states from offering sports betting across state lines. Both of these laws allow US gamblers access to offshore sites without breaking any federal law.
Wisconsin's Legal Definitions of Gambling
Wisconsin gambling law does not contain a direct definition of gambling. The definition of gambling is derived from the definition of bet. Wisconsin gambling law defines a bet as a bargain in which the parties agree that one of them will either win or lose something of value, dependent on chance. Even if skill plays some role, it will still be considered a bet.
In most states, a game qualifies as gambling if some element of chance is present. However under Wisconsin gambling law, a game will qualify as gambling only if chance is the dominant element.
Penalties for Illegal Gambling as State by Wisconsin Gambling Laws
Engaging in illegal gambling is a misdemeanor crime in Wisconsin. Making a bet, entering a gambling place with the intention to bet illegally or conducting a lottery are all considered as gambling under Wisconsin gambling law.
The stakes are much higher for those involved in offering illegal gambling than for those participating as mere players. Commercial gambling is a felony offense. Commercial gambling includes all aspects of conducting an illegal gambling event and profiting from an illegal gambling event.
The original Wisconsin state constitution specifically stated that the state shall not authorize any lottery. This was interpreted as including all forms of gambling. Today many states allow home poker games subject to restrictions but not in Wisconsin. Home poker games are not legal in the state. There is no exception for home or social poker games under Wisconsin gambling law.
Charitable Gambling Laws In Wisconsin
In 1973 the state constitution was amended to allow charitable bingo. Charitable organizations were allowed to conduct charitable gambling events for fundraising purposes. Bingo and raffle can be offered as part of a charitable gambling event. Until June 2013, crane games were also allowed as part of charitable gambling events.
Charitable organizations include religious, fraternal, service or veterans organizations, senior community centers, community-based residential facilities and adult family homes that have been in existence for at least three years and have been incorporated as a non-profit for at least one year. All proceeds from such an event must be used for charitable purposes. Poker cannot be offered as part of a charitable gambling event.
Wisconsin Horse, Greyhound and Snowmobile Race Betting Laws
In 1987 Wisconsin legalized pari-mutuel wagering on horse, greyhound, and snowmobile racing. In 1995 the state permitted full-card simulcasting at the racetracks. However today there is no pari-mutuel wagering in the state as the last racing track closed down in 2009.
Wisconsin State Lottery
The state voters approved an amendment to the state constitution in 1987 paving the way for the establishment of the Wisconsin state lottery. The first lottery ticket was sold in September 1988. The state lottery is a member of the multi-state lottery association.
Wisconsin Land Based Gambling
Although home poker games are illegal, it is possible to play legal poker in Wisconsin. There are many casinos across the state that offer poker.
When Congress passed the Indian Gaming Regulatory Act in 1988, it allowed the states to enter into gaming compacts with Indian tribes. An Indian tribe with a gaming compact with the state could open a casino in the state. In 1992 the state signed a class III gaming compact with all 11 Wisconsin tribes.
In 1993 the voters approved a constitutional amendment that prohibited all forms of non-tribal gambling except lottery, raffles, bingo, and on-track pari-mutuel betting. The compacts were renewed in 1998. Today there are over 20 Indian casinos in Wisconsin. These casinos offer a range of games including slot machines, blackjack, bingo, and poker.
Wisconsin Online Gambling FAQs
Is Online Gambling Illegal In Wisconsin?
Only through Wisconsin based sites. The state bans all wire communication facilities operating online gambling ventures within Wisconsin's borders.
Has Wisconsin Tabled Any Legislation On Domestic Online Casinos?
Wisconsin lawmakers have not developed any sort of legislation that would introduce legal domestic online casinos or poker sites. Indian tribes own the domestic market, so any online gambling operations would be through them. This requires the tribal-state compacts to be renegotiated.
What About WI Sports Betting?
Wisconsin now has the ability to introduce legal sports betting with PASPA out of the way. The state has not filed any bills that would authorize any sort of legal sports betting in their tribal casino locations.
Is Daily Fantasy Sports (DFS) Legal In Wisconsin?
DFS is still pending in Wisconsin. There was a bill filed that drew up regulations and licensing fees for operators like FanDuel and DraftKings. However, the bill was never signed into law.
Official Wisconsin Gambling Laws & Statutes
This content was intended as informational only and was never intended to serve as or replace professional legal services, advice, or interpretation of the laws and statutes of Wisconsin. If you are seeking professional legal services or advice, we recommend that you contact an attorney. We are not lawyers and are not trained to provide any type of legal services.
If you would like to review the laws and statutes of Wisconsin in their original context, you can access the Wisconsin State Legislature official website.