Wisconsin Online Sports Betting
Wisconsin has a strong sports market with several professional franchises and a prominent NCAA Division I program. Residents are currently unable to legally bet on these teams through domestic channels. However, there are ways to legally bet on these teams legally through licensed offshore online sports betting sites accepting Wisconsin residents.
Is It Legal To Place Bets On Sports In Wisconsin?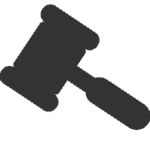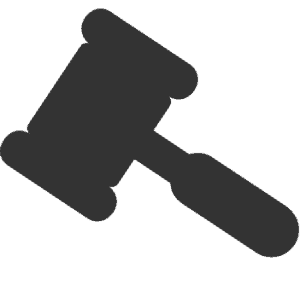 Yes it is despite the fact that Wisconsin is not among those states seeking to establish state regulated sports betting entertainment.  It is not legal at this time for a person or business to own or operate an online sportsbook within WI state lines.  State laws do not prohibit anyone from placing bets through licensed online sportsbooks operating offshore.
Top-Rated Online Sportsbooks In Wisconsin
The table below lists top picks for the leading online sportsbooks, based on a stringent search process that checks for licensing, regulation, betting line selection, wagering types, and more. You can use the links provided to examine these sites for yourself.
Other Wisconsin Gambling Pages
Are There Any Sportsbooks In Wisconsin?
Wisconsin has yet to authorize brick-and-mortar sports betting. If it were ever passed, residents would presumably be able to walk into tribal-owned casinos and begin placing wagers pending negotiations to the existing tribal-state compacts.
Are There Any Sports Teams In Wisconsin?
Yes. Wisconsin is home to several notable franchises. We've provided an overview of the local teams below:
Green Bay Packers (NFL) – The Packers are a hometown favorite and one of the most historically successful franchises in the league. They are currently helmed by QB Aaron Rodgers and prominent linebacker Clay Matthews.
Milwaukee Brewers (MLB) – The Brewers play in the NL Central division of the league. Their last division title came in 2011, though the team has been looking better over the past few seasons.
Milwaukee Bucks (NBA) – The Bucks have risen out of obscurity thanks to Giannis Antetokounmpo, otherwise known as the Greek Freak. They still are far off from a championship team, but the Bucks could make a deep run in the Playoffs.
Wisconsin Badgers (NCAA) – The Badgers are known for their football and basketball programs. Although they often feel they should be in the College Football Playoffs, their schedule typically keeps them out over other teams like Alabama and Clemson.
What Are Sportsbook Bonuses?
Sportsbook bonuses grant players additional funds to bet with at no extra cost. New users can claim a welcome bonus that matches their deposit by a percentage up to a specific amount. Other bonuses are reserved for live and mobile betting.
Players looking for bonuses can also take advantage of bonus options for WI online casinos, WI online poker, and WI online bingo.
What Is Live Betting?
Live betting entails placing a wager during a sporting event as opposed to before it begins. To put it in a local perspective, imagine placing a bet towards the end of the third quarter on the Packers to come back and win in the fourth.
There are different rules for live betting lines and these can be found on the live betting section of the site. If you want to claim a live wagering bonus, look for the corresponding promo code in the Bonus section of the site.
Is Daily Fantasy Sports Legal In Wisconsin?
As of now, DFS is still pending in the state of Wisconsin. Representative Tyler Vorpagel introduced a bill that sought to authorize DFS operators in the state. Licensing fees were $150,000 and operators must agree to specific regulations. Failure to do so could result in their licensing being pulled and/or fines.
The legislation failed to be signed into law. It may be revisited in the upcoming legislative session.
What Would It Take To Legalize Sports Betting?
For Wisconsin to bring regulated sports betting, the local Indian tribes would have to be on board. They run the local gambling operations for the most part. The only way the state could circumvent this is by offering betting structures through the lottery.