With so few brick-and-mortar casinos located in Alabama, we thought a comprehensive guide to finding reputable online casinos in the state would provide insight into a complex and often confusing gambling landscape. Especially for those gamblers searching for this type of entertainment outside of any of the major cities with casinos. Below we will provide for you all the details you will need regarding the legalities involved, what types of casino games you can find on the internet, where you can legally play these games, what kinds of bonuses you can receive, and an inside look at the details of the Alabama online gambling industry. This guide is meant to answer all your questions and provide any extra information you might not even know you need, supporting players seeking to make informed decisions regarding their involvement in this type of gambling entertainment.
Are Online Casinos Legal In Alabama?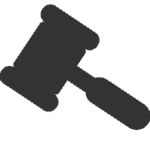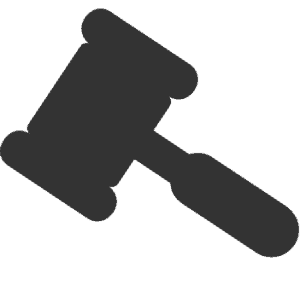 Until someone writes a law that specifically prohibits the act of placing bets online in Alabama, there is nothing to legally stop you from playing real money games legally from online Casinos that are operating legally within the industry. The 2011 Formal Opinion issued by the DOJ concerning the Federal Wire Act provided approval from the feds for each individual state to determine their own destiny in regards to online casino and poker gambling. It is up to each state what they do or don't want to allow when it comes to online casino gambling.
There are no state or USA federal gambling laws prohibiting AL residents from enjoying legally licensed and regulated online gambling at legitimate offshore gambling sites. However it is not legal at this time to own or operate an online casino within Alabama state lines. This is the case in most US states and also applies to Alabama online poker and Alabama online sportsbooks. Until such time that AL chooses to embrace state regulated online gambling, the offshore betting sites are the best opportunity for Alabama residents to enjoy real money online casino games.  You can learn more about the legal status of various forms of online gambling in the state through our Alabama Online Gambling Laws guide.
Legally Licensed Online Casinos Accepting Alabama Players
Here we have a few of our favorite online casinos available for all residents of Alabama. Our team of experts have been in the industry as customers themselves for over 20 years. In that time we have been able to use almost every online casino website out there and these are the ones that we have chosen to recommend. All the recommended sites have been thoroughly researched and vetted. They all operate outside of the United States and hold up-to-date licensing based on the jurisdictional regulations and licensing requirements for the country they are located in. Aside from maintaining a completely legal status internationally, they also deliver highly rated customer satisfaction derived from the level of quality and professionalism they demonstrate daily.
Site Name
Bonus
Rating
Type
USA
Visit Site
$9,750
Casino
Visit Site
$10,000
Casino
Visit Site
$8,000
Casino
Visit Site
$14,000
Casino
Visit Site
$12,500
Casino
Visit Site
$12,000
Casino
Visit Site
$12,250
Casino
Visit Site
$3,000
Casino
Visit Site
Full Review
$1,500
Casino
Visit Site
Full Review
$1,000
Casino
Visit Site
Full Review
$5,000
Casino
Visit Site
$3,000
Casino
Visit Site
Other Alabama Gambling Pages
What Games Can I Play At Alabama Online Casinos?
You will be able to access hundreds of slots games, including 3D, reel slots and progressive slots, within the casino section of these sites. Table games like Blackjack and all its various forms, the different types of Roulette, Baccarat, and Craps and even video poker are also available. You will find specialty games as well, such as Keno, bingo and scratchcards, among others.  Most casinos will give you the option of an instant play mode and a downloadable casino client.  The Flash instant play allows you to play the site's casino games without downloading any type of software or application to your desktop.  The downloadable casino client does require a software download or app installation, but also provides a more robust experience with a larger game menu in most cases.
Can I Play For Free At Online Casinos?
At each of the websites that have passed our rigorous evaluation you will be able to find the free play feature for most of their games. This feature allows you to get to know the interface and how use to the various options, commands and styles of play based on the game you have chosen. You can start to adjust the customization options and make sure you understand how to play the game and all the rules involved before betting any real money on it. This is also a great way for seasoned players to test out new betting strategies without having to face the burden of placing real money bets simply to test your theory.
Are There Casino Bonuses For AL Players?
There are various bonuses for all types of situations and players. Some brands, for instance, offer a 100% match deposit bonus to all new members where they will take your initial deposit and double it for use in their casino section.  All of the casinos we recommend in this guide offer some type of new player bonus, as well as various reload bonuses for returning players.  These offers change often, so always visit the promotions section of the casino at which you are playing to review their most current offers.
Can I Play Real Money Casino Games From My Mobile Phone?
You can do everything with your phone these days, of course you can play online casino games! One of the criteria that we look for in a strong online casino destination is the option to use a mobile device for playing their games and managing your account. Those brands that make it a priority to remain relevant in today's technological age will be able to redirect you to a mobile optimized version from their homepage. From there you can log in to play any game you want or to access account information and make deposits or set up payouts.
What Is The Legal Gambling Age At Alabama Online Casinos?
The legal minimum gambling age at online casinos accepting Alabama residents varies between the age of 18 and 21, depending on the location and policies of each specific offshore casino destination.  You will find the accepted minimum age for players within the terms and conditions of each individual website.  Keep in mind that the fact that AL friendly online casino allow you to participate in real money games at age 18 does not translate into state licensed casino gaming at the brick and mortar destinations in Alabama. Alabama state law requires players to be at least 21 years old to play real money games at the physical casinos operating within state lines.  It is only online that you can find casino gambling for Alabama players 18 and over.
Alabama's Views on Casino Gambling From The Beginning
There has been some major criticism that has come to the state of Alabama over lost tax revenues in the gambling sector. In 1901 there was a major ruling in the state legislature that set the tone for the rest of the state's history in gambling. What it defined to be illegal was "any game where you stood to make a financial gain that had an element of chance". While horse racing was still defined as a game of skill, it remained legal to bet on while games like blackjack and poker were outlaws instantly.
It's not to say that gambling is entirely illegal in the state, there are still tribal casinos in the state of Alabama but they are heavily regulated and severely limited. They only offer slots and bingo and have been forced to disallow any table games at all. That means no craps, roulette, or even blackjack and poker. Alabama seemingly went the opposite way that Mississippi did in embracing the revenue that gambling can create. Although there has been some pushes for gambling expansion and to weaken existing regulations, there has been nothing concrete as of yet to indicate that the state will likely lessen its stance on gambling in the near future.
Brick and Mortar Casinos in Alabama
http://www.windcreekcasino.com/
https://windcreekmontgomery.com/