Alabama's Best Online Poker Sites For 2023
Since the poker boom between 2003 and 2006, there has been an increased number of Alabama residents who have become interested in playing poker legally online, which definitely helped Alabama online poker gain momentum as well as fuel the growth of the USA online gambling market in general.
We have also noticed that with this increased number of players who are seeking out legal online gambling options in AL, there hasn't been an equal increase in information sources. This leads us to believe that more and more Alabamians are searching for and failing to find the information they need to seek out legal and reputable online poker rooms, so we have created this guide to solve that problem.
Here you will find a guide for everything you need to start laying down real bets over the internet. This guide is made from information that has been compiled over the course of a long career in the online gambling industry and has within it information you need to understand in order to ensure you are staying within legal limits based on US federal gambling laws. We will not only cover the specifics of the legalities on a federal and state level in the US but also the different gambling outlets available to you as an Alabama resident.
Best Online Poker Rooms That Accept Alabama Players In June, 2023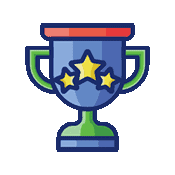 Each of the following poker sites have been professionally vetted to operate in completely legal jurisdictions and with up-to-date compliance certification and regulation. Their reputations have been checked through numerous public reviews online and through personal experience, with each of them to be found financially responsible and easy to deal with in troubleshooting account problems. Here are our favorite places for Alabama residents to play poker online.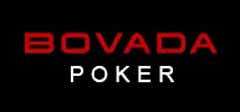 Is It Legal To Play Online Poker For Real Money In Alabama?
If you don't live in any of the three states that have managed to pass legislation to specifically make online poker rooms legal (Nevada, New Jersey and Delaware), then you won't find your state to be home to online poker rooms that wish to operate within legal jurisdictions.
There are, however, no state or federal laws that prohibit anyone from the state of Alabama from placing bets online at legally sanctioned online poker rooms. There are no laws that make it illegal for Alabama residents to play poker at an offshore site.
There are three main laws that impact online gambling in the US and none of them have any implications directed at the customer in any way.  The same concept applies to Alabama online casinos and Alabama online sports betting. With more and more states actively discussing online gambling benefits, it is not outside the realm of possibilities that AL will someday embrace state regulated online gambling in the future as well.
To learn more about the states regulations on the matter, visit our page covering Alabama online gambling laws.  To learn more about the federal laws that are in place, visit our page covering USA online gambling laws.
What Are The Age Requirements For Playing Poker Online In AL?
The minimum legal gambling age in Alabama varies depending on which type of betting is in question.  For poker gaming, the minimum legal age for Alabama players is 21. There are multiple online poker rooms that accept players as young as 18.
Please keep in mind that just because you can play poker online at offshore gambling sites at age 18 does not mean that AL's state gambling laws are null and void. You still have to be at least 21 years old to participate in a real money poker game taking place within state borders.
What Real Money Online Poker Games Are Available For Alabama Players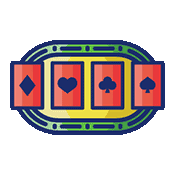 The internet poker rooms that are available to Alabama residents have several games available. The game selection will vary from brand to brand.  The typical variations of poker offered online are Texas Hold'em, Omaha, Omaha H/L, 32 Card Draw, Americana, and 7 Card Stud Poker.  Some sites also offer some specialty online poker games, such as Caribbean poker, HORSE and others.
Most top-flight websites offer a downloadable client to offer better access and technical reliability to their games. The software client houses all the major program functions and graphics locally on your machine so your internet connection will only be bothered with gaming and financial information exchange.
Because the complexity of online poker exceeds that of most standard casino games, a more robust engine that includes downloadable software is required.  This is due to the fact that advanced player tools are utilized and you are playing against other live players rather than against a machine.
Can I Play The Games For Free?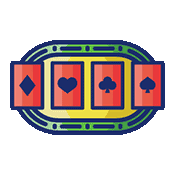 You sure can. There are a few different ways to do this.  Some poker sites will have an option for 'free play' mode in which they issue you valueless chips to use to play their games.  Its a great way to get used to playing online, learn a new game or experiment with new betting strategies without risking any of your hard earned cash.  Another option for playing poker online for free is through Freeroll Tournaments. These tournaments are found at all of the prominent poker sites, and allow you to participate in the games with no entrance fee.
The nice thing about freerolls is that often there is prize money to be won, so you have a chance to play poker for free and actually win something.  Other ways to play for free include any special promos that offer 'no deposit bonuses'.  In this case, the poker site would provide you with free money or 'chips' to use to play online poker and if you meet the wagering requirements, then the winnings associated with this free play are yours to keep.
Are There Online Poker Bonuses For AL Players?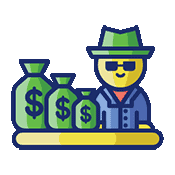 The promotions and bonuses that are offered at these recommended sites are available for everyone! Each of the sites have a different inherent take on promotions but everyone in the industry (or at least anyone who deserves your patronage) will offer you some sort of "Welcome Bonus" that will match some percentage of your initial deposit into their wallet systems and provide that for you in bonus cash to gamble with.
You will discover in your search for a reputable provider of online poker that the promotions packages differ slightly from site to site. Some websites may offer healthy welcome bonuses and lack in bonuses for preexisting members while others have the opposite approach.
Can I Play Real Money Poker Games From My Mobile Phone?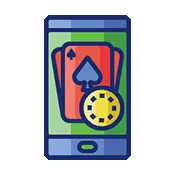 Yes, mobile poker is available through the premium online poker sites featured on this page. There are two primary types of applications available: mobile optimized browser based applications and downloadable apps. The first type is web based and doesn't not require any type of download.  You simply place the provided link to the web based application on the home page of your device and use it for one step access to the poker platform.
The next type is a downlaodable application. Downloadable applications have come a long way and now provide the opportunity to engage in interactive, live poker gaming in real time in a poker room filled with other live players.  These downloadable apps are streamlined and sophisticated, so they take up minimal space on your device.
Alabama's Views About Online Poker
Alabama seems to have split ways with its neighbor, Mississippi, somewhere in the late 1800's on the issue of gambling at the state level. In 1901 Alabama declared all games where you stand to gain financially that are based on chance instead of skill, officially defined as gambling and are outlawed as such. They went on to clarify that horse and dog racing was based in skill and was therefore still legal.
That idea was further clarified in 1971 when the AL Supreme Court ruled that pari-mutuel betting, or the act of placing bets against other players instead of "the house" at dog tracks and horse tracks was legal based on the same distinction of chance vs skill. It wasn't until 1988 that native Americans were even allowed to open up casinos in their lands within the state of Alabama.
Throughout the timeline of gambling related acts and laws passed in the state legislature, the general idea of gambling money on games based on chance instead of skill has not changed. It seems that the state defines what games are actually based primarily in chance instead of skill and have teetered back and forth on the issue of bingo in the last few years. It has been legalized and then criminalized again in various ways to leave the common gambler looking for an alternative.
Although it doesn't seem likely the state will change its 116 year stance on gambling, there are legally sanctioned online options available to anyone from Alabama who wishes to use them.