Alabama's Best Online Sports Betting Sites For 2023
Alabama is steeped in sports history. As you travel through the state, you'll notice a distinct divide between fans of Auburn University and The University of Alabama. It's a rivalry that runs deep and culminates in the "Iron Bowl" each season. And every season, there's a surge of fans in the looking for legal Alabama sports betting online.
Unfortunately, there are no domestic sports betting options in the state. In fact, AL is one of the most gambling-unfriendly states in America. Thus, to bet sports – or to enjoy any form of Alabama gambling legally – you must place your wagers with overseas online betting sites. These online sportsbooks are all legal and safe to use, and we'll show you exactly how to get started. Roll...that film!
Top Rated Alabama Online Sportsbooks And Betting Apps For September, 2023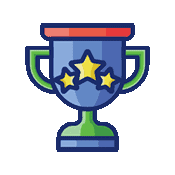 Below, you'll find the most reputable online sportsbooks that accept Alabama players. We've been in the online gambling industry for over 20 years as fans and bettors, and we've experienced it all. We know how to tell legit sites from shady operators, and the online sports betting sites featured here are the same ones we use ourselves.
Each operator is properly credentialed and operates in legal good standing, and hundreds of thousands of Alabama sports fans and gamblers use them every day.  These sites have top-notch customer service and strict financial guidelines for extreme peace of mind, and you can feel confident wagering with each one.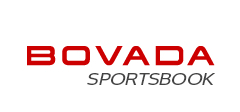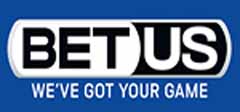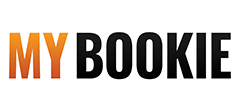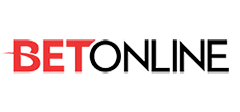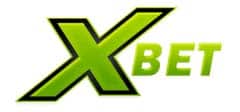 Is Online Sports Betting Legal In Alabama?
Yes! However, you can only do so if the site with which you're placing your wagers is operating legally within the industry and is headquartered outside of Alabama and US borders. The US Federal Wire Act prohibits domestic sportsbooks in other states from accepting wagers from AL residents, which is why you can't simply call up a Vegas sportsbook and place your Bama bets.
Remember, while online sports betting is not legal domestically in AL, there are no laws – either at the state or federal levels – that make it a crime for Alabama residents to bet with offshore sportsbooks. Even the scary-sounding Unlawful Internet Gambling Enforcement Act (UIGEA) is a mere banking regulation that has no authority to go after individual sports bettors.
You can learn more about the details of how state and federal gambling laws intersect to affect the gambling market in the region via our Alabama online gambling laws page.
What Kind Of Sports Can I Bet On In Alabama?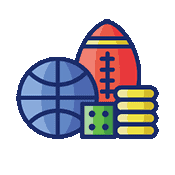 While you might be interested only in college football betting (given the lack of pro sports in AL), you can actually bet on any sport you can think of when you gamble with a USA legal online sportsbook operating internationally. These sites feature every game of every conceivable global sports league, year-round.
Football, baseball, basketball, golf, hockey, American soccer, international soccer, cricket, rugby, tennis, boxing, MMA, motorsports, the Olympics, and even eSports like CS:GO, Fortnite, and more are covered.
These sites also offer sports betting markets that are entirely unavailable in the United States, including entertainment betting odds on reality shows and awards shows, as well as political betting odds on US and international elections. If it exists, you can bet on it online!
Bonuses And Promotions Available At Alabama Online Sportsbooks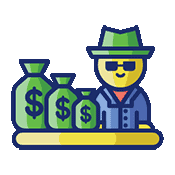 One of the biggest perks of gambling with legitimate offshore Alabama betting sites is the fact that players get valuable sign-up bonuses and account reload bonuses to choose from. While these AL online sportsbook promotions are optional, we recommend that every player accepts them, as they add a huge amount of money to your bankroll, and the rollover requirements are fair and easily attainable.
Most promos are deposit-match bonuses, adding a given percentage of free money to your account based on the amount you deposit. Welcome bonuses offer the most bang for your buck, but reload bonuses are also worth consideration, as are refer-a-friend bonuses and the occasional sports betting no-deposit bonuses you'll come across (usually in the form of a "free bet").
Please note that most AL legal online sportsbooks also have casino games and poker rooms, and that bonuses are always market specific. That means you'll usually find similar welcome bonuses and reload bonuses for Alabama online poker and Alabama online casinos, but these cannot be applied to sports betting.
Can I Bet On Sports In Alabama From My Mobile Device?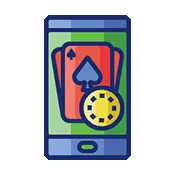 All the sites we recommend have a solid handle on sports betting over mobile, and they've even gone through the process of making their entire services 100% mobile friendly. You don't have to download anything from the App Store or Google Play, either. Whether you're an iPhone sports bettor, an iPad sports bettor, or an Android gambler, every site featured here is fully compatible with your device.
All you need is an Internet connection and an up-to-date web browser, and you'll get a pixel-perfect Alabama mobile sportsbook experience. Every line you'll find on desktop is available via mobile, and because you can bet on the go with no geofencing, you'll never have to miss out on a crucial spread or prop because "life" got in the way. (Of course, in Alabama, football is life, but that's another story.)
Live In-Game Betting Options For Alabama Players
Live betting is the fastest-growing segment of the sports betting market, and it's easy to see why. No longer are bettors forced to lock in their bets at kickoff, tipoff, faceoff, or first pitch. Instead, live betting lines are updated every few minutes to reflect the action as it unfolds. Live odds can be for straights, spreads, and totals, as well as all kinds of different props.
In addition to increasing general interest in games that would otherwise devolve quickly into boring wipeouts or cringe-inducing nightmares, live sports betting also lets you recover bad bets, double down on sure things or extended spreads, and so on.
Just remember that you've got to be quick on the trigger: Live odds are only posted briefly, and when they change, that's it. If you blink, you could miss out in a big way. But keep your eyes glued to your TV screen and your smartphone screen, and you could make a mint.
Most Popular Banking Options Available For AL Residents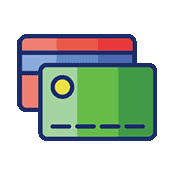 Once you've decided on an Alabama-friendly sportsbook and create a free account, you'll have to deposit real money before you can place any wagers. Deposit methods vary from site to site, but the available banking options generally include a selection from the following:
Cryptocurrency (Bitcoin, Bitcoin Cash, Litecoin, Ethereum, Stellar, Ripple, Chainlink, Dogecoin, USD Coin, etc.)
Sports Betting Vouchers (PayPal, Venmo, Cash App, Zelle, etc.)
MatchPay (Bovada only)
Credit Cards (Visa, Mastercard, American Express, Discover)
Debit Cards
Gift Cards (rated for international purchases)
Cashier's Checks
Bank Wires
Money Orders
Not every site accepts every option, but all major AL sportsbook vendors take cryptos like Bitcoin, Bitcoin Cash, Litecoin, and Ethereum. These are what we recommend to most Alabama bettors, as they're the only US-friendly gambling banking methods that allow for 100% successful rapid deposits, enhanced sports betting bonuses, and same-day payouts. Crypto transfers also have no added fees levied by your sports betting site.
All other options typically come with added fees and take 3-7 days to clear (except for credit/debit deposits, which allow for instant deposits but cannot be used for payouts and have 90% success rates due to the UIGEA banking regulation).
Will Alabama Legalize State Regulated Sports Betting Anytime Soon?
With new sports betting legislation coming out of New Jersey, Maryland, West Virginia, Pennsylvania, Michigan, and so many other states since the overturn of the PASPA law in 2018, it seems like AL would take heed and establish its own legal framework for domestic sports betting.
However, while the state tried and failed to pass a sweeping gambling reform bill in 2020 and 2021, the scope of the proposed legislation was too grand. Instead of doing what most states are doing – that is, legalizing sports betting first and then sorting out larger casino gambling and poker gambling laws later – AL tried to go all in all at once.
SB 214 would have legalized sports betting, casino gambling, and an Alabama state lottery, but it was ultimately not even voted on. The hope is that AL legislators will narrow their focus for 2022 and go after sports wagering legalization alone, but only time will tell.
Popular Sports Teams To Bet On In Alabama
College Teams
Professional Teams
There are no professional sports teams of note based in AL, but fans in the state, like those in all others, have their favorites. These include the following from each major US sports league:
Atlanta Falcons (NFL)
Atlanta Hawks (NBA)
Atlanta Braves (MLB)
Nashville Predators (NHL)