There are some legal land based sports betting options available in Florida. Horse race betting, dog race betting, and Jai Alai betting are all available to FL residents at legally licensed land based locations. There are also some land based casinos and poker rooms. Players who are interested in sports betting on additional events, such as NFL, college sports, NBA, MLB, golf, Nascar, hockey or any of the many other sports will most likely find those types of wagering options at online sportsbooks. One of the objectives of creating this guide was to deliver a helpful resource that provided information on finding secure, legitimate and legal Florida online sports betting. Oddly enough, when it comes to legalizing US based and regulated online gambling, sports betting seems to be among the most controversial of all the platforms. While there is no state based gambling sites in FL at this time, there are some Florida online poker sites as well as some online casinos accepting Florida residents that we can recommend to you that provide legal and secure online gaming.
Is Florida Online Sports Betting Legal?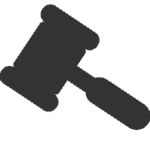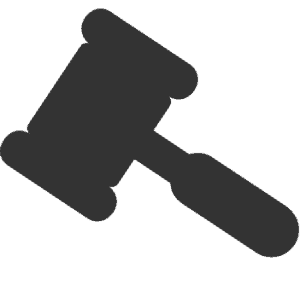 I'm going to have to say the answer to this question can only be satisfied with a yes and a no. It really comes down to what you mean when you say Florida online sports betting. If you are wondering if there are any online sportsbooks which are licensed and regulated by the state of FL, then the answer will be a resounding no. Due to the Federal Wire Act and the Professional and Amateur Sports Protection Act, it is not legal for anyone to own or operate a brick and mortar sportsbook or an online sports betting site in the state of Florida.
However, if you are wondering if Florida residents have access to legal online sports betting options that are licensed and regulated elsewhere, then yes these options are legal.  There are some very legitimate and legally licensed FL online sports betting sites which have been reviewed by our team of online gambling professionals. These sites are legally licensed by a legitimate governing jurisdiction, and have achieved compliance certifications from respected industry authorities. They are subject to strict regulatory oversight by their licensing territories and legally provide sportsbook wagering for FL residents and all US players, as well as International bettors. We will go into great detail concerning our review process below. If you would like more information about the Florida laws and statutes surrounding gambling, we invite you to check out our page dedicated to Florida online gambling laws.
Legal Florida Online Sportsbooks
Following are our top recommendations for reputable, legal and high quality online sportsbooks for Florida residents seeking the best options for Florida online gambling.  Each of them has undergone our extensive review process (explained below) and were found to hold esteemed credentials, a strong reputation, competitive betting odds and paylines, and to offer an over all distinctive online betting experience.  They offer new player bonuses and an impressive menu of betting lines and wagering options. The list is not long, and that's ok with us.  We were going for quality and legitimacy, not quantity.They are all legally licensed and regulated, with legitimate compliance certifications and a high end security profile.
Other Florida Gambling Pages
How Can I Find Legal Florida Online Sports Betting Sites?
We are glad you asked. Directing Florida gamblers to legitimate, legally sanctioned and high quality online betting destinations is one of the primary objectives of this guide.  Our team of online gambling professionals, (which includes some very seasoned sportsbook wagering participants), has put the brands you see featured here through a very stringent review process that looks closely at every single element of their operation. We start out by verifying that they are indeed legally licensed by a legitimate governing jurisdiction that is respected as providing authentic and stringent regulatory oversight. We then move on to confirm that the site holds compliance certifications for site auditing and fair gaming practices.
If that all checks out, we then evaluate their security profile. We don't want to see that they simply built their security protocols sufficient enough to meet licensing requirements. We want to see them far exceed those requirements and even rival the world's finest financial institutions. Isn't that what you would like to see at a site that is going to be handling your money? Among other security features, we want to see advanced SSL coding, data encryption, and fraud prevention systems in place which are also monitored by highly trained technical teams.
We want to see that they access the enhanced security initiatives of the major credit card brands such as SecureCode, Verified by Visa, and the American Express security center. Along with being legal and certified, we want to see that they demonstrate a strong commitment to the safety and security of the sports bettors that participate with them. We also evaluate the range of betting lines and wagering options, the efficiency and flexibility of their banking suite, the knowledge and responsiveness of their customer support, and many more components. This is just scratching the surface of all the pieces of their operation that go through our review process to ensure we are providing you access to the very safest, trusted and reputable sportsbook brands.
When Will FL Try To Legalize Online Sports Gambling?
You may be aware that the state of Florida has recently undergone some unpleasantness when it comes to online gambling after having exposed multiple illegal Internet gambling rings operating out of local Internet Cafes. This has left a little bit of a bad taste among the state's leadership when it comes to online gambling. Internet cafe's have now been made illegal, however that law is being challenged with a lawsuit. Even if Internet Cafes had not ruined the landscape for Floridians, US federal laws would still make it impossible for the Sunshine State to consider any efforts to develop a state regulated sports betting initiative either online or offline. It may be some time before we see state based and regulated online gambling in the state of FL. Until such time, licensed offshore sportsbooks will be the most viable option for Florida sports fans, outside of visiting Las Vegas.
Florida Sports Teams
College Teams
http://www.hurricanesports.com/
Professional Teams
http://miami.marlins.mlb.com/index.jsp?c_id=mia
http://www.nba.com/heat/2013-playoffs-home