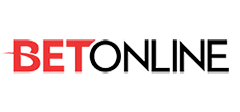 Betonline.ag USA Online Sportsbook Review For 2023
BetOnline.AG is regarded as one of the top online sportsbooks in the United States today for multiple reasons, and we'll take a look at our take on this bookmaker to help you size them up. BetOnline Sportsbook bases its operation within the legal gaming jurisdiction of Panama City, Panama, and can legally provide sports betting services over the web to gamblers in the USA aged 18 or older.
There are literally hundreds of online sports betting sites to choose from, but BetOnline does stand out with an unrivaled selection of cryptocurrency deposit and withdrawal choices, wall-to-wall customer service coverage, and some very intriguing and inventive betting lines. Based on our experiences with them both as full-on sports bettors and as industry professionals, we had to make sure they were among our list of online sportsbook reviews.
Is Betonline Sportsbook Legal In The United States?
Yes. Because BetOnline operates legally within the gaming jurisdiction of Costa Rica, they are able to offer their legal sports betting services in the United States via the Internet.
US gambling laws do not govern USA-friendly offshore sports betting sites like BetOnline and do not include language that forbids their use from within the USA.
How To Signup At Betonline Sportsbook In September, 2023
Creating your BetOnline login is very simple and streamlined, which we like to see. In the top right corner of any page at BetOnline, click on the green "join" button. New members will be asked to create a BetOnline login that will be tied to their current cell phone via a verification code. (We love to see 2-factor authentication!)
Individuals will then be prompted to enter some personal information. Make sure you provide accurate data here or you'll run into issues when cashing out. Once new member data has been entered at BetOnline, deposits can be made on the following page using cryptocurrency and USD methods that are provided in more detail below. This is also where you will claim any relevant Betonline promo codes or bonus offers.
When the account funding process is complete, customers can click on the "Sports" button on the top left of any screen and gain access to the sportsbook. Inside are tabs that further breakdown each sports betting category so that members can quickly and easily find the odds they're after.
Available Sports Betting Markets At Betonline
Because BetOnline is not subject to USA's gambling laws, they're able to offer many more odds, game lines, categories, and events from around the world than are available at domestic sportsbooks. While NFL betting can be found at virtually any reputable legal online sports betting sites, BetOnline separates itself by offering up political election odds and a large selection of betting on entertainment lines for reality television and awards shows.
BetOnline Sports To Bet On:
Football: NFL, College Football, USFL, XFL, Fan-Controlled Football, Arena
Basketball: NBA, College Basketball, March Madness, International
Baseball: MLB, CWS, College Baseball, International
Hockey: NHL, College, International
Tennis
Golf
Auto Racing: NASCAR, IndyCar
Combat Sports: UFC, Boxing
Political Election Betting
Horse Racing/Racebook
Soccer
Entertainment Betting
Cricket
Darts
Financial Markets
Handball
Professional Wrestling
Table Tennis
Snooker
Surfing
Rugby
Lottery Betting
Betonline Mobile App For Sports Betting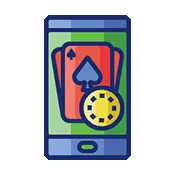 Mobile sports betting is a major focus of BetOnline as their entire desktop sportsbook site is ported to smartphones and tablets via browsers such as Opera, Safari, Google/Chrome, and more.
BetOnline members do not need to download a betting app to their device. These web-based applications just need an onboard browser and a set of fingers to click on any BetOnline link on this page and the latest Apple and Android devices can be used to lay wagers on sports from within any state that they serve in the USA.
Banking Options At Betonline.ag Sportsbook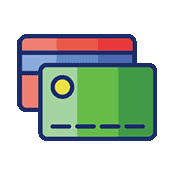 As you can see below, payout and deposit options are plentiful at BetOnline with a selection of cryptocurrencies that should satisfy even the choosiest altcoin enthusiasts.
While US dollar methods may be the most convenient for some online sports bettors, we urge our readers to consider using one of the many cryptocurrencies that BetOnline accepts because they are the most secure and transact faster.
Best of all is that there are no fees attached to Bitcoin and altcoin uploads and withdrawal requests at BetOnline, making crypto transactions the most beneficial all around. And to make it even sweeter, Betonline offers the highest payout limits in the industry. Betonline processes payouts up to $100K per day using any of their crypto payout options.
Crypto-Currency Deposit Options
Cryptocurrency: Bitcoin, Bitcoin Cash, Ripple, Ethereum, Litecoin, Shiba Inu, Solana, Stellar, Cardano, Tether, USD Coin, Avalanche, Binance Coin, Dogecoin, Chainlink*, Polygon, Apecoin
USD Options
US Dollar Options: Visa, Mastercard, American Express, Discover, E-Check, Retail Money Transfer, Bank Wire, Cashier's Check, Money Order, Ria, Interac Online
Betonline Sportsbook Promo Codes And Bonuses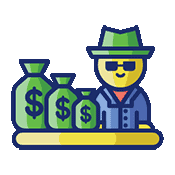 When BetOnline members upload a deposit into their account, they are eligible to enter sportsbook promo codes that add extra cash based on a percentage of the transaction total.
100% 1st Time Crypto Bonus – The first cryptocurrency deposit made at BetOnline allows for a 100% match that caps at $1,000. (CRYPTO100)
50% Sports Welcome Bonus – This first-time BetOnline bonus code is just like the one above but is for USD uploads and rewards $2,000 deposits with $1,000 in promo cash.  (BOL1000)
25% Sports Reload Bonus – US dollar deposits can receive a 25% sportsbook bonus at BetOnline for as long as members hold an account. (LIFEBONUS)
30% Crypto Reload Bonus – This sportsbook promo code is the same as the one above but is heightened by an additional 5% when deposits are made using cryptocurrency. (30% match up with a cap of $300) (CRYPTO30)
10% Crypto Boost – Using the toggle option in the deposit window, BetOnline members can add an extra 10% to their cryptocurrency deposits without entering any codes.
User Experience And Design Interface At Betonline
BetOnline.AG is in the process of porting their website over to a more modern version which is what new users will encounter when clicking on any link within this review. This upgrade pulls BetOnline up to par with other top online sportsbooks but we'd still like to see them add an accurate search function.
The old version of the BetOnline website is still available via a link at the top of the homepage that still provides older customers access to their prior setup, and there is a chance that this feature could remain a permanent fixture due to how long it has been an option.
Menus along the side and top of the screen allow for quick transportation to the betting odds of choice and the bet slip to the right remains on screen unless users decide to minimize it. A parlay calculator is included within the bet slip for quick combination wagers that can be compared by clicking on and off any odds on the page.
We've become accustomed to the newer version of the BetOnline.AG website and feel that the lack of search functionality is the only factor holding the user experience back from an A+ rating.
Prop Builder Tool At Betonline Sportsbook
Because there are thousands of proposition wagers to search through and consider for pro and college sports, BetOnline created a prop builder app that brings them all into one location and removes the need for endless scrolling.
There is also a parlay calculator included in BetOnline's prop builder so that combination bets can be made on the fly for player and team stats. Just look for the "Game Props" tab located on the right pane menu inside the BetOnline Sportsbook.
Live Betting Options At Betonline Sportsbook
While most wagers take place before the game begins, BetOnline allows for live, in-play odds on games while the clock is still running. No matter if it is the first or second half, live betting at BetOnline is available for game lines and prop bets for all major sports.
Some betting lines remain online until a conclusion is reached while others may be removed prior to the game's end. There is no guarantee how long live betting lines at BetOnline will remain active but they usually last until the final minutes of the game.
Accepted U.S. States For Betonline Sportsbook
Betonline Sportsbook accepts players from the following U.S. states:
Alabama, Alaska, Arizona, Arkansas, California, Colorado, Connecticut, Delaware, Florida, Georgia, Hawaii, Idaho, Illinois, Indiana, Iowa, Kansas, Kentucky, Louisiana, Maine, Maryland, Massachusetts, Michigan, Minnesota, Mississippi, Missouri, Montana, Nebraska, Nevada, New Hampshire, New Mexico, New York, North Carolina, North Dakota, Ohio, Oklahoma, Oregon, Pennsylvania, Puerto Rico, Rhode Island, South Carolina, South Dakota, Tennessee, Texas, Utah, Vermont, Virginia, Washington, Washington DC, West Virginia, Wisconsin, Wyoming
Customer Service Contacts At Betonline.ag
BetOnline Phone Number: (888) 426-3661
AG Email Address: cssupport@betonline.ag
BetOnline Live Chat Also Available Via Website
Additional Gambling Options Offered At Betonline.ag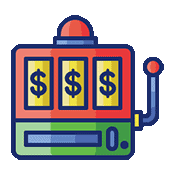 Memberships to BetOnline also include access to their real money poker and online casino games and they are listed right next to the sportsbook in the overhead menu. Just like when sports betting at BetOnline, bonus codes for casino and poker games are also in play and can add extra cash for use at the tables.
BetOnline also features live dealer blackjack, roulette, baccarat, and super6 for a taste of what its like to play in an active casino right inside your home or wherever else members choose. Each of BetOnline's live dealer games can be browsed before playing so gamblers can find the dealer they like the best.
When making the first or reload deposit at BetOnline, Bitcoin can be used by selecting it within the transaction screen. Simply click the deposit button at the top of any screen at BetOnline.AG, the press the Bitcoin button.  From there, follow the prompts to complete your Bitcoin deposit transaction at BetOnline.
Yes, and it can be accessed by clicking on any BetOnline link within this page using an iPhone, iPad or other popular web-ready device. BetOnline.AG's sports betting app uses mobile web browsers to access the latest odds for pro and college games and allows wagers to be placed on all major smartphones and tablets.
BetOnline operates from within the legal gaming jurisdiction of Panama City, Panama.
As long as your BetOnline account is funded with cash, bets can be placed within the online sportsbook by simply clicking on the point spread, over/under total, or moneyline odds. Once clicked, betting odds will populate within the bet slip and will provide the data for payout potential to inform your wager prior to submitting.
Yes, but we recommend using cryptocurrency withdrawals at BetOnline due to the additional amount of time that US dollar transactions require.
The payout options at BetOnline include cryptocurrencies and US dollar options and are described in detail above. BetOnline payouts can be requested in a monetary format that differs from the original currency.
BetOnline is a privately owned company. The current BetOnline CEO is Eddie Robbins, III.
Yes. BetOnline uses the latest in online safety protocols which can be heightened when using ultra-secure cryptocurrency to upload funds and withdraw winnings. BetOnline does not share their user's information with third parties.