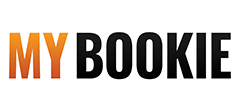 Mybookie USA Online Sportsbook Review For 2023
Though online sports betting continues to grow in popularity at the domestic state-regulated level throughout the United States, there are still tens of millions of bettors that have no local options. Luckily, offshore sportsbooks remain 100% legal for most US bettors, and our 2021 MyBookie Sportsbook review highlights why this site is one of the most popular gambling destinations for American players.
If you want to be confident that your chosen sportsbook is the right betting site for your needs, our MyBookie review for 2021 covers the lines – and everything else – that you need to get started. That said, given the strength of some of the other operators in our online sportsbook reviews for USA bettors, MyBookie might not be your top choice, but it definitely deserves a spot in your rotation. Bottom line: We made MyBookie our bookie a long time ago, and we're sure you'll want to make it your bookie, too.
Is Mybookie Sportsbook Legal In The United States?
Yes! MyBookie is a legal online sportsbook that accepts US residents from 47 states for players 21 and up. There are no local or federal USA gambling laws preventing access to MyBookie, and even those states where bettors are precluded from joining (NJ, NV, NY) don't actually have laws against online offshore sports gambling.
That said, one state – Washington – does currently have laws on the books that bar all residents from online gambling, including online sports betting. And while these WA betting laws aren't historically enforced and you can still join MyBookie from WA, you're advised to follow all local gambling mandates.
Why You Can Trust Our 2023 Mybookie Review
Here at USGO, when we put together a sportsbook review, we do so only after using the service for several months – if not years. That's because we need at least one full season of gambling under our belts before we can make any real determinations about a given site's legitimacy and trustworthiness as a real-money online sports betting service.
In other words, we put in the time and work out all the kinks so you don't have to. Many US online gambling reviews are content to list a site's highlights and send you on your way, but we're not. We want to help grow the industry by making sure new gamblers – and bettors transitioning from the brick-and-mortar space – make informed decisions about their online operators and come away satisfied with their betting experiences.
Online sports gambling should be entertaining and profitable (in that order), and we don't recommend any site that isn't both. After over 20 years participating in US online gambling of all kinds, we've seen just about every species of operation out there. As such, we're confident that MyBookie is one of the top destinations in the business, and our in-depth 2021 MyBookie review will tell you exactly why.
How To Signup At New Real Money Account At Mybookie Sportsbook In December, 2023
While we highly recommend that you to keep reading this MyBookie sports betting review before you actually join the site, the MyBookie signup process is extremely simple once you're ready to become a member. The entire procedure is outlined below. So set up, buy in, cash out, and get down!
Follow any link here to create your free MyBookie login.
Enter all required personal information, taking care to use only your real, verifiable data. MyBookie is fully encrypted, and the site never shares or sells your personal/financial info.
Select your preferred MyBookie deposit option (we recommend crypto like Bitcoin, Litecoin, etc.), choose an optional MyBookie bonus, and submit the form.
Browse the betting boards and place your wagers.
Mybookie Sports Betting Markets
When it comes to what to bet on at MyBookie, the stadium skybox is the limit. Basically, if it's a sport, you can find odds on it and lay your money down. Of course, that's par for the course with any reputable online sportsbook, so MyBookie doesn't exactly stand out for this reason alone.
Instead, what we really like about MyBookie Sportsbook can be boiled down to two things: The site emphasizes popular American sports first and foremost, and the site has dramatically different betting lines than any of its biggest competitors (i.e. Bovada Sportsbook, BetOnline Sportsbook, etc.).
In other words, if you live in the United States and primarily bet on US-based players, teams, and leagues, MyBookie should be a part of your regular sportsbook rotation. You'll often find significantly better payouts at MyBookie compared to those at other sportsbooks – even on the same exact wagers!
For sports betting line shopping, MyBookie is a must, and it's the main reason the offshore sportsbook has become such a trusted part of our repertoire. We never make an online sport bet at any site without checking the odds at MyBookie first.
These are just a few of the sports gambling markets and betting categories available at MyBookie AG:
NFL Football
NBA Basketball
MLB Baseball
NHL Hockey
MLS Soccer
NCAAF College Football
NCAAM College Basketball
Pro Golf
Pro Tennis
MMA/Boxing/UFC
NASCAR/F1/Indycar
Motocross
Extreme Sports
Summer Olympics
Winter Olympics
International Soccer (Premier, La Liga, Bundesliga, etc.)
International Rugby
International Cricket
Politics
Entertainment
Current Events
eSports
Virtual Sports
+ More
Mybookie Mobile Sports Betting App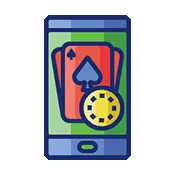 MyBookie is primarily designed to be a mobile USA online sportsbook. While the site is generally easier to navigate on desktop and laptop, the vast majority of US online sports betting fans gamble exclusively on their iPhones, iPads, and Android devices.
However, if you go looking for a MyBookie app in the App Store or on Google Play, you won't find one. Instead, MyBookie has chosen to go with a web app solution, where all you need is your device, a live Internet connection (Wi-Fi or cellular), and an up-to-date mobile web browser (i.e. Safari, Chrome, Firefox, etc.).
MyBookie Mobile uses dynamic, responsive design elements to automatically adjust its presentation to any size of screen and every make or model of smartphone and tablet, so it's 100% mobile agnostic. As long as you have a reasonably modern device made within the last 5-6 years, you should be able to use it for all your online sports betting needs at MyBookie AG.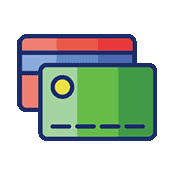 The sports betting deposit and withdrawal options supported by MyBookie are USA-friendly and are fully compliant with the UIGEA banking regulation of 2006. These include the standard traditional options you expect, along with a selection of modern crypto coins that make moving money into and out of your online gambling account even easier.
We always recommend depositing and withdrawing in crypto, as crypto is the only online bet funding option that comes with no added fees of any kind and are good for MyBookie same-day payouts.
MyBookie Deposits
Bitcoin (BTC) – 30-60 minutes, $20 min, no max, no added fees
Bitcoin Cash (BCH) – 15-20 minutes, $20 min, no max, no added fees
Litecoin (LTC) – 3-5 minutes, $20 min, no max, no added fees
Ethereum (ETH) – 60-120 minutes, $20 min, no max, no added fees
Cardano (ADA) – 5-10 minutes, $20 min, no max, no added fees
Solana (SOL) – 3-5 minutes, $20 min, no max, no added fees
Dogecoin (DOGE) – 30-60 minutes, $20 min, no max, no added fees
Shiba Inu (SHIB) – 60-120 minutes, $20 min, no max, no added fees
Binance Coin (BNB) – 15-20 minutes, $20 min, no max, no added fees
Tether (USDT) – 60-120 minutes, $20 min, no max, no added fees
Visa – Instant, $45 min, $2500 max, 3-5% fees
Mastercard – Instant, $45 min, $2500 max, 3-5% fees
Retail Money Transfer – 2-3 days, $100 min, $500 max, fees vary
MyBookie Payouts
Bitcoin/Crypto – 1-4 hours, $25 min, $5000 max, no added fees
eCheck – 5-10 days, $50 min, $500 max, $5-15 fee
Bank Wire – 5-10 days, $100 min, $5000 max, $15-35 fee
Bonus Codes And Rewards For Mybookie Sportsbook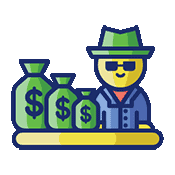 MyBookie promotions are available for all the site's different betting markets, including sports betting. And when it comes to sports betting bonuses at MyBookie, the operator actually gives its members pretty attractive offers across the board.
In the past, Bovada Sportsbook bonuses – while limited – gave players the best bang for their buck thanks to low promo rollovers, but MyBookie wagering requirements are in the same ballpark these days, which makes it very easy to accept every offer.
Even the most casual players should have no trouble meeting the MyBookie bonus playthrough requirements for the following perks and boosts, and there are no special MyBookie bonus codes to enter. Simply select any of the following when topping off your betting balance:
50% Deposit Match Bonus – Up To $1000 (10X Rollover)
If you're a new MyBookie member making your first deposit, you'll be eligible for this valuable online sports betting promotion. Here, you'll have your initial deposit halved for up to $1000 in free plays, and the 10X rollover means you should be able to fulfill the bonus terms and conditions quickly and easily.
10% Deposit Match Cash Bonus – Up To $200 (1X Rollover)
For first-time depositors, this is an alternative bonus to the above. It's for a lot less money, but it's an actual cash bonus with a 1X rollover. If you have any doubts about your betting volume allowing you to easily meet the 50% deposit match bonus, go with this one instead. Very few sites offer real cash bonuses anymore, and it's something worth taking advantage of.
25% Deposit Match Reload Bonus – Up To $1000 (6X Rollover)
At MyBookie, bonuses aren't just for new members. Whenever you make a fresh deposit into your MyBookie account, you'll be eligible to claim a re-up bonus worth up to $500. With a rollover of 5X, this is one of the most player-friendly standard online betting promos offered by any site.
15% Deposit Match Crypto Reload Bonus – UNLIMITED (10X Rollover)
For those gamblers who wish to bet sports with crypto (which we highly recommend), MyBookie's Crypto Re-Up Bonus adds 15% of your Bitcoin, Bitcoin Cash, Litecoin, Ethereum, and/or Ripple deposits to your account in the form of free plays. There is no limit to this bonus, and you can redeem your accumulated free plays at any time.
250% Refer-A-Friend Bonus – Up To $250 (5X Rollover)
All the top sites found in our online sportsbook reviews have some sort of referral program for loyal members, and MyBookie AG is no different. However, unlike many of its competitors' refer-a-friend bonuses, MyBookie's referral promo will match your acquaintance's deposit by 250% for up to $250.
There are two different MyBookie rewards offers: the My Free Bets program and the MyBookie Crypto Rewards plan. Unlike other sites, these are both opt-in, so joining is 100% optional. That being said, we've found no reason you wouldn't want to opt in, because there's no risk when joining either. Here's how MyBookie rewards work:
My Free Bets
With the MyBookie My Free Bets program, you can get significant sportsbook boosts just for participating. This is a rewards program unlike any other, and this is how you play:
Activate the My Free Bets program from your MyBookie login interface.
For every online sports bet you make (minimum $5 per wager), you'll earn a "Pending Star."
Once your bets are graded, your Pending Star will turn into a "Confirmed Star." Bets graded push or no action will not earn Confirmed Stars.
Once you accumulate 10 Confirmed Stars, you get a free sports bet worth the average value of the 10 wagers made to earn the free bet. My Free Bet free plays come with a 1X rollover requirement.
Crypto Rewards
The MyBookie Crypto Rewards plan is a one-time offer, and only those players who deposit in non-crypto are eligible.
Here's the deal: For every credit/debit/bank-based deposit you make at MyBookie, you'll get 10% of that deposit value added to a pot (up to $100 total). Then, when you finally choose to make your first crypto deposit, you'll get that bonus cash added to your betting bankroll in the form of free plays.
Crypto Rewards free plays are redeemable one time per member when the above criteria are met, and they come with a rollover requirement of just 1X.
Mybookie Prop Builder Tool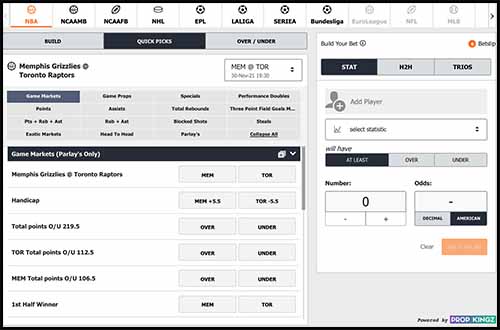 Like all the best USA sportsbook sites, MyBookie features a custom prop builder. The MyBookie Prop Builder is powered by the third-party Prop Kingz software, which is the same platform used by rival sites Bovada and BetOnline.
While we enjoy the prop builder at MyBookie because it adds virtually unlimited betting variety to the sportsbook's daily odds, it's actually not our favorite feature of MyBookie specifically.
Remember, we love MyBookie mainly for the different betting lines it offers. Because the prop tool is the same at all three of the industry's biggest sites, however, those variances aren't the same when using this tool as opposed to placing your bets via the standard MyBookie betting line props section. The latter might be a bit less flexible, less varied, and harder to browse, but the payouts are different enough to make gambling this way the superior option.
Remember, MyBookie's biggest strength is in the vastly different lines it posts for each contest. The custom prop creator takes that away, so we generally don't use it unless we literally can't find what we're looking for otherwise.
Live In-Game Betting Options Available At Mybookie
Like all the top online sportsbooks for US residents, MyBookie live betting is a main feature at the site. Over the last few years, live sports odds have become a hugely popular way to gamble on all the games of the day, as they allow bettors to keep wagering even once a given game has started.
In the past, once any game got under way, the betting action came to a close. Thanks to the Internet and the sports betting software used by the industry's top sites, though, that's no longer the case, and you can wager on every down, every possession, and every at-bat with live in-game betting odds.
As far as its UI and UX, MyBookie rates pretty solidly in the middle of the pack of the top operators. (Frankly, no site has a better interface or layout than Bovada LV, and we don't see that changing anytime soon.)
That being said, MyBookie is easier to use on desktop and mobile than BetOnline, despite the fact that BetOnline recently upgraded its look and is much more pleasant to use than it used to be.
Overall, we like MyBookie's layout, and everything is more or less where you expect it to be. The desktop version of the site is slightly easier to navigate, but the mobile version's icons are big enough for most users. Plus, the dynamic design of MyBookie Mobile means you can easily find all the action you want no matter where you are or what device you're using.
Mybookie Accepted U.S. States
Mybookie accepts players from the following U.S. states:
Alabama, Alaska, Arizona, Arkansas, California, Colorado, Connecticut, Delaware, Florida, Georgia, Hawaii, Idaho, Illinois, Indiana, Iowa, Kansas, Kentucky, Louisiana, Maine, Maryland, Massachusetts, Michigan, Minnesota, Mississippi, Missouri, Montana, Nebraska, New Hampshire, New Mexico, North Carolina, North Dakota, Ohio, Oklahoma, Oregon, Pennsylvania, Puerto Rico, Rhode Island, South Carolina, South Dakota, Tennessee, Texas, Utah, Vermont, Virginia, Washington, Washington DC, West Virginia, Wisconsin, Wyoming
Customer Service And Contact Information For Mybookie
Most of the questions you're likely to have can be answered by the MyBookie Help section of the main site, but if you need more personalized instruction, you can get that, too.
There are three ways to contact MyBookie customer service (see below), though of these options, we've found that live support via on-site chat is the fastest option for most issues.
MyBookie Customer Support Number: 844-866-BETS (2387)
MyBookie Email Address: On-Site Form
MyBookie Live Chat: On-Site, 24/7
Note: You can also contact MyBookie customer care if you want to request a specific wager that's not currently offered by the sportsbook. You can even do this on the socials by tweeting your request at the MyBookie Twitter account (though we don't recommend this route due to privacy considerations).
Additional Gambling Options Available At Mybookie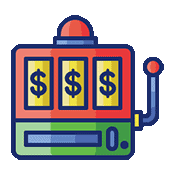 In addition to a US-centric online sportsbook with American betting favorites front and center, MyBookie also offers a full online casino powered by Betsoft electronic casino game technology.
The MyBookie Casino features over 200 of the best real-money online slots, blackjack, roulette, and other table games. There's also a full online live casino with open seats around the clock, and for fans of the ponies, the MyBookie racebook features daily races at tracks from dozens of popular US and international venues.
Unfortunately, however, poker fans are limited to online video poker at MyBookie AG, as there is no dedicated online poker room. This oversight is one that we hope gets resolved soon, as it's the single thing keeping MyBookie from being a credible "one-stop shop" style gambling site.
Mybookie Sportsbook FAQ's
MyBookie is a legal online sportsbook that is targeted at the US market and features dozens of sports betting categories, live odds, a custom prop builder, thousands of daily lines, and more.
In the USA, domestic sportsbooks must be state-regulated and geofenced in accordance with the Federal Wire Act of 1961, but the Wire Act does not apply to offshore betting sites.
As such, MyBookie AG – including its sportsbook and other real-money online gambling markets – is available to US residents at 18 years old and up.
MyBookie was launched in 2014, making it one of the newest online sportsbooks for American gamblers.
However, even in the relatively short time that it's been operational, the site has established itself as a heavy hitter in the industry.
You know, like that slugger for the Yankees. What's his name? It's the guy they paid way too much money for…
Yes, MyBookie AG is legit!
In fact, according to our experience with the operator – as well as to the countless honest MyBookie reviews out there – the site has a reputation in line with the other major US-friendly sportsbook sites, such as Bovada, BetOnline, BetUS, and so one.
You can feel confident signing up with MyBookie and using the site for all your real-money sports betting online entertainment.
Yes. If you live in the United States and are at least 18 years of age, you can safely and legally join MyBookie Sportsbook to place real-money online sports bets.
Note: Remember, the state of Washington currently bars Internet-based sports betting and other forms of online gambling. Please follow all local gambling laws.
Yes, it is!
MyBookie is perfectly safe for all eligible USA bettors, and the site has an excellent reputation for maintaining cutting-edge security standards for all its betting products and member accounts.
No. There are currently three restricted states by Mybookie to include Nevada, New York, and New Jersey.
If your legal residence is in any of these three states, you will not be able to claim MyBookie payouts, as the site uses bank-standard Know Your Customer protocols to ensure you are who you say you are and that you're following the site's terms of service.
Some players might be tempted to use a VPN with MyBookie to get around these geographical restrictions, but this is not advised. The use of a VPN service violates the MyBookie TOS.
Note: While Washington residents aren't legally allowed to gamble at MyBookie according to state law, the site does accept members from WA. Still, we must advise that you abide by all local WA gambling laws if you live in the state.
MyBookie is located in Curacao.
There is some confusion online, as many MyBookie reviews claim that the MyBookie headquarters is in Costa Rica, but this is not the case.
MyBookie does have a Costa Rican online gambling license that allows it to do business in that region as well, but the vendor itself calls Curacao home.
And if you knew how nice Curacao was, you probably would, too.
You live bet it does!
MyBookie live betting (aka in-play betting or in-game betting) is available for just about every single contest on the daily schedule.
Once a given game is underway, you'll find MyBookie live odds on the front page right when you log in to your account.
With MyBookie live sports betting, even if you miss a game, you never have to miss a bet.
No. There are no US-friendly legal online sportsbooks that directly accept PayPal or any other P2P instant-pay services or e-Wallet P2P payment options.
While we'd love for this to change in the future, the only way US bettors can currently bet with PayPal and use similar P2P apps is via the voucher or MatchPay systems, both of which are exclusive to Bovada Sportsbook at this time.
MyBookie payout speed depends on the method of withdrawal you choose.
Our MyBookie banking methods section above has the details, but the short version is this: MyBookie Bitcoin/crypto payouts take 1-4 hours on average (making them good for same-day payouts), while all other methods take 5-10 days.
No. There is no MyBookie iPhone app, MyBookie iPad app, or MyBookie Android app available via the App Store or Google Play store.
This is due to Apple and Google corporate policies, as these companies don't allow legal offshore betting sites to distribute native mobile apps on their storefronts.
Luckily, this is also irrelevant, as the MyBookie mobile experience is browser-based, compatible with all modern devices, and requires no downloads or updates even as it gives users a refined app-like experience.
Just log in to MyBookie with your mobile device of choice, and place your bets!