Indiana's Best Online Bingo Sites For 2023
Legal online bingo really started to take off in late 90's and has since become an internet gambling industry of its own that sees billions of dollars per year in revenues. In states like Indiana where there are more than 20 legal gambling establishments within the borders, the number of potential bingo players is likely more than in states with fewer gambling options.
Despite that fact, a stigma of nefariousness is still attached to online gambling, which is technically what legal online bingo is. Most people readily know that gambling is heavily regulated within the United States but that's really all they know. We think that most people would be surprised to learn that playing bingo online for real money is perfectly safe and that Indiana online bingo is a thriving industry. In fact, there are multiple options for residents to legally enjoy Indiana online gambling.
This guide was created to outline the details of Indiana's bingo market and make them easily read and understood by as many people as possible so that the stigma can start to fade as people realize that not all gambling on the internet is illegal. Continue reading for a detailed explanation of the legal landscape that online gambling resides in when it intersects with US federal gambling laws and Indiana state online gambling laws.
There is also information on the game selections that are commonly available, the bonuses and promotions that you will be able to take advantage of, and some software options that you will have in playing legal online bingo in Indiana.
Top Rated Online Bingo Sites Accepting Indiana Players For December, 2023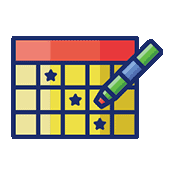 The websites that we endorse go through a lengthy vetting process before making it into this guide. We have been well within the industry of online gambling for over 20 years now and we have accumulated the experience required to analyze these websites thoroughly and properly.
Each of these brands has the proper licensing and up to date regulatory oversight as required by the governing jurisdiction in which they reside. This is a requirement for inclusion in this guide. They are legally sanctioned and deliver a high quality online bingo gaming experience.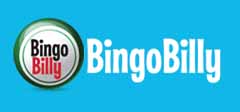 Is Real Money Online Bingo Legally Allowed In Indiana?
Owning a website that operates by providing real-money bingo games is illegal in the Hoosier State. However, playing online bingo for real-money that is provided by an offshore bingo site that is located outside of America and has the proper regulation is not legal. There are no gambling laws in the US or in the state of Indiana that prohibit the use of internationally based licensed online gambling websites in any way. Yes, it has not been legalized by the state of Indiana to own and operate these websites, but the use of such a site has not been criminalized either.
With that said, websites that operate under shady guidelines and without regulation still exist. In that way, it becomes important for the casual player to understand how to tell the difference between the shady websites and the properly regulated ones. Relying on the input of industry professionals and resources such as this guide are good options for staying on teh legal side of online bingo gambling.
What Games Can I Play At Indiana Online Bingo Sites In 2023?
There are four popular variations of bingo that are made widely available on the internet. The one that is most popularly played in the USA is called 75-ball bingo. The card in a 75-ball bingo game has 5 horizontal lines dividing 5 columns for a 5 by 5 card. The game is won by daubing all the numbers needed to fulfill a predefined pattern.
Then there is 90-ball bingo which is the most popular form of bingo in Europe and is commonly referred to as "UK bingo". In UK bingo, you'll have a card that is separated by 3 horizontal lines over 9 columns for a 3 by 9 card. UK bingo takes a little more time to play than its American equivalent. 80-ball bingo takes more time to play than 75-ball but less than 90-ball. 80-ball is played on a 4 by 4 card. If you don't have enough time to play any of those variants you can play what has become known as "speed bingo". This is a 30-ball version of bingo that is played on a much smaller, 3 by 3 card.
The social aspect of bingo is not lost on its internet operators. That's why these bingo games take place inside of specially designed chat rooms that offer a variety of side games to play during and in between your bing rounds.  Automatic dauber functions allow players the freedom to enjoy side games such as slots, roulette or blackjack, among others. The most popular side games are the chat games.  These games are overseen by chatroom moderators and offer players the chance to win extra cash and prizes.  Because of this the automatic daubing feature, it is possible to play multiple cards simultaneously.
Can I Play For Free At Online Bingo Halls?
Free play is one of the main ways that inexperienced players learn how to use the online interface of the games. It allows you the chance to learn where and what to click without any financial risk, which can be a life saver for most people. You will find free play included in the daily promotions offered at each site or in a play money feature that is available.  There are also offers to purchase bingo cards for as little as one penny, which is almost free!
Are There Online Bingo Bonuses Available?
There are numerous bonuses and promotions that are constantly revolving and made easily available for residents of Indiana. Most online bingo halls will offer you a welcome bonus that matches a particular percentage of your initial deposit into their systems. At bingo specific websites, those welcome bonuses tend to be a lot higher and more complicated.
It is not uncommon to see up to and beyond 1000% match bonuses under varying wagering and depositing requirements. It may be on your first deposit or your first series of deposits with limits on each but the net gain for you, the player, is much more. In addition to the welcome bonuses, there is usually a daily list of other promotions for you to look through and find what suits your play style the most throughout your membership with them.
Can I Play Real Money Bingo Games From My Mobile Phone?
You can play 75-ball, 80-ball, 90-ball, and even 30-ball bingo from any of your mobile devices. Most of the best websites in the industry accomplish this in various ways. A mobile redirect is one of them.
A mobile redirect is a batch of code programmed into the homepage of a given site that detects the device that you are using and the operating system that it works in and redirects you to an identical version of the website that is best suited for your device. Another way this is accomplished is by the use of HTML5 which allows programmers to program the games themselves in a way that works on virtually any mobile device.