Indiana Online Sports Betting
Though the Hoosier State does currently allow state-regulated sportsbook gambling, there are still other options available to residents who wish to engage in legally sanctioned Indiana online sports betting entertainment.  People tend to believe that all online sports betting is illegal because sports-related gambling has been so heavily regulated in the United States. The truth of the matter is that placing sports bets online is actually legal under the right circumstances, and there are multiple Indiana online sports betting options to choose from.
This guide was created to help you understand more about the legal climate that online sports gambling resides in. Residents of Indiana are usually surprised to hear that offshore online sports gambling is actually not illegal despite popular opinion. Here we will explain those details so you can properly understand that what you are doing is legal and safe for you to participate in. We also provide some insight on the industry standards that have come out of this thriving international market for online sports betting and explain what you should expect from the legal offshore sportsbook that you choose.
Is Online Sports Betting Legal In Indiana?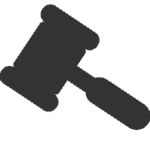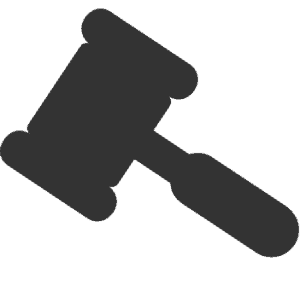 Online sports betting in Indiana is absolutely legal. Sports gambling is regulated at the federal level in the United States and is heavily influenced by the major sports organizations in the country that lobby against it. Before May 14, 2018, the Professional and Amateur Sports Protection Act and the Federal Wire Act effectively combined to outlaw most sports betting throughout the United States. However, on that glorious date in May, PASPA was deemed unconstitutional by the Supreme Court and no longer prohibits states from legalizing brick and mortar sportsbook gambling. The Federal Wire Act is still in force, so state-regulated online sports betting is still illegal.
Besides state-licensed sports betting services, other online sportsbooks that are available to you legally are not located within the United States and are not subject to US federal jurisdiction. There are no laws in either the federal justice system or the Indiana state gambling laws that prohibit placing bets at legally regulated offshore sportsbooks. The federal laws that have impeded sportsbooks in the United States are maintained in order to keep these businesses out of the US, not to keep people from using them. Simply put, it is illegal for you to operate an un-regulated online sports gambling business in the United States. It is legal for you to place bets at legally regulated offshore sites that don't rely on the United States for regulation. The same holds true for other forms of Indiana online gambling, including online casino, poker, and bingo games.
Legally Licensed Online Sportsbooks Accepting Indiana Players
We are a private company that specializes in reviewing and vetting online gambling websites for legality and customer reliability. We have been in the industry for over 20 years and have dealt with the worst and best examples of legal offshore sports betting for residents of Indiana for a long time. Our team of industry insiders have seen it all in the online gambling world and have been specially trained to spot the fakes. These websites that we endorse have all been through a detailed vetting process by our team to ensure that they have the proper regulation, that their regulation is totally up to date, and their individual licenses are current and reputable. These are the websites that we recommend based on customer reputation and stringent legal practices.
Other Indiana Gambling Pages
Indiana Online Sports Betting FAQs
What Sports Can I Bet On At Online Sports Betting Sites?
Firstly, you have the obvious ones like the NFL, NBA, MLB, MLS, and the NHL but there are many more options available. There are options for betting on golf, tennis, darts, rugby, badminton, racing and water sports. You will have betting lines for fights sports like boxing and MMA and some even cover the more obscure Tae Kwon Do tournaments that feed into the Olympic trials. You can place bets on motor sports, fringe sports, and even computer games like Counter Strike: Global Offensive. These legal offshore sportsbooks stay profitable by offering the most up to date lines and odds on as many sports as possible and even offer some prop bets on politics and entertainment that aren't considered sports. At the right time of year, you might be able to bet on what Lady GaGa will wear to an awards show or how long you think It will take Trump to get impeached.
Are There Online Sportsbook Bonuses Available?
The most common sportsbook promotion is what has become known as the "Welcome Bonus". This is a bonus that has surfaced out of years of international competition. There was an online gambling boom that occurred in the early 2000's when most of the parent companies to these websites started to come into existence. Since then there has been a virtual arms race in bonuses and promotions for who can incentivize customers the best into patronizing their websites over the competition. The welcome bonuses that have surfaced out of this come in the form of a match bonus on your first deposit, or first series of deposits into their banking systems. They will typically take a percentage of your first deposit and match it to add to your account balance. For example, a bonus offer that reads 50% up to $1000 means the bookmaker is offering to match 50% of your bonus up to a maximum amount of $1000.
Can I Bet On Sports From My Mobile Phone?
Mobile sports betting has never been easier than now with new advances in technology. Most sites these days are completely optimized for mobile use from any mobile operating system you might have chosen to use. They accomplish this by either installing a mobile redirect into the homepage or simply ensuring their website utilizes a responsive design that recognizes the device platform that is accessing the site and renders accordingly.  Mobile sportsbooks offer the same lines, odds, features and functionality that you get from your accessing the brand through your computer.
Are there live-betting options?
This tends to couple with the mobile betting options pretty naturally. At each of the endorsed sites that we recommend in this guide you will see the options boldly displayed in the sportsbook for live, in-play betting. While not every event is included in the live betting features, the sportsbooks we recommend ensure that there is plenty to choose from.  The in-play sports betting options have been optimized for mobile use so you don't have to bring your laptop to the game!
What Deposit Method and Withdrawal Options Are Available Online?
Each website has its own banking suite that handles deposits and withdrawals. When you get through the initial registration process you will be directed to the digital cashier where you can make your first deposit. The most common options will be the major credit cards like Visa, Amex, Discover, and MasterCard and by far the easier and most popular option will be Bitcoin and possibly additional cryptocurrency options. These are just the most popular options, most of the top-tier legal offshore sportsbooks will have various other options for you to choose from as well. For withdrawals, credit and debit cards are not an option due to regulations in place through the UIGEA. Alternatively,  you will have to use one of the various other options such as Bitcoin, bank-to-bank or person-to-person wire transfers. Check by courrier is also an option. Bitcoin runs so smoothly with the online gambling industry because it requires no processing time whatsoever and usually has no fees associated with it.
Sports Teams To Bet On In Indiana
Indiana Pacers – NBA
Indianapolis Colts - NFL