Louisiana Online Gambling Laws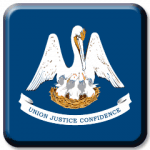 Louisiana gambling law specifically addresses the issue of online gambling and online poker. Anyone who intentionally conducts or assists others in conducting as a business any contest, game, lottery or contrivance where individual risks the loss of something of value to realize a profit using the internet will be charged with gambling by computer. The law does not specifically make playing online poker or casino games illegal. It is aimed at persons and businesses who conduct or operate online poker games and gambling activities with LA state lines.
Alternatively, there are Louisiana online gambling sites which are legally licensed and are regulated and located outside of the United States. These online gambling operations legally accept US players, including those from Louisiana, and because they are not located within the state boundaries, they do not violate state laws. Participation at these legal offshore gambling sites does not constitute participating in illegal online gambling as defined by Louisiana state law. Legal online gambling options at licensed offshore gambling sites include Louisiana online casinos, poker rooms and sports betting sites, as well as online bingo halls that accept LA players.
While the state has one of the stiffest penalties for online gambling, it continues to be a gambling-friendly state with many accessible offshore casinos and other forms of legalized gambling.
Other Louisiana Gambling Pages
Louisiana Gambling Laws Concerning Poker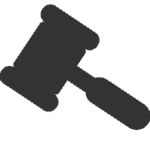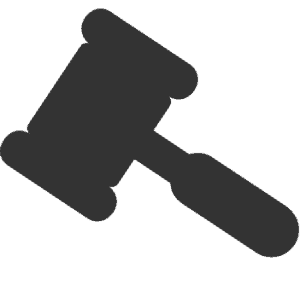 Poker games are legal if they meet certain conditions. The objective of Louisiana gambling laws is to ensure that residents are not running an illegal gambling business. So as long as a game of poker is not run like a business, it is legal. To make sure that a home game of poker is not considered an illegal gambling business, the host must not rake the pot or charge any fee. In Louisiana gambling in public is illegal. The game of poker must be held in a private setting behind closed doors.
The players must not make a public nuisance of themselves. In most states, the legal age for gambling is 18 but in Louisiana, it is 21. So all players must be aged 21 or more. Playing a game of poker with those under the legal gambling age can result in a fine of five hundred dollars and a prison term of 6 months or more. At this time it is not legal to operate an online poker site within the state of Louisiana. Players looking for online poker options are best to restrict their playing to legally licensed Louisiana online poker rooms that are regulated and located outside of the USA.
Social Gambling Laws in Louisiana
Social gambling in the form of personal bets, pool games and betting on sports is legal as long as no one charges a fee or makes a profit for managing the transaction. Non-profit organizations can conduct bingo, raffles, and keno for fundraising purposes.
Federal Online Gambling Laws That Affect Louisiana Players
Currently, there are not any federal laws which prohibit US players from participating in legally licensed and certified online gambling sites which are regulated and located outside of the United States. The 2011 Black Friday events have confused many players into thinking that it is illegal for USA players to participate in online gambling. This, however, is not the case.
That investigation was targeting online poker operations which were suspected of violating the regulations set forth in the Unlawful Internet Gambling Enforcement Act which places strict regulatory oversight concerning how online gambling transactions are to be processed. The law does not target or affect players in any way, and the Black Friday investigation did not include players on any level.
Legally licensed Louisiana sports betting, casino gaming, poker play and bingo that is regulated outside of the United States remain untouched by this law. The DOJ has also declared that the legality of online gambling can be decided on a state by state basis; hence state-based online gambling is a possibility for the state of Louisiana in the future.
History of Land Based Gambling In Louisiana
Louisiana has a long history of gambling. It was amongst the first major areas for gambling in the United States. When Louisiana became a part of the United States in 1803, there were more gambling centers in New Orleans than New York, Boston, Philadelphia, and Baltimore put together. In 1812 when the federal government banned gambling, it exempted New Orleans. After statehood, Louisiana legalized casinos only to ban them later and again legalize them.
In 1991 the state approved 15 riverboat casinos and also legalized video poker machines. Later on, when Edwin Edwards became the governor of Louisiana, he guided legislation authorizing construction of a casino in the Crescent City. After Congress passed the Indian Gaming Regulatory Act in 1988, many Indian tribes in the state negotiated compacts with the state and opened land-based casinos on Indian reservations.
Today there are numerous licensed casinos in the state - from small traditional riverboat casinos to large resort-style casinos. These casinos offer almost all the games one can find at a large casino in Atlantic City or Las Vegas. Many of these casinos in the state offer real money poker. Video poker machines can be found at casinos, gas stations, bars, restaurants and truck stops. Any business with a liquor license in Louisiana can have up to three video gaming machines.
Pari-mutuel wagering on horse racing is legal in the state. It first legalized pari-mutuel betting on horse races at the New Orleans Fair Grounds in 1920. Gambling on cockfighting and dogfighting are illegal in the state. The state gambling law makes a specific mention about cockfighting and dogfighting.
While the modern-day state lottery was started in 1991, Louisiana created its first Louisiana lottery way back in 1866. Two years later the Louisiana State Lottery Company, a private company was authorized to operate it. In 1879 when the state legislature abolished all lotteries, the company appealed and won the legal battle against the government. However in the mid-1890s when the company's charter came up for renewal, the legislature prohibited its renewal. Since then there was no lottery in the state until the Louisiana state lottery started in 1991.
Louisiana Online Gambling Laws FAQS
What Are The Consequences For Illegal Gambling Activity In The State Of Louisiana?
The state of Louisiana charges its offenders based on the crime and not by the more common class system in misdemeanor crimes like these. Gambling misdemeanors carry a stiff fine and the possibility of jail time. The harsher penalties fall on those operating illegal gambling establishments rather than just the casual patrons.
What Types Of Gambling Are Legal In Louisiana?
There are numerous legal gambling venues in the state of Louisiana. There are state-regulated casinos, horse tracks, and riverboats. Louisiana has a state-run lottery and there are exceptions in the Louisiana gambling law for social and charitable gambling.
How Old Do You Have To Be To Gamble In Louisiana?
In the state of Louisiana, you must be at least 18 years old to participate in the lottery or horse track gambling. If you would like to gamble in any of the various casinos or on a video poker machine located at one of the horse tracks, you must be at least 21 years old.
What is Pari-Mutuel Wagering?
Pari-mutuel gambling is the primary system of placing and receiving bets at horse tracks and similar gambling venues. In this system of gambling, the bettors place their bets before the races have begun into a pot where all the other bets are also placed. The race is conducted and the winners of the bets split the winnings between them while everyone else loses their bet.
What Is Charitable Gambling?
Charitable gambling is a provision written in most states gambling laws that make an exception to non-profit organizations that meet certain criteria. Organizations like veteran's services, churches, and public kids programs are legally allowed to conduct raffles, bingo, keno, and other games for fundraising uses only.
Is Louisiana Looking At New Gambling Legislation?
Louisiana legislators have put out an array of legislative pieces over the last year tackling issues including domestic online casinos and sports betting. As recently as spring 2018, the Senate Committee on Judiciary heard testimony on several gambling bills and decided to pump the brakes on them due to more work being needed. It is possible these bills are revisited in the next legislative session.
Louisiana Legal Resources
We have included some links to resources which will provide those interested with access to the laws in their original legislative context and language. You will be directed to the actual documents on the official LA state legislature website.
**This page is intended for informational purposes only and is not intended or qualified to serve as our substitute for professional legal advice, services, or interpretation of any law or statute. If you are seeking legal services of any type, we recommend you contact a lawyer. We are not lawyers and cannot provide any type of legal service.