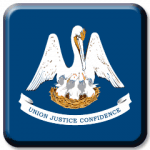 Poker is present throughout Louisiana on riverboat casinos, Indian tribal-owned casinos, and poker rooms located within state-licensed casino ventures. There are no domestic online poker sites for residents to use, but they can use licensed and regulated offshore online poker sites accepting Louisiana residents and remain within their legal rights.
This page was created to explain that legal arena and how it allows residents of Louisiana to bet in real-money poker games over the internet. In the sections after that, you can find information on the poker games that are available online, the online poker bonuses and promotions for you to take advantage of, and much more.
Are Online Poker Sites Legal In Louisiana?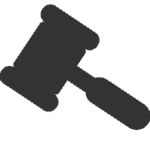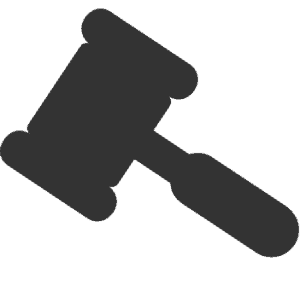 There are no written Louisiana online gambling laws outlawing poker websites that are licensed and regulated outside of the USA. Louisiana currently does not have any domestic online poker sites for residents to play at this time, though we hope that will change as lawmakers have made some efforts to bring legislation forward that would embrace state-regulated online poker initiatives.  However, at this time, legally licensed and regulated offshore poker sites remain the primary option for Louisiana players seeking games online.
Legally Licensed Online Poker Sites Accepting Louisiana Players
These are the poker websites that have passed our strenuous system of tests in legality and customer safety. We have conducted extensive research into their banking practices and customer approval ratings. Each brand in the table has proper compliance certifications that are backed by regulatory licenses and meet all of the proper standards to safely and legally conduct business.
Other Louisiana Gambling Pages
What Games Can I Play At Louisiana Online Poker Rooms?
At premium online poker sites you will find options to play Texas Hold'Em, Omaha Hi/Lo, Omaha Hold'Em, 32-Card, Draw, 3, 5, and 7-card stud games of varying stakes and prizes. Some sites have more exotic games such as HORSE, Caribbean Stud poker, and RAZZ, among others. Our recommended sites also host tournaments around the clock across a variety of games.  There is typically a nice selection of tournament promotions at any given time, including freerolls, which is a nice way to play in a tournament for free!
Are There Any Poker Tournaments Online?
Yes, the sites we recommend on this page have poker tournaments where users can enter to play other users from across town or across the world. Players pick the tournament, style, and buy-in they are comfortable with, and the rest is up to the draw. Most of the popular online poker sites have weekly tournaments and several gameplay variations to choose from.
Can I play Online Poker On My Phone?
Yes, some sites offer additional software that will need to be installed or a responsive web-based technology, but most of the top online poker providers will provide mobile capabilities. On your phone, you can play multiple poker tournaments, quick games, or manage your account settings. Mobile poker gives players the advantage of playing in their comfort zone or on the go.
Tracing Poker Through Louisiana History
"Poque" was played in the Louisiana territory by the French settlers who lived there before the Louisiana Purchase. It was played with a 20-card deck with four players that were dealt five cards and who simply bet on who had the best hand. Gambling has always been legal in New Orleans, including poker, and the card game made its way throughout other parishes over the years.
Are Online Poker Bonuses Available?
The most common bonus that you will find is a lucrative welcome bonus that you will receive for simply signing up at any of the online poker rooms that we endorse. The exact percentages vary from site to site but each of these websites will take a designated portion of your initial deposit and match it to provide extra funds at no extra cost to you. Poker bonuses are disbursed incrementally, so the more you play, the more of your bonus funds are released to your account.
Where Can I Play Poker In Louisiana?
Louisiana residents have multiple options when it comes to brick-and-mortar poker sources. The number of tables, game types, buy-in, and the number of seats will vary based on each location. We've included some notable poker destinations below:
Choctaw Pines Casino – Dry Prong, LA
Cypress Bayou Casino Hotel – Charenton, LA
Boomtown Casino & Hotel – Harvey, LA
L'Auberge Casino & Hotel Baton Rouge – Baton Rouge, LA
Harrah's Casino – New Orleans, LA
Eldorado Resort Casino Shreveport – Shreveport, LA
Has Louisiana Tackled The Idea Of Domestic Online Poker?
Yes. SB322 was proposed in April 2018 by Senator Danny Martiny. The bill aims to put domestic online poker gambling to a voter referendum. Domestic poker sites would likely be partnerships with existing land-based venues, as is seen in other states that have passed legislation. The bill failed to pass before the legislative session ended and it is unclear if it will be presented again when the new session starts.