Louisiana Online Sports Betting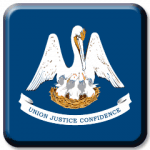 Louisiana is home to two major professional franchises and several noteworthy NCAA Division I programs. The state is considering legalizing Daily Fantasy Sports with a new bill that could go to voter referendum. There is also a bill that proposes legalizing single-game wagering via licensed horse racing tracks.
There are currently no legal brick-and-mortar sportsbooks running in the state and no domestic online sports betting sites. Residents can legally access licensed offshore sportsbooks to bet on regional, national, or international sports action. We have created this guide to inform residents of Louisiana of the details of local gambling laws and how they apply to online sports wagering.
Is Online Sports Betting Legal In Louisiana?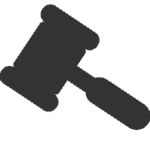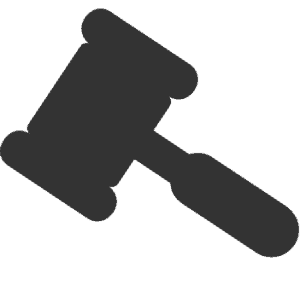 There are no domestic sportsbooks, land-based or online, legally operating in Louisiana at this time. LA residents can place legal wagers online through licensed and regulated offshore sportsbooks, which are not outlawed in any LA statutes or through any US federal gambling laws.  So yes, online sports betting is legal in Louisiana if you place our bets ofshore.
Legally Licensed Online Sportsbooks Accepting Louisiana Players
The brands listed below have been tested for legality, fair play practices, compliance certification, and customer approval ratings not only in Louisiana but throughout the world. Each of these sites is a legal online sports betting option for Louisiana bettors to use and has had their licensing and regulation verified.
Other Louisiana Gambling Pages
What Sports Can I Bet On At Online Sports Betting Sites?
Premium online sportsbooks will offer a substantial range of sports categories on which to wager, including the most popular types such as football, basketball, baseball and hockey, as well as soccer, tennis, boxing, motorsports, golf, olympic sports, and horse racing, as well as a host of international events, games and matches for categories such as darts, foosball, European soccer leagues, cricket, rugby, handball, and more.  You will also find various lines on entertainment categories, politics and current events.
What Is Live Betting?
Live betting allows individuals to place bets while an event is taking place.  Not all sports and/or events are eligible for live betting, but each sportsbook has a special section of their website dedicated to live betting options.  These options are available from mobile sportsbooks as well.
Can I Bet On Sports From My Mobile Phone or Tablet In Lousiana?
Yes.  All of the sportsbooks recommended on this page also offer a mobile application that is web-based and optimized for mobile use, meaning there is no download required.  These betting options are not native applications but rather a website that is strategically created to function on any smartphone or tablet through the use of responsive design technology.
Sports Teams To Bet On In Louisiana
New Orleans Saints – NFL
New Orleans Pelicans – NBA
Louisiana Tech University – NCAA Division I
Louisiana State University – NCAA Division I
Tulane University – NCAA Division I
What Sportsbook Bonuses Are There For Louisiana Bettors?
Louisiana players will have a whole menu of sportsbook bonuses available to them. While they all differ from site to site and from week to week and sometimes even from day to day, there are some commonalities across the board. Look out for match bonuses, mobile sportsbook promotions and live wagering bonuses. These bonus features and perks are often used in other Louisiana online gambling methods including poker, casinos, bingo, and more.  It is not uncommon to find seasonal promotions that are driven by popular sports events such as the Super Bowl or March Madness.
Does Louisiana Have Sports Betting Legislation In The Works?
There have been nine LA legislators tasked with developing a sports betting market in the state. A bill was reportedly filed in 2018 but then delayed so that lawmakers could gain better insight into how to properly implement and regulate domestic wagering options.
Is Daily Fantasy Sports Legal In Louisiana?
As of now, no. H484 surfaced in the House and passed by a 67-23 vote in May 2018, however, the bill was tabled until further notice. At one point, a sports betting clause was included in the bill but then later removed. In order for the bill to become law (would legalize DFS), it must be approved on a parish-by-parish referendum.
Do Licensed Offshore Sportsbooks Feature In-Play Betting?
Yes. The USA sports betting sites listed in this guide feature in-play, or live, betting on multiple sporting categories. Live wagering allows people to place bets during the course of sports matches. To put in-play betting into a local context, imagine placing a wager on the New Orleans Saints during halftime for them to come back and win the game.
Where Would Sports Betting Be Legal In Louisiana?
According to the original bill draft that surfaced back in May 2018, there would be four establishments eligible to host single-game wagering options. The four racinos touted to host sports betting would be:
Delta Downs
Evangeline Downs
Fair Grounds
Louisiana Downs
Is Pari-Mutuel Wagering Legal In Louisiana?
Pari-mutuel wagering is legal in Louisiana and regulated by the Louisiana Racing Commission. There is on-track betting at several locations through the state as well as multiple off-track betting venues for residents to take advantage of.