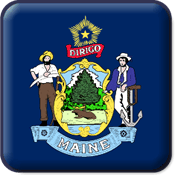 Local bingo games in Maine solely exists through land-based bingo halls scattered throughout the state. As for ME online bingo options, there lies something to be desired in terms of domestic offerings. Bingo is considered a charitable game in the state, causing further complications for those looking for a high-stakes gambling experience.
This page was created to explain what to expect through domestic options as well as the offshore bingo market. We've included information on the domestic bingo versions as well as an explanation into the legal framework surrounding the game.
Is Online Bingo Legal In Maine?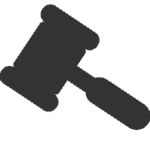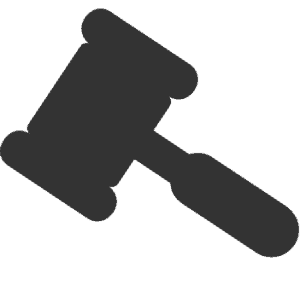 Bingo is considered a form of charitable gaming in the state. This means it is legal but under strict conditions. There are no provisions for domestic online bingo because it does not exist in the state. Maine's gambling laws do not outlaw online bingo offered through legitimately licensed and legally regulated online bingo sites located offshore.
Legally Licensed Online Bingo Sites Accepting Maine Players
Below are the top bingo sites that are legally sanctioned and offering their services to players from Maine. Each one of these operators is confirmed to be licensed and regulated, thus making them a legal option for US players. You can access the sites below using the links provided in the table.
Other Maine Gambling Pages
FAQ's
Why Is Bingo Legal In Maine?
Bingo is legal because it falls into the charitable gaming category. According to Title 17, Chapter 13-A, "a person, firm, association, or corporation may not hold, conduct or operate the amusement commonly known as "beano" or "bingo" for the entertainment of the public within the State unless that person, firm, association, or corporation has obtained a license from the Chief of State Police."
Which Bingo Games Are Offered To Maine Residents At Online Bingo Sites?
The licensed offshore bingo operators listed in this guide have an array of bingo variations to choose from. Some of the common types include, 35-Ball, 80-Ball, 90-Ball and themed bingo games like Amazonia Bingo. You can find details and instructions on how to play these games in the individual game lobby. An automatic dauber feature allows individuals to play as many cards as they want.
There are also numerous side games available at online bingo sites that take place during and in between the bingo games. These side games include some casino games such as roulette, blackjack, keno, and slots, as well as the popular chat games.  The chat games take place in the same chat rooms that the bingo games are played.  They are overseen by professional moderators and are an opportunity to win additional prizes and cash.  The games have evolved into a sub-niche of the online bingo genre and are taken quite seriously.  There are even official chat game moderator awards given by industry authorities.
What Types Of Bonus Offers Are Available At Online Bingo Sites?
Online bingo sites offer several different online bonuses that users can take full advantage of. There are also daily promotions and free play bonuses that users can use to play free games, tournaments, and more.
The welcome bonus is one of the most popular bonus offers and is only extended to new accounts, however, reload bonuses are offered through daily promotions. A welcome bonus typically includes a deposit match up to a certain percent. Bonus funds often have terms and conditions tied to them so it is important to know all the details before signing up for a bonus option.
Can Maine Residents Play Bingo On Their Smartphone?
Our recommended offshore bingo operators host mobile bingo games through web-based applications. These are accessible through your smartphone's browser. You will find all the same bingo types, bonuses and customer support options on the mobile versions as you would the desktop host.
How Old Do You Have To Be To Play Bingo In Maine?
ME state laws dictate that persons must be at least 16 years of age to participate in local bingo games.  Most online bingo sites require players to be at least 18 years of age to register for an account.
Are There Any Restrictions On Playing Bingo Locally In Maine?
Maine implements interesting rules with their domestic bingo games. According to the law, there shall be no bingo game play between the hours of midnight and 7 a.m., on Sundays until after 11 a.m., and on Christmas.
What Is The Penalty For Playing Illegal Bingo Games?
Maine considers breaking bingo gambling laws to be a civil violation. This carries a fine of up to $1,000.
Where Can I Play Bingo Locally In Maine?
Maine has several licensed bingo halls in the state. We've included some of these venues below:
South Portland Bingo Hall – South Portland, ME
Cavalier Bingo Hall – Lewiston, ME
Eagles Bingo – Rumford, ME
Indian Township Bingo – Princeton, ME
Will There Ever Be Domestic Online Bingo?
It does not seem likely that bingo will be included in any new Maine online gambling bills. Lawmakers expect sports betting to be the next issue up for debate, leaving bingo to fall by the wayside.