Maine Online Gambling Laws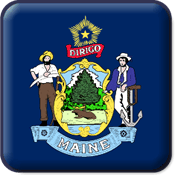 Maine gambling laws have a standard definition of gambling - a person risking something of value on an event or contest of chance that isn't under the person's influence or control. The law specifically defines a contest of chance as one where something is risked or staked, the rules of which involve an element determined by chance. Chance must play a key role in the result of the contest and the element of chance cannot be eliminated through the application of skill.
Poker and casino games are contests of chance under Maine gambling law. The law specifically lists elements that are determined by chance. The listed elements include but are not limited to:
roll of a die or dice
random drawing
shuffle of a deck of cards
generation of any objects including cards, dice, numbers or simulations of any of these
The definition covers the shuffle of a virtual deck of cards as well.
Maine gambling law does not provide penalties for those who indulge in illegal gambling as mere players. However underage gambling is a criminal offense. Maine gambling laws essentially target those who profit or advance from illegal gambling. Advancing gambling activity includes promoting, supporting and financing a gambling activity. Players who profit or advance from an illegal gambling activity can be charged with unlawful gambling.
The law also does not address online casinos accepting players from Maine, or any other type of Maine online gambling that is located outside of the United States' borders. There are multiple USA friendly offshore gambling sites which are legally licensed and regulated within a jurisdiction which has specifically legalized online gambling. It is currently not legal to operate an online gambling site within the state.
Other Maine Gambling Pages
Poker Gambling Laws In Maine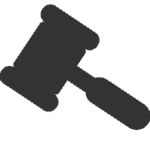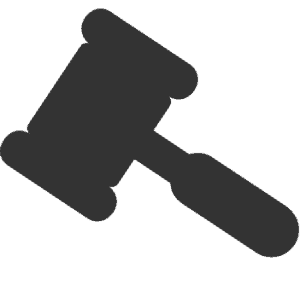 Social poker games are legal as long as no one makes a profit by hosting or providing the game. As long as the host does not charge any sort of fee or rake the pot, a home poker game is legal in Maine. Therefore friendly games not involving money are not a breach of Maine gambling laws.
The law does not specifically mention playing poker online, and there are no laws legalizing it either. It is currently not legal to operate an online poker site within the state of Maine. However, there are a number of legally licensed and regulated online poker sites located outside of the United States which have been serving players from Maine for years. Because they welcome players from Maine, they are often referred to in our guide as Maine online poker sites. There are no state or federal laws prohibiting gameplay at these types of licensed operations.
Maine Gambling Laws Concerning Horse Racing, Lottery, Charitable Gambling, and Bingo
Maine legalized pari-mutuel wagering on horse racing way back in 1950. Harness racing is extremely popular in the state while betting on dog racing is illegal in Maine. It was one of the first states to legalize the lottery. The state lottery was set up in 1974 after the voters in the state voted in favor of establishing a state lottery. In 1985 the state joined New Hampshire and Vermont to launch a multi-state lottery.
Charitable gambling and bingo are legal in Maine. Any person or organization wanting to conduct charitable gambling must obtain a license from the Chief of State Police. There are several legal Maine online bingo sites located and regulated outside of the US.
Maine Gambling Laws Concerning Indian Tribe Compacts
The Maine Indian Claims Act of 1980 was passed to reimburse the Indian tribes for the land that was taken away from them. The money reimbursed to the tribes was kept in a trust specifically created for them. When the Indian Gaming Regulatory Act was passed in 1988, some of the Indian tribes in Maine used the funds held in the trust to set up bingo facilities on their reservations. The State of Maine challenged the legality of such bingo facilities but subsequently withdrew the legal challenge and allowed the facilities to be set up. These bingo facilities set up by Indian tribes on their land are known as high stake bingo facilities.
In 2004 racinos were legalized in the state. In March 2012, the law was amended to allow such facilities to offer table games and slot machines. Many of the licensed gaming facilities in the state offer video poker and video versions of various casino games but none of them offer poker.
Maine Online Gambling Laws
In 2011 the United States Department of Justice declared that online gambling and online poker were outside the scope of the Federal Wire Act. When this announcement was made, the Director of the state lottery initiated some examination on the issue of online poker. To date, there is no bill pending in the legislature seeking to legalize, regulate or prohibit online gambling or online poker.
As things stand today, there is no law in Maine that specifically makes playing online poker, online casinos games, or online sports betting illegal. The existing gambling laws are targeted at the operators of illegal gambling activity. Those who participate in an illegal gambling event as mere players do not face any criminal penalty under Maine gambling laws.
As mentioned above, there are multiple legally licensed and regulated Maine online sports betting sites, casinos, poker rooms and bingo halls that operate outside of the USA. These sites are legally operating within the industry and have been serving USA players, including those from Maine, for years.
Federal Laws Affecting Maine Online Gambling
As of today, there is no Federal law that prohibits United States residents from participating in online gambling. The Unlawful Internet Gambling Enforcement Act of 2006 does not penalize players of online gambling. It does place strict regulatory oversight on how online gambling transactions can be processed. These regulations target gambling site operators and payment processors and do not target players at all.
Maine Online Gambling FAQS
What Are The Consequences Of Illegal Gambling In Maine?
Maine does not charge individual bettors. The state only looks to prosecute the gambling operators for the crimes of simple and aggravated gambling. Most gambling offenses fall into the misdemeanor category and carry penalties of up to $500 in fines and six months in jail.
Does The State Of Maine Allow Social Gambling?
Maine legally allows its citizens to host private games of poker with real-money bets under certain conditions. There must be a bona fide personal relationship between the host and the participants and the host cannot charge an entrance fee or rake the pot or make any profit from the event other than that of his winnings from the game itself.
Does The State Of Maine Allow Charitable Gambling?
The state of Maine does allow for charitable organizations to legally use gambling games as a means to generate income used in a majority of their social programs. Those organizations must obtain a license from the Chief of State Police.
What is Pari-Mutuel Gambling?
Pari-Mutuel gambling was legalized in Maine in 1950. It is the form of betting that is primarily used at horse and dog tracks. Dog racing, however, is still illegal in Maine. In Pari-Mutuel gambling, the bettors technically place bets against each other instead of a house.
Which Forms Of Gambling Are Legal In Maine?
As previously stated, Maine allows certain exceptions in their gambling laws for social, charitable, and native American gambling establishments. There are 2 casinos that host legal real-money gambling available to all citizens of the appropriate age.  In addition to casino games and poker, pari-mutuel wagering is allowed as well as the state lottery.
Has The State Of Maine Ever Considered Online Gambling?
Maine has had the possibility of legalizing online casino and poker gambling since 2011. State lawmakers have yet to draft up any bills. Maine can also legalize sports betting through voter referendum, but some lawmakers have expressed their doubts in getting anything passed any time soon.
Maine Gambling Laws
Players who are interested in reviewing the official laws and statutes in Maine concerning gambling can visit the State of Maine Legislature Website for access to the legislation in its original language and context.
**This site is intended for informational purposes only and is not intended to serve as or substitute for professional legal services. We are not lawyers, nor do we hold any type of legal certification or degree, nor are we trained regarding legal services or interpretation of the law. We are online gambling experts with many years of experience in the gambling industry. If you are seeking professional interpretation of any law or statute, or you are seeking professional legal services or advise, then we recommend you contact a licensed lawyer.