Maine Online Sports Betting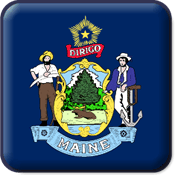 Maine is one of those states in the US that doesn't have any pro sports teams for themselves, hence it is not uncommon for fans to root for the New England teams that play in Massachusetts such as the Patriots, Bruins or the Celtics. There is also one NCAA Division I school in the state that gets some love, mostly in hockey and they are the University of Maine's Black Bears.
While Maine has not made any moves yet to legalize domestic sports betting, licensed offshore sportsbooks present Maine residents with an alternative option for betting that fits into the legal parameters of state law. This guide was designed to provide accurate information on these sportsbooks as well as updates into the domestic online sports betting situation in Maine.
Is Online Sports Betting Legal In Maine?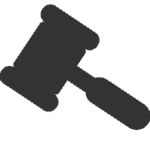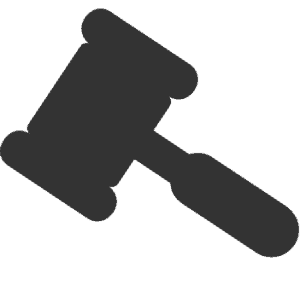 At this time, Maine sports betting is only legal if the wagers are placed through a licensed and regulated offshore sportsbook. Current Maine gambling laws only permit state based para-mutual wagering on horse racing, not sports betting through domestic channels. There is no section of ME gambling law dictating licensed offshore gambling sites as being illegal.
The only other betting alternative currently is to travel to a state that has already legalized and launched state regulated sportsbook gambling, such as Nevada, New Jersey or Mississippi.
Legally Licensed Online Sportsbooks Accepting Maine Players
Here you will find our recommendations for the best sports betting options available to residents of Maine. Each of these sites has the proper regulation and are located outside the US federal jurisdiction.
Other Maine Gambling Pages
What Do Offshore Sportsbooks Have To Offer Bettors In Maine?
Offshore sportsbooks are the only legal option for betting on sports in Maine until new legislation is passed allowing sports betting at domestic casinos. Individuals can legally access offshore sportsbooks to bet on international, national, or regional sports from basketball to cricket and then some. Offshore sportsbooks have a huge selection of sports and betting options.
Sportsbook Bonuses
Sportsbook bonuses are one of the best features of online betting. Bonus options often include free picks or bankroll funds that users can use to place bets. Bonus funds are often tied to wagering requirements so it is important to know the terms and conditions before accepting a sportsbook bonus. Some of the most common sportsbook bonuses are: welcome bonus, reload bonus, and the refer a friend bonus.
Mobile Betting
Yes. Maine residents can use their smartphone or tablet devices to place wagers through web-based application versions of our recommended offshore sportsbooks. These mobile suites host the same betting lines, wagering types, etc.
Live Betting
Live betting is betting on live events as they take place. You can place a live wager on your favorite ME sports team through the licensed and regulated offshore sportsbooks in this guide. There are even betting lines on NCAA teams like the University of Maine. Be sure to check the terms and conditions of each sports category, as there can be different rules.
Sports To Bet On
Maine doesn't have any professional sports or notable college teams but residents are free to wager on regional teams such as the New England Patriots, Boston Celtics, or the Boston Red Socks. Online sportsbooks offer many sports that can be wagered on including:
basketball
baseball
football
soccer
hockey
darts
golf
tennis
boxing / MMA
motorsports
darts
rugby
horse races
esports
and many more
Does Maine Have Any Brick-And-Mortar Sportsbooks?
No. Maine does not allow or host any brick-and-mortar sportsbooks located anywhere in the state at this time. State legislatures are predicting that several sports betting bills will turn up in 2019 but we will have to wait to get all the details.
What Is Scarborough Downs?
Scarborough Downs is the state's largest horse racing track that dates back to 1949. The 500-acre establishment is in Southern Maine and houses multiple facilities including several bars for patrons to watch and bet on the harness races. The Maine State Harness Racing Commission is in charge of regulating horse wagering at both on and off-track facilities.
Where Can Maine Residents Place Wagers On Horse Racing?
Residents have the option of placing wagers at on-track locations via Hollywood Casino in the form of live harness racing every May-November and simulcast racing at Scarborough Downs. There are also multiple off-track locations throughout the state where residents can place a wager.
Has Anyone Ever Been Arrested For Sports Betting In Maine?
Stephen Mardigan, 61, was arrested in May 2018 after a long investigation found him guilty of operating an illegal sports betting ring for over 15 years. He faces charges of illegal gambling, money laundering and filing a false tax return, charges that see him facing up to 28 years and forfeiting 18 different properties. This shows how Maine gambling laws are designed to go after the operators of illegal gambling outfits.