Missouri Online Gambling Laws
Due to lack of legislation authorizing domestic online gambling in MO, Massachusetts online gambling laws are nearly nonexistent. However, by all technicality licensed offshore gambling sites can legally serve MO players.  We explain how within this
online gambling in Missouri
 guide which will also address state gambling laws, federal gambling laws, resources to licensed offshore online MO gambling sites.
Other Missouri Gambling Pages
Missouri Social Gambling Laws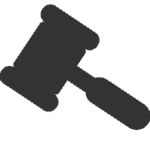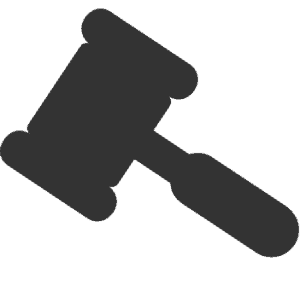 Missouri permits certain forms of gambling like social gambling which is defined as "gambling in private between people with a genuine social relationship". This form of gambling is legal and does not require a state-license to be held.
However, there can be no "house" in social gambling meaning no rake to the game organizer. As long as a home game of poker does not have a "house" and is being played by and between persons with a genuine social relationship, it will be legal in Missouri
Missouri Gambling Laws Concerning Professional Players
Missouri gambling law has a term called "professional player", this term refers to a person who has earned at least twenty percent of his or her yearly income from gambling. This essentially criminalizes pro-poker players and gamblers. Being a professional player is a class D felony crime in Missouri.
The law defines "operation of an illegal gambling activity" in a very broad manner. Possession of a gambling device is a crime and the definition of a gambling device is also very broad and can include chips and cards used in a card game.
Missouri Online Gambling Laws
Missouri gambling law do not contain regulatory provisions for domestic state-licensed online gambling as this gambling form has not received authorization through any passed state legislation. In addition, there is no law in Missouri that specifically prohibits MO players from gambling on licensed offshore online poker, casino, sportsbook, or bingo sites.
However, there are local laws which outlaw domestically based online gambling operations. Because of this, players are advised to restrict their online gambling activities to legally licensed and regulated online gambling sites that welcome players from Missouri, but that are located outside of the USA.
Missouri Riverboat Gambling Laws
Some of the funding for schools in the state came from the state's share of gambling revenue. Voters approved so-called riverboat gambling in 1994. But the boats could not cruise up and down the Missouri and Mississippi Rivers, because of Corps of Engineer regulations. Thus, gambling interests built structures on moats or backwaters close to the rivers. Due to a mistake in the wording of the original bill, games of chance were not allowed until 1998.
By law, gamblers on the boats may not lose more than $500 per visit. Though the law is an effort to stem addiction to gambling, it is a controversial one that gambling advocates would like to see change. Not surprisingly, legalized gambling spawned a number of organizations to combat gambling addiction. With the opening of a boat on the Boonville riverfront in 2002, Missouri had twelve casinos along the Missouri and Mississippi Rivers.
Missouri subsequently amended the 1992 law legalizing riverboats, leaving it up to the individual cities where the boats were located to decide if the boats cruised or remained dockside. Currently, all the boats located on the Missouri River must remain dockside, mostly because of navigational problems.
Missouri Lottery Gambling Laws
A state-sponsored lottery also became an aspect of Missouri's gambling industry. The ban on the Missouri state lottery was lifted in 1984 after an overwhelming number of voters voted to remove the prohibition on the state lottery. The first ticket was sold in 1986. A year later, Missouri joined the Multi-State Lottery Association.
Missouri Charitable Gambling Laws
Charitable gambling is permitted in Missouri. In 1980, the state legalized bingo making it the first legalized form of gambling in the state. Other games legal for charitable gambling purposes include merchandise coin boards, pull tabs and other no charge promotional events. Casinos in the state cannot offer bingo as only qualified licensed charitable, religious, veteran, fraternal and service organizations can conduct charitable gambling.
Efforts To Legalize Online Gambling In Missouri
There is no bill on the table for legal domestic internet poker or internet gambling pending in the Missouri legislature. However, some of the casinos in the state are pushing the government to pass legislation to regulate online gambling. A new online gambling bill may be introduced in the 2019 legislative session due to these pressures.
However, MO has had the opportunity to authorize online casino and poker gambling since 2011 when the Doj revisited the Federal Wire Act. The state has clearly dragged its feet in terms of expanded gambling opportunities.
Missouri Gambling Laws
Those who are interested in reviewing the official documents that represent the Missouri state laws and statutes can visit the State of Missouri Website where they will find digital copies of all of the official documents in their original language and context.
Missouri Online Gambling Laws FAQS
What Are The Consequences Of Illegal Gambling In Missouri?
Illegal gambling in Missouri is a misdemeanor offense.  There are five official classes of misdemeanors in Missouri. They are prescribed by the letters A, B, C, and D and there is one misdemeanor that remains unclassified. These are punishable by varying levels of fines and jail time or both. Some punishments can reach into felonies if a given resident is considered to be a "professional player".
What Forms Of Gambling Are Legal In Missouri?
Missouri has a host of land-based casinos in the state along with the allowance of poker gambling, and pari-mutuel racetracks. The state also allows certain forms of social gambling, charitable gambling like bingo, riverboat gambling, and has had a state-based lottery since 1986.
What Is Pari-Mutuel Gambling?
Pari-mutuel gambling is the primary form of gambling conducted at racetracks. Each bettor would choose from a menu of betting options and based on their predictions, enter their bets into a communal pot. The Missouri Horse Racing Commission provides any horse race betting event takes a small fee from the pot for operation costs. In pari-mutuel gambling, the participants aren't betting against the house like in a traditional gambling establishment - instead, they are gambling directly against the other bettors.
What Is Social Gambling?
The term "social gambling" refers to a common exception made by most states to their gambling laws. This allows the private citizen to conduct private gambling games within their residence as long as the games meet certain criteria. There can be no "house" meaning there can be no organization or people on how to make money off of the playing of the games. The host of the game can make no profit other than that of his winnings in the game and there has to be a bona fide personal relationship between all of the players involved.
What is Charitable Gambling?
Charitable gambling is another exception that is commonly made to state-based gambling laws. This exception is for charitable organizations to use gambling games like bingo and pull tabs to generate income for their social programs.
Official Missouri State Gambling Laws & Statutes
Those who are interested in reviewing the official documents that represent the Missouri state laws and statutes can visit the State of Missouri Website where you will find digital copies of all of the official documents in their original language and context.
**This site is not intended to provide legal services, advice, or professional interpretation of the law. If you are seeking those types of services, we recommend that you contact an attorney. We are not lawyers, we do not hold any type of law degree or certification, and we are not qualified to provide any type of legal services. We are online gambling professionals and are not professionally trained in legal matters.