Missouri licenses various riverboat and land-based casinos to offer poker gambling but in limited forms. Poker games must be approved by the Missouri Gaming Commission to be considered legal, like Omaha Hold 'Em, Pineapple, Texas Hold'em, and Five Card Stud.
However, the state offers no domestic state-licensed online poker gambling platforms. Nonetheless, it is legal for MO players to play poker online through licensed offshore online poker rooms.
This guide will cover domestic poker options, the legality of licensed offshore MO online poker sites, resources to find these licensed offshore platforms, as well as, features, game variations, tournaments, and bonuses to be found online at licensed offshore poker sites.
Are Online Poker Sites Legal In Missouri?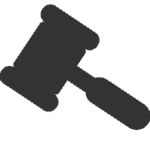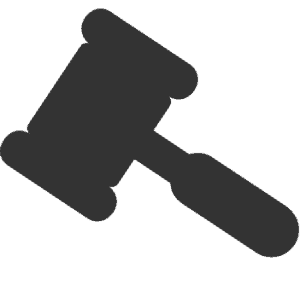 It is considered completely legal for MO players to play online poker at licensed offshore online platforms in the eyes of the state and Federal government as these platforms are not formally criminalized in writing. No gambling laws in Missouri prohibit residents from accessing licensed offshore poker sites thus allowing their service.
However, the state does forbid domestically based poker gambling sites as these have yet to be authorized by the state legislature. The state has had the opportunity to legalize online poker gambling since 2011 when the Federal Wire Act was reinterpreted by a DOJ formal inquisition to only prohibit domestic sports gambling offers. This decision in 2011 moved many states to introduce legal domestic online poker legislation but MO has yet to act on this.
Legally Licensed Online Poker Sites Accepting Missouri Players
The licensed offshore online Missouri poker sites in the table below are confirmed to hold current licensing overseas and comply with international regulatory standards. These platforms offer the widest selection in poker game variations, features, bonuses, and perks like tournament play and much more.
Other Missouri Gambling Pages
Land-Based MO Poker Rooms
Below is a list of some of MO's land-based establishments hosting live poker games:
Ameristar Casino Kansas City - Kansas City, MO
Ameristar Casino St. Charles - St. Charles, MO
Harrah's North Kansas City - Kansas City, MO
Hollywood Casino St. Louis - Maryland Heights, MO
Isle Casino Cape Girardeau - Cape Girardeau, MO
Lumiere Place Casino - St. Louis, MO
What Games Can I Play At Missouri Online Poker Rooms?
While domestic physical MO poker games are limited to Bad Beat Progressive, Crazy Pineapple, Five Card Draw, Five Card Stud, KC Lo-Ball, Omaha Hold 'Em, Pineapple, Seven Card Stud, and Texas Hold 'Em poker variations licensed offshore online poker platforms offer more variety.
Licensed offshore online poker sites can offer poker games like Texas Hold Em, Omaha, Americana, 32 Card Stud, Video Poker, Carribean Stud, Tri Card Poker, Pai Gow, Stud Poker, and much more with variations like double bonus, double double jackpot, and more. Each available poker games has options for low, medium, and high stakes and players can even enjoy these versions of poker in tournament or single game format.
With numerous features and perks to really customize a poker experience, online poker players receive the most experience due to playing against a multitude of global poker players. Therefore, honing their skills at more than 10 times the rate that they could with brick-and-mortar poker games.
What Online Poker Tournaments Can I Play In?
There are endless amounts of tournaments available on licensed offshore online MO poker rooms, each with their own little differences. "Freeroll" tournaments have no entry requirement and allow MO players to play for free. "Sit-N-Go" tournaments are specialized for people on-the-go and finish off rather quickly.
Other available tournament styles exist and change per online poker brand used. Prizes are hefty and some online winners can qualify for live in-person poker tournaments. MO players looking for tournaments can also find some on licensed offshore MO online casinos, and MO online bingo halls.
Can I Play For Free At Online Poker Sites?
Free play is a widely available feature on nearly every one of the recommended licensed offshore online poker sites we mention here. When MO players sign into their account online or through their mobile device, they will be given the option to choose between "Free Play" (sometimes labeled Instant Play) and "Real Play" (sometimes label Real Money).
Free Play poker games work through using real online poker games offered on the site, playing against other real players with virtualized play currency instead of a player's own real money. This allows inexperienced players to get to know how to play the game on a computer and get accustomed to the web interface, as well as, practice new strategies.
Are There Online Poker Bonuses For Missouri Players?
Various bonuses are available through licensed offshore online poker sites like Welcome Bonuses and "No-Deposit" bonuses, the former being an industry staple while the latter a rare perk. Welcome Bonuses act as match deposit bonuses rewarding players for funding their account with additional gambling money. No deposit bonuses allow players to play for free on bonus chips at no risk to the player's true funds.
The other bonus most commonly offered in the industry are free chips, game-specific bonuses, tournament bonuses, mobile user exclusive bonuses, cryptocurrency deposit bonuses, poker bonuses, and much more. However, all bonuses come with attached conditions which must be fulfilled before balance withdrawal.
Can I Play Real Money Poker Games From My Mobile Phone?
MO players can enjoy poker gambling directly on their preferred mobile device either through web apps using HTML5 or specialized downloadable poker apps. Web app online poker play has made it easier to play poker on mobile by utilizing a device's native browser.
The HTML5 code used runs the game as a web app attaching poker games directly to a URL. However, brands without HTML5 will require MO players to utilize apps to host mobile poker games. These are far and few in between but still there are some brands who have yet to cross over into HTML5 use.
What Are the Banking Options?
As a result of US federal regulations on banks by the UIGEA, US players need to use alternative banking methods to pay for gambling services. The UIGEA effectively prevents banks from processing gambling-related transactions which mean major credit and debit cards attached to banks are nearly useless on licensed offshore online poker sites. However, licensed offshore online poker platforms have found a way to circumvent the UIGEA by accepting other payment options like gift cards, cryptocurrency, and money wire transfers.
Withdrawals are also affected by the UIGEA. therefore, these sites offer these available withdrawal methods: cryptocurrency, money wire transfer, or check by mail or courier. Each method has associated fees and transaction processing times (as well as, delivery times for withdrawals).