Missouri Online Sports Betting
Kansas City straddles the border between Kansas and Missouri and even shares a few of their major sports teams that are located outside of the city. While there are currently no domestic state-licensed sports gambling options, the state has introduced a domestic sports betting bill which could change the state's brick and mortar gambling options to include sports wagering.
However, the bill has yet to pass during the 2018 legislative session and will more than likely need to be reintroduced in 2019. Therefore, MO bettors cannot utilize domestic sports wagering options but can legally bet through licensed offshore online sportsbooks in the meantime. This guide will inform state residents of available and legal licensed offshore online MO sports betting sites, features, and available sports to wager on, as well as, domestic sports gambling laws.
Is Online Sports Betting Legal In Missouri?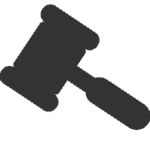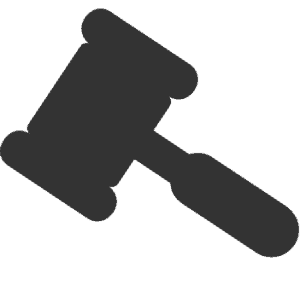 Yes. Licensed offshore online sports gambling is considered legal in the eyes of the law as there are no federal or Missouri gambling laws which forbid the use of licensed offshore gambling sites. In most cases, domestic gambling laws are directed towards the operator and not the player. This is the case in Missouri gambling laws which forbid the operation of domestically-based unauthorized and unlicensed sports betting websites.
In 2011, the Federal Wire Act's prohibitions were formally reduced to only forbid domestic online sports wagering, however, with PASPA retracted in 2018, the Wire Act's new prohibitive scope only forbids interstate wagering.
Legally Licensed Online Sportsbooks Accepting Missouri Players
Below is a list of legally regulated licensed offshore sportsbooks available to use by residents of Missouri. Our inspectors made sure these sportsbooks are safe, reliable, and legal for MO bettors to use. Not only that, our recommendations offer competitive odds, large betting lines, and lucrative bonuses.
Other Missouri Gambling Pages
Are There Any Domestic Sportsbooks In Missouri?
At this time, there is no passed domestic sports gambling legislation. However, there is a drafted sports betting bill which has made it to the desk of state legislatures, but nothing has been passed or agreed upon in terms of domestic sports betting as of the 2018 legislative period. Nonetheless, many residents and state representatives believe that there will be another sports betting bill introduced in the near future or at least, coming legislative session.
What Sports Can I Bet On At Missouri Online Sports Betting Sites?
Licensed offshore online MO sportsbooks always have a few surprises up their sleeves: these sportsbooks often offer diverse international betting lines, political betting options, entertainment betting, eSports, niche sports, and much more. Major US sporting organizations like the NFL, MLB, NHL, NFL, WNBA, NBA, and MLS are all available to wager on along with their major events.
MO bettors can even find betting lines for exotic sports and international teams, leagues, games, and events. Options can include money lines for rugby in Australia, New Zealand, and South Africa, triathlons, biathlons and marathons in Europe, as well as, America and many more sports bettors probably never thought would be available to wager on.
Are There Online Sportsbook Bonuses For Missouri Players?
There are several sports gambling bonuses that have been made available for Missouri players through licensed offshore online sportsbooks. Specific bonuses may be different at each brand recommended here and vary based on different betting strategies or deposit styles so we always recommend bettors review each one available before making a decision on which to redeem.
Popular bonus options include Welcome bonuses, Reload bonuses, Refer a Friend bonus, live betting bonuses, mobile user exclusive bonuses, risk-free bets and various other bonus options depending on what site is used. Bonuses often come with attached conditions which must be fulfilled before withdrawing.
Can I Bet On Sports From My Mobile Phone?
HTML5 has made all the legally regulated and licensed offshore sportsbooks recommended here totally accessible from any mobile phone or tablet. Simply navigate your mobile browser to the sportsbook of your choice and sign in as you would on any computer and voila! The sportsbook appears will all of its betting lines, options, and features made available to wherever mobile bettors can receive a signal and internet connection. Mobile betting is also available with other licensed offshore MO online casinos, MO online poker, and MO online bingo sites.
Are There Live-Betting Options?
Of course, live betting is becoming a staple of licensed offshore online sports betting websites and for good reason. Bettors love using the live-betting options to hedge their bets when game-changing moments shift the dynamic of the game they thought they predicted. Now, if there's an injury on the field for the team bettors originally placed their bet for, they can find a whole host of live bets to make in order to hedge their potential losses. Live bets are also great for earning additional winnings.
What Are The Available Online Banking Options?
The banking options vary widely between the brands. Some brands have many options while others only have a few. That's why banking options should be a primary concern for players. The most popular banking options and the ones used by the recommended sites above are:
Bitcoin, Bitcoin Cash, and other cryptocurrencies
Preloaded Gift Cards
Money Wires
Cashiers Cheque
Licensed offshore online sportsbooks must accept these options because traditional payment methods like Visa, Mastercard, and Amex are typically declined by banks due to Federal banking regulations in place by the UIGEA.
Sports Teams To Bet On In Missouri
Missouri shares a plethora of amazing sports teams with neighboring Kansas. MO bettors will find these local sports teams on licensed offshore online sportsbooks:
Kansas City Chiefs – NFL
Kansas City Royals – MLB
St. Louis Blues - NHL
St. Louis Cardinals – MLB
University of Missouri – NCAA Division I
Missouri State University – NCAA Division I
Saint Louis University – NCAA Division I
Southeastern Missouri State University – NCAA Division I
University of Missouri-Kansas City – NCAA Division I