New Hampshire Online Sports Betting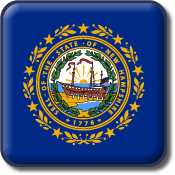 New Hampshire is currently waiting to launch domestic state-licensed sports betting options, however, until then NH residents can legally access online sports wagering through licensed and regulated offshore sportsbooks without fear of prosecution from local authorities.
We created this page as a guide for those looking for legally licensed offshore online sportsbooks that accept New Hampshire residents. Within this page, we will discuss the legalities of licensed offshore online NH sportsbooks, as well as, neighboring domestic options for sports wagering.
Is Online Sports Betting Legal In New Hampshire?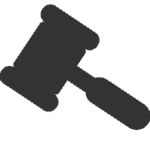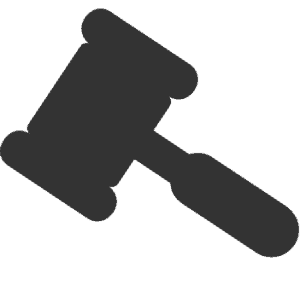 Absolutely. There are no federal or New Hampshire gambling laws that forbid domestic access to licensed offshore online sportsbooks. In 2019 the state passed into law sports betting legislation to allow online and in-person sports wagers. The services have not launched yet but state officials are currently weighing their options for providers and hope to launch their domestic sports betting services in early 2020.
Legally Licensed Online Sportsbooks Accepting New Hampshire Players
We share available licensed offshore online sports gambling sites accepting NH residents within our list below. These sportsbook brands are all licensed and have current compliance certifications, as well as, exceed fair play standards. Aside from this these sites boast strong security features, immediate customer support, competitive odds, and a wide range of betting options.
Other New Hampshire Gambling Pages
What Sports Can I Bet On At New Hampshire Online Sports Betting Sites?
While there are currently no domestic online sportsbook options, licensed offshore online sportsbooks typically offer NFL, NBA, MLB, NHL, and MLS betting lines, along with other major and minor sports organizations and events in North America and around the world.
NH bettors will also notice the variety of betting options outside of globally common sports lines, like the prop bets which allow bettors to wager on obscure things that they might not have imagined. Another available wagering can be for international leagues or niche sports.
Are There Online Sportsbook Bonuses For New Hampshire Players?
Sportsbook bonuses can be found through licensed offshore online sportsbooks. These bonuses help keep the online gambling market thriving by offering bettors incentives to bet online. One bonus promotion commonly found is the Welcome Bonus which has become an industry standard and is offered by all the reputable licensed offshore online sportsbooks.
Welcome bonuses work by matching a particular percentage of a player's initial deposit into their online sports betting account with free bonus funds. Other sportsbook specific bonuses and promotions include risk-free bets and exclusive bonuses for live betting and mobile users, availability of these promotions depend on the site used.
Can I Bet On Sports From My Mobile Phone?
All of the licensed offshore New Hampshire online sportsbooks we have included in this guide use responsive HTML5 web designs to make their betting options available on virtually all mobile devices on the market.
Whether bettors have an Android, iPhone, or Windows-based phone they will have complete access to available spreads and their account settings from anywhere they can find a signal. Licensed offshore NH online casinos, NH online poker, and NH online bingo sites can also be played on mobile devices.
Are There Live-Betting Options Online?
There are live-betting options readily available at all the licensed offshore New Hampshire online sportsbooks that have been included in this guide. Live betting options are one of the newest additions to the licensed offshore online sports gambling community and is one of the most exciting.
Live bets allow wagers to occur during a game. Sports gamblers have been noted to use live-betting options to hedge their bets in case of a game-changing injury or to add to their winnings when things are going their way.
What Funding and Banking Options Are Available Online?
Banking options vary based on a multitude of banking relationships. Depending on the licensed offshore online sportsbook used, NH bettors will see a list of options they can use to make a deposit and withdraw with. However, most of these methods will use alternative payments due to traditional major cards being automatically declined by banks due to the UIGEA.
Most licensed offshore online sportsbooks which service the US will offer Visa, MasterCard, and Bitcoin banking options. However, Visa and Mastercard deposits are usually unsuccessful due to banking regulations in place due to the UIGEA leading these sites to offer deposit acceptance with preloaded gift cards, money transfers, and cryptocurrency.
The most convenient option for withdrawal is either check by mail or courier, money transfer, or cryptocurrency - each has their own processing times and fees associated.
Sports Teams To Bet On In New Hampshire
There are no major sports franchises in NH but there is a great following with its collegiate sports like:
Dartmouth College – NCAA Division I
University of New Hampshire – NCAA Division 1