North Dakota Online Bingo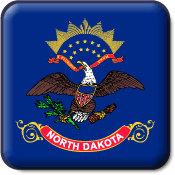 North Dakota offers residents and visitors domestic bingo gambling from either charitable organizations licensed and permitted by the state or through tribal-run casinos with bingo capabilities. The state does not offer any domestic online bingo gambling options.
However, players can legally access online bingo games through licensed offshore online bingo sites. This page specifically details information on the legality of licensed online North Dakota bingo sites, the games to be found on these sites, and domestic laws regarding bingo games.
Is It Legal To Play Bingo Online In North Dakota?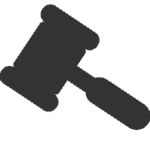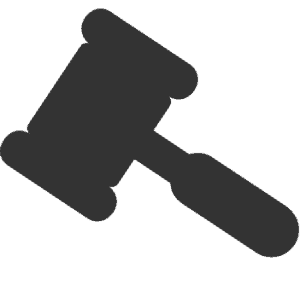 Yes it is. There are no ND state laws which restrict state residents from playing bingo online through licensed offshore gambling sites, meaning it is not prohibited to use and the federal government is in agreeance.
Licensed offshore online bingo sites provide ND players with a primary option for legal online bingo gambling during a time where there are no state-licensed and regulated domestic online bingo offers.
Best Online Bingo Sites For ND Residents
Our team of online bingo analysts has compiled a list of multiple licensed offshore online bingo brands which happily accept ND players. Aside from their high-level security measures, robust game selection, bonuses, and features these brands boast credible licenses from respected international governments and exceed regulatory standards.
Other North Dakota Gambling Pages
Brick-And-Mortar Locations Offering Bingo In North Dakota
ND bingo venues tend to be run by tribal-owned casinos or nonprofit organizations like educational, fraternal, veteran, religious, civic and service, public safety, or public-spirited organizations. The following are where ND players can find local bingo games:
Spirit Lake Casino & Resort - St. Michael, ND
Big Top Bingo – Fargo, ND
Bingorama – Minot, ND
Dickinson Charities Bingo – Dickinson, ND
Burnside Bingo – Sioux Falls, ND
Sky Dancer Resort And Casino – Belcourt, ND
Dakota Skies Bingo – Bismarck, ND
Lucky's 13 Pub – Fargo, ND
M & J Brand Saloon – West Fargo, ND
What Types Of Bingo Games Are Available Through Online Gambling Sites?
Licensed offshore online bingo gambling sites host several bingo varieties for players to take advantage of. For example, players can find 30-, 75-, 80- and 90-Ball Bingo games. They can also find bingo games with progressive jackpots - that's a whole lot of money. Online bingo games can vary in theme, prize level, and gameplay, some even offer bonus rounds, allowing for hours of fun. Player's will find these games on the above-recommended brands:
European Bingo
Go-Go Bingo
Pesca Bingo
Tribo Bingo
Bingo Goal
Bingo Ribeirinhos
Amazonia Bingo
And More…
How Does Online Bingo Work?
In licensed offshore online bingo games, players can purchase as many cards as they'd like. Keep in mind, the more cards they have, the faster and greater chance they have at winning bingo. Licensed offshore online bingo sites offer automatic daubers to assist players with marking each and every one of their cards accurately, which can help when players have 8+ cards.
Those looking to chat can use licensed offshore bingo site's chat games - these allow players to connect, providing a communal feel. Within these bingo chat games, a real chat host moderates the games while another host will call out the numbers (automatic daubers are still applicable to virtual cards).
Another interesting feature with licensed offshore online bingo games is the perks like extra balls, bonus rounds where the prize levels increase, and even a progressive jackpot. Progressive jackpots involve players from all over the world contributing to the same jackpot level with each turn. Once a player, or multiple players, win, the jackpot is set back to zero and the game starts over.
Are There Any Bingo Bonuses Available?
In most cases, licensed offshore online bingo sites friendly to ND players offer promotions like guaranteed jackpot games, penny-games, penny-cards, free cards, mobile bonuses, and more. Bonuses change often with licensed offshore bingo sites, so we recommend players check the Bonus/Promotions page frequently to stay in-the-know of what promotions are available.
Bonuses often come with terms which require players to meet certain conditions before being eligible for a withdrawal.
North Dakota Online Bingo FAQs
Is There Free Play Mode With Online Bingo Sites?
Yes, most licensed offshore online bingo sites allow players to sample bingo games using free play mode. This allows players to get accustomed to the online format and specific game they've chosen without risking any of their own funds. Free play is a great way to build a strategy. Players can also find free play options with other popular online gambling services including licensed offshore ND online casino and ND online poker sites.
Are Online Bingo Games Fair?
Licensed offshore bingo sites incorporate RNG (random number generator) technology into their games to provide authentic results. RNG works by using mathematical algorithms to create shuffled bingo drawings. In addition, RNG technology cannot be tampered with because of routine RNG technology audits are done by 3rd party agencies hired by industry regulators to ensure compliance.
What Is The Legal Gambling Age For Offshore Bingo Sites?
Most licensed offshore bingo gambling sites enforce a minimum gambling age of 18, certain brands may lift that age minimum to 21. Usually, sites will put their minimum age requirement one a FAQs page or at the bottom of their site, nonetheless, upon signing up the date of birth entered will determine the player's eligibility.
This should not be falsified as the site will verify players ages upon withdrawal and suspend or deactivate accounts if not given, or shown to be gambling underage - respectively.