North Dakota Online Gambling Laws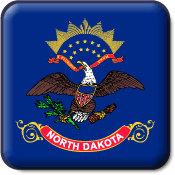 Understanding North Dakota online gambling laws and how they apply can make all the difference when gamlbing online. North Dakota currently offers no domestic online gambling opportunities. However, ND residents can legally use licensed offshore online gambling sites to fulfill their needs.
This guide was created specifically for North Dakotans and has information on the various state gambling laws and discusses the legality of licensed offshore online gambling platforms.
Other North Dakota Gambling Pages
North Dakota Gambling Laws Defined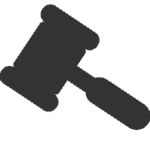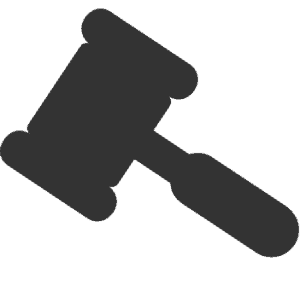 North Dakota gambling law has one of the broadest definitions of gambling that you can find in the entire United States. The law, known as 12.1-28, defines gambling as "the risking of credit, money, deposit or anything of value for gain contingent either wholly or partially, upon lot, chance, the operation of a gambling apparatus, which the person taking the risk has no control."
An event can include elections or sporting events and a gambling apparatus can basically be any machine that facilitates any type of gambling. A gambling house is any type of structure where gambling takes place. This facility can be a stationary brick-and-mortar gaming house or even a mobile unit. It seems up to current legislative interpretation.
What Types Of Gambling Are Legally Offered In ND?
The state's gambling laws permit gambling in authorized locations only. Currently, those are tribal-owned brick and mortar casinos, poker rooms within those venues, bingo halls within tribal casinos or hosted by a charitable organization, active racing tracks, off-the-track satellite betting facilities, and lottery gambling.
Casino venues include advanced casino games like slots, baccarat, blackjack, roulette, craps, video poker, and traditional poker. Sports betting has not been authorized in the state via legislation as of yet and thus illegal conduct, manage or participate in.
Penalties For Gambling Violations In North Dakota
Residents are committing Class A misdemeanor if they sell or play in unauthorized lotteries or participate in illegal gambling on private premises where the wagers exceed $500. It becomes a felony when someone engages in hosting illegal gambling. This is the case with most gambling laws where they are mainly targeted at the businesses or business-owners, not the individual players.
North Dakota Gambling Laws Concerning Online Gambling
It is technically possible for North Dakota to offer domestic state-licensed online casino, poker, and sports gambling. A federal law known as the Federal Wire Act once barred domestic operation of these via incorrect biased interpretation of the law in 2001.
Then, in 2011, the US Department of Justice passed down a Formal Opinion correcting their previous opinion. This new opinion released online poker and casino gambling from its prohibitions thus freeing up states to pass legislation introducing state-regulated and licensed online casino and poker gambling.
However, North Dakota has yet to act on this opportunity. In addition, North Dakota does not have any defined prohibitions against the use of licensed offshore gambling sites and as far as the federal laws go, there is nothing written about a licensed offshore site being illegal. These two factors allow licensed offshore online gambling sites to serve ND players.
Are Daily Fantasy Sports (DFS) Legal In North Dakota?
Daily Fantasy Sports is considered illegal in North Dakota. In 2015, Attorney General Wayne Stenehjem made a statement regarding DFS. He said how DFS would be considered legal if it were a game of skill. The game of chance vs. game of skill debate is one of the oldest in the gambling legalization argument. State lawmakers have yet to make any definitive characterization of DFS, but it seems that is more considered a game of chance since it hasn't been legalized yet.
Big-name operators like FanDuel and DraftKings have essentially pulled out of the state. If there is any word of lawmakers warming up to the idea of DFS they will likely come back. However, DFS operators may be in danger now that sports betting is not federally banned and ND has the opportunity to legalize, license, and regulate domestic sports gambling operations.
Land Based Casino Gambling Laws In North Dakota
When the Indian Gaming Regulatory Act was passed by Congress in 1989, ND began negotiating with the Indian tribes in the state to set up casinos on Indian reservations. The first compact was signed in 1992 and the Spirit Lake tribe opened a small casino in St. Michael in the same year, making it the first of what would be many tribal-owned casinos in the state. Today, there are more than 5 casinos throughout the state that offer multiple casino games and poker options for residents.
Potential Future Changes To Gambling Laws In North Dakota
Since North Dakota's current domestic gambling market mostly hinges on the state-tribal gaming compacts, any changes in gambling legislation would need to appease both parties. As previously mentioned, the state could one day introduce domestic state-licensed online casino and poker gambling via legislation. This legislation could allow for commercial operations of domestic online gambling sites and/or those domestic gambling platforms hosted by tribal-run casinos. This possibility will take a lot of negotiating between both state lawmakers and tribal representatives.
Many states are pushing to bring in legal sports betting since PASPA, the federal ban on sports wagering is repealed. Many of those states are considering domestic online sports wagering platforms. However, for either of these options to be considered in North Dakota, the state must first face an uphill battle in terms of delegating amongst the various native tribes and the state.
North Dakota Gambling Laws FAQs
Are There Any Punishments For Violating Gambling Laws In North Dakota?
Yes. Anyone found in violation of ND's gambling laws (i.e. running an illegal gambling operation) faces fines and imprisonment. Most violations would be considered a misdemeanor, meaning fines, but harsher felonies would merit jail time. The severity of punishment is attached to the activity ND gamblers were caught participating in illegally.
Is Social Gambling Legal In North Dakota?
Social gambling is legal for ND residents to participate in. However, keep in mind ND gambling laws state that it is a Class A misdemeanor to "engage in gambling on private premises where the total amount wagered by an individual player exceeds $500 per individual hand, game or event." Therefore, never pass this $500 threshold as it can easily tiptoe a legal game into an illegal event.
What Forms Of Gambling Are Legal In North Dakota?
North Dakotans can legally participate in domestic land-based casino gambling, land-based poker, land-based bingo games, lotteries, and horse race betting. Online gambling is not offered domestically only through licensed offshore gambling sites.
What Is The Legal Gambling Age In North Dakota?
The legal gambling age in North Dakota for domestic casino, poker, and parimutuel gambling is 21-years-old. ND residents at least 18 years old can legally participate in bingo games and purchase lotteries.
Official North Dakota Gambling Laws and Statutes
Residents and visitors to North Dakota who are interested in reviewing the gambling laws and statutes of the state can access them directly at the North Dakota Legislature Website. They will be found in their entirety and original context.
**This site is intended for informational purposes only and is not intended to serve as or replace professional legal services. If you are seeking any type of legal services, including advice or professional interpretation of any law or statute, we recommend that you contact an attorney. We are not lawyers and we do not claim to provide any type of legal services.