North Dakota Online Poker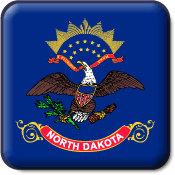 North Dakota offers poker gambling opportunities within tribal-owned casinos. The state has not yet passed legislation to license its own domestic poker venues, physical or online.
However, ND players looking to enjoy poker online can do so through licensed offshore online poker rooms. These sites offer sophisticated features that transform the gaming experience for even the most seasoned players, presenting a unique spin on a classic game. This page focuses on how licensed offshore online ND poker sites work and the gambling laws surrounding domestic poker and online poker.
Can I Legally Play Poker Online In North Dakota?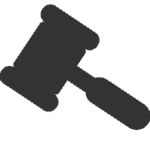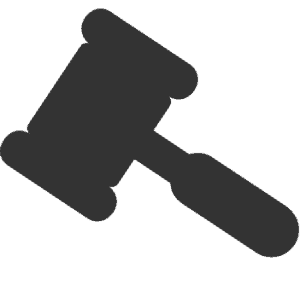 Yes you can. Licensed offshore online poker platforms are not explicitly outlawed by federal law or by any ND gambling law. However, while there are no state-licensed online poker sites authorized as of yet, operating an unlicensed online poker site within the state is considered illegal.
ND has had the ability to vote in and launch domestic online poker options since 2011 after the DOJ revisited their interpretation of the Federal Wire Act's prohibitions. The state has yet to act on this opportunity.
Best Places To Play Online Poker In North Dakota
Our team of online poker experts has found top-rated licensed offshore poker sites available to ND residents. Each these sites have been vetted for the presence of proper licensing and regulation offshore. We also check to see how strong the security protocols are, how reliable the customer service and what additional poker gambling features are available for users.
Other North Dakota Gambling Pages
How Does Legal Offshore Poker Work In North Dakota?
Licensed offshore online poker sites can legally offer services to North Dakota residents. Some of these sites use proprietary software built exclusively for online poker players to create an immersible poker room environment. Other brands may support their poker gambling games through Flash instant play options so no download is required.
Once ND players successfully register, they will have access to a wide selection of poker games. Players can make a deposit for their online bankroll, select their preferred poker game, and begin playing. Players will often be redirected to a separate game lobby where they can chat with other players and view the activity levels at various tables.
What Games Are Available At Licensed Online Poker Sites?
Online poker game types ND players will encounter can vary by brand. Some sites have put more into their poker software than others, which translates to the number and types of games available. More than likely there will always be Texas Hold 'Em. Other popular poker game variants include Omaha, Stud Poker and Five-Card Draw, as well as, more exotic games such as HORSE, Tri Card Poker, Pai Gow, or Caribbean Stud.
Are There Poker Tournaments At Offshore Poker Sites?
Yes, online poker tournaments are part of what keeps licensed offshore online poker rooms fresh. These tournament-style games often rotate game variations and sometimes qualify winners for in-person poker tournaments. All ND players need to do is find a tournament game they prefer, pay the buy-in, and their seat is registered.
Monthly, weekly, and daily tournaments are available, ensuring round-the-clock action. Many of the promotions ND players will find at our recommended poker rooms tie around special tournament offers. Online tournaments are also available for the following related licensed offshore online gambling services like ND online casinos, and ND online bingo halls.
What Prizes Come With Offshore Poker Tournaments?
Licensed offshore poker tournaments often offer a range of prizes, oftentimes, with a coveted jackpot. However, as mentioned above there are interesting prizes which can catapult players to the next level: seats to live poker events, such as the WSOP in Las Vegas, or a host of other prestigious poker events.
Chris Moneymaker was the first person to win the WSOP having gained entrance by winning a seat through a qualifier offered at a licensed offshore online poker site. He then ended up winning his seat in the WSOP and then took the WSOP title.
Where Can I Play Poker In North Dakota?
ND players looking for land-based poker gambling options can enjoy poker rooms hosted at tribal-owned casinos in the state. The following casinos provide poker gambling:
Sky Dancer Casino & Resort - Belcourt, ND
Spirit Lake Casino & Resort - St. Michael, ND
4 Bears Casino & Lodge -  New Town, ND
Dakota Magic Casino & Hotel - Hankinson, ND
How Are Licensed Offshore Poker Sites Different Than Land-Based Casino Poker?
The primary differences between licensed offshore and brick-and-mortar poker come down to the game features themselves. With licensed offshore poker sites, players are able to track their opponent's activity to keep an eye on rival competitors. It also helps to track their moves so they can potentially gauge their strategy or decision-making in certain situations.
Other features exclusively offered through licensed offshore online poker sites include being able to view your own hand history, being able to supplement your bankroll with bonus offers and promotions, and playing multiple hands at once.
Multi-hand and multi-table gameplay is perhaps the most alluring part of the online poker platform to many players.  This increases a player's chances of winning and creates a faster rate of play. In addition to multi-hand features, players can set the speed of the gameplay to maximize their time if getting in as many hands as possible is important to them.
Novice players may not take advantage of this feature, but for seasoned poker players looking to make the most of their money, this creates an interesting scenario. Domestic poker rooms do not offer these features in the slightest, no bonuses, no multiple hands, no hand history, and no tracker.
Are There Poker Bonuses Available?
ND residents can claim multiple bonuses from licensed offshore online poker sites. Most commonly found bonuses will be some type of match bonus in either form of a Welcome Bonus, Reload Bonus, or Cryptocurrency Deposit Bonus - these bonuses provide additional funds to players for depositing online. Other bonuses to be found can be seasonal, weekly, daily, specific for tournaments, or offer free chips.
Poker specific bonuses are different though than other game type bonuses, these are disbursed incrementally, meaning players will need to play more hands in order to obtain their full bonus prize which is often heftier than other bonus types. For example, full bonus amounts could be $1,000 but poker players may not receive that full $1,000 right away. Instead, it will be disbursed in small increments the more the player plays.
ND players can claim bonuses by entering the appropriate promo code when applicable. These codes can be found on the site's Promotions page along with the specific terms and conditions for each bonus, which must be fulfilled before withdrawing.
North Dakota Online Poker FAQs
Can I Play Poker On My Mobile Device?
Of course, mobile poker suites are available for all of the offshore poker sites you see listed on this page. Through responsive design, some brands are able to turn mobile devices (tablets or phones) into miniature poker rooms by directly translating a desktop site onto a mobile web browser - no download required.
Other brands who use poker software may need players to download a poker app to enjoy mobile poker gambling. However, these apps take up little to no storage space.
How Do I Know If The Poker Site Is Fair?
Licensed offshore poker sites incorporate Random Number Generator (RNG) technology into their platform's games to ensure totally authentic and random outcomes. RNG technology works using mathematical algorithms to pull out randomized card drawings on each hand or slot game.
This kind of technology is frequently inspected by a 3rd party agency tied to the online gambling industry to ensure fairness, good business practices, and regulatory compliance.
Can I Use My Credit/Debit Card To Fund My Account?
Not necessarily, due to banking regulations in place by the UIGEA banks cannot knowingly process gambling transactions or they will violate federal law. Typically major debit and credit cards associated with a banking institution will not be able to successfully fund their online poker account.
However, using alternative payment methods which bypass the UIGEA like gift card deposits, cryptocurrency, and money transfers can increase the success rate of funding. Deposit fees and processing times vary based on the method chosen.