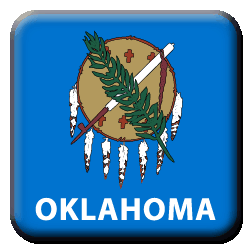 Oklahoma is more of a college sports town than anything else, but with the addition of the OKC Thunder the state boasts a professional franchise in their ranks. While OK residents cannot place legal bets through any domestically permitted and licensed channels like a physical sportsbook or online platform, but there are legal betting avenues available through licensed and offshore sportsbooks.
Future legislation may be on the horizon for domestic sportsbooks as a pending bill sits in the state legislature. This page will focus on licensed offshore online Oklahoma sports betting options, domestic gambling laws, and insight into local OK sports teams.  
Legal Status Of Online Sportsbooks In OK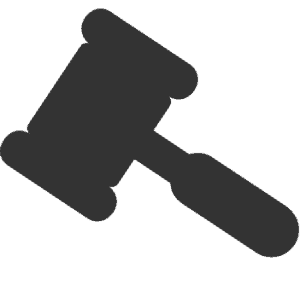 Oklahoma gambling laws do not currently authorize domestic sports gambling operations and persons caught operating an unauthorized and unlicensed online sportsbook will be punished according to local laws. However, those same gambling laws do not directly prohibit licensed offshore online OK sportsbooks.
Oklahoma has had the option of legalizing sports betting since May of 2018 for domestic physical venues or state-licensed online platforms but they haven't passed any sports betting legislation as of yet. However, the state has a pending legal sports gambling bill in the works.  
Which Offshore Online Sportsbooks Accept OK Residents?
There are lots of different licensed offshore online sportsbooks on the market and many of them claim to be legitimate. In order for these sites to be able to legally accept OK residents, they must be licensed and regulated outside of the US, of which the brands we recommend below do. Each of these sportsbooks offer competitive odds, a wide range of betting lines on major, minor, and niche sports and events, live betting, and bonuses.
Other Oklahoma Gambling Pages
Popular Sports Teams In Oklahoma
There are 3 major sports teams in the greater Oklahoma area. As far as professional teams go, there is the OKC Thunder. There are 2 major college programs in Oklahoma and Oklahoma State.
Oklahoma City Thunder (NBA)
The Thunder are a constant threat in the NBA's Western Conference. They retained Paul George in the offseason and added a new weapon in Dennis Schroeder. With Carmelo Anthony's contract out of the way, they have more cap space to sign new players to compete against the Golden State Warriors.
Oklahoma Sooners (Big12)
The Oklahoma Sooners were arguably the best team in college football last season. The team will be different now that star QB Baker Mayfield has moved onto the NFL, but perhaps the Sooners have what it takes to reach a second-straight CFP semifinal appearance.
Oklahoma State Cowboys (Big 12)
The Cowboys are not as successful as their in-state counterparts. They are a decent team, but unfortunately in a strong conference. Next season may be their chance to outshine the Sooners and claim the title of best in the state.
Is Pari-Mutuel Wagering Legal In Oklahoma?
Pari-mutuel wagering was legalized in 1983 by the Oklahoma Horse Racing Act—the actual relative statutes are a part of Title 3A of the Oklahoma Statutes (Section 200 onwards). Some popular horse racing tracks include Remington Park (Oklahoma City, OK), Fair Meadows Race Track (Tulsa, OK), and the Will Rogers Downs in Claremore.
Are There Sportsbook Bonuses?
Bonuses are a unique component of licensed offshore sportsbooks. Bettors can take advantage of financial incentives at no additional charge to them with bonuses such as risk-free bets, No Deposit bonuses, Welcome bonuses, and much more.
For example, OK players can receive a match bonus with their first deposit as a Welcome Bonus or throughout their account's life through Reload Bonuses. Both match bonuses allow the sportsbook to matches a deposit by a set percentage in additional funds.
Other available licensed offshore online sportsbook bonuses include event specific bonuses like Super Bowl promotions and March Madness, cryptocurrency deposit bonuses, live betting bonuses, and mobile user exclusive bonuses. All bonuses contain terms and conditions which must be fulfilled before withdrawing.
How Does Live Betting Work?
Licensed offshore online sportsbooks can host live wagering for nearly of their sports options. This type of wagering allows OK residents to bet on their favorite sports teams during the game instead of before it begins.
For example, bettors could place a wager on OKC to score at least 20 points in the third quarter during halftime. These kinds of bets can hedge losses made before the game or earn addition or last-minute winnings. Live betting comes with its own bonuses and rules which should be read before a live wager is placed.
Is There Any Sports Betting Legislation Currently On The Table?
Oklahoma lawmakers have been working towards possible sports betting legalization. Two bills surfaced earlier in 2018, one in the House(H3375) and one in the Senate (S1175). At one point, there was a section on sports pools, but that was removed via an amendment. If these bills make it through the 2019 legislative session, sports betting will be legalized and introduced through the tribal-run casinos in Oklahoma.