Pennsylvania Online Bingo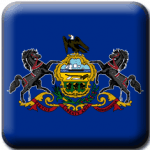 Bingo is often viewed as a charitable game in most states, making it a Class 1 game category option and usually the first available gaming form to most Americans. In Pennsylvania, multiple brick and mortar bingo halls exist along with PA online bingo options.
However, Pennsylvania has yet to launch its domestically licensed online bingo platforms. In the meantime, PA players can use licensed and regulated offshore bingo gambling websites. This guide will explain the legalities of licensed offshore online bingo while explaining Pennsylvania's own domestic options.
Is It Legal To Participate In Online Bingo Gambling?
Absolutely, from both domestic and offshore operators if they are licensed.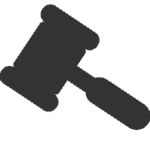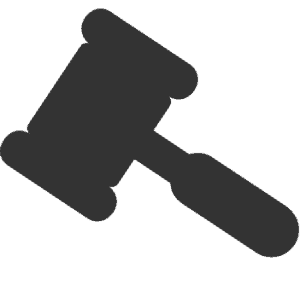 Pennsylvania gambling laws recently permitted online bingo gambling through state licensing and regulation. Pennsylvania's domestic online bingo operation is offered through the lottery system but has yet to launch. PA's online bingo platform will be very similar to the offerings found at licensed offshore online bingo halls.
Licensed offshore bingo halls have been servicing the PA area for several years and have developed a trusted relationship with many PA online bingo players. These licensed offshore sites typically offer more bang for your playing time with additional extras including promotions, bonus rounds, bingo chat, side games, and several variations of Bingo.
Best Available Online Bingo Sites For PA Residents
Our industry professionals have handpicked the following licensed offshore online bingo sites as the best options for Pennsylvania players. Each offer: exclusive bonuses, online promotions, top-notch security features, friendly customer service, and go above and beyond to produce an entertaining online Bingo experience.
Other Pennsylvania Gambling Pages
Which Bingo Games Are Available To PA Residents Through Offshore Brands?
The different bingo versions players will find varies based on which licensed offshore gambling site they use. Some licensed offshore gambling sites are more bingo-focused than others, meaning there are significantly more bingo options. Other gambling sites offer bingo options as a side offer along with their online casino games, therefore, less variation and features.
Each recommended brand should have at least 2-3 variations. We've included some popular ones below:
Video Bingo
30-Ball Bingo
80-Ball Bingo
American Bingo
Where Can I Play Bingo In Pennsylvania?
Pennsylvania is home to many brick-and-mortar bingo halls and soon to come from the PA lottery online bingo. Nonetheless, PA's physical bingo venues host small games that are more traditional in nature.
While these land-based bingo games offer more social aspects, they are different from the licensed offshore online versions in terms of features and potential winnings. Nevertheless, some of PA's bingo hall venues include:
Uptown Bingo II – Harrisburg, PA
Westlawn Program Bingo – Reading, PA
Astor Bingo Hall – Allentown, PA
Aramingo Bingo Palace – Philadelphia, PA
Lions Hall – Red Lion, PA
Sunset Bingo – Lebanon, PA
Is There A Social Element In Online Bingo?
Yes, any Pennsylvania resident looking for the social aspect of the traditional bingo hall environment can find a similar collaborative experience through side games with bingo chat features. The side games usually occur in-between bingo games and are usually offered within a licensed offshore online bingo site.
PA bingo players can even communicate with each other through the chat window for the duration of their bingo game. We are not sure if the PA domestically licensed online bingo offer will include a bingo chat feature.
How Do PA Players Track Their Bingo Games?
Licensed offshore online bingo sites provide a feature for players to play more than one cards. In licensed offshore online bingo games, an automated electronic dauber feature is available to use. This feature, when enacted, instantly keeps track of each card and does all the hard work for the player. This can usually help a player get "BINGO" faster.
Licensed offshore online bingo games will even take it a step further and sort your bingo cards based on the best matches. This way players do not have to focus on any other card than the best card.
Pennsylvania Online Bingo FAQs
Do I Have To Use The Automatic Daubers?
No, licensed offshore bingo sites provide the option of turning off automatic daubers at will. This is because some players prefer to mark their own cards and these sites respect their option to do so.
How Many Cards Are Available For Play?
The number of cards players are allowed to purchase depends on the game they are playing. Some bingo games put a cap on 20 cards, for example. In others, players can play with as many cards as they purchase.
Automated dauber features help sort through a player's cards as the game is called out but this feature can be turned off at the will of the player.
How Is State-based Online Bingo Offered To PA Residents?

Domestically licensed online bingo was legalized in 2017. Domestic online bingo is offered through the Pennsylvania lottery system. Yet, it seems PA has yet to launch their online bingo platform on their lottery site as of the time fo this writing.
Can I Play Bingo On My Phone In Pennsylvania?
While PA's licensed online bingo options are yet to be made available players can access mobile bingo through licensed offshore online bingo sites. These licensed offshore brands allow mobile gameplay through the web-based applications which utilize mobile browsers instead of downloading.
All of our recommended offshore bingo operators offer mobile bingo gaming. These web apps are compatible with Apple, Windows, Mobile and Blackberry devices. Responsive design technology keeps the look and feel of games intact on any size screen dimensions.
For more information about our wagering games that can be played on mobile devices see our guides to PA online casinos, PA online poker, and PA online sportsbooks.