Pennsylvania Online Sports Betting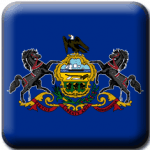 Given Pennsylvania's notable sports franchises, there is potentially ripe market potential for sports betting. A state law passed in 2017 has allowed PA to introduced domestic sports betting options which launched mid-November 2018. The Keystone State's first domestically-licensed sportsbook is the Hollywood Casino in Penn National Race Course.
However, bettors who don't want to drive to Grantville can alternatively bet on sports at licensed offshore sportsbooks directly from their computer or mobile device.  The emergence of new forms of gambling entertainment and corresponding legislation and regulation can prove complex, making it somewhat challenging to determine what is and is not legally sanctioned.
It is our intention that this page will serve to clarify the legal landscape of sports betting in Pennsylvania and highlight the legally approved options available to residents interested in legitimate sportsbook gambling entertainment.
New Pennsylvania Sports Betting Law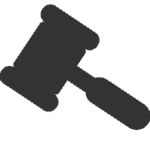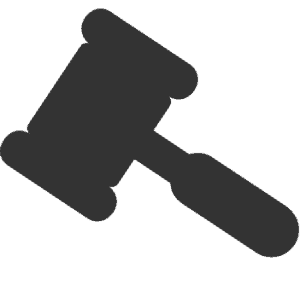 Pennsylvania recently passed legislation in October of 2017 introducing domestically regulated brick-and-mortar, online, and mobile sports betting options. The law allowed for domestic sportsbook options to be legal if licensed, regulated, and taxed by the state.
This was part of an overarching piece of legislation that introduced PA online casinos,  PA online poker rooms, and PA online sportsbooks. Pennsylvania recently launched their state-licensed sports wagering options at the Hollywood Casino as of November 2018. Many suspect brick-and-mortar options to come first with online and mobile capabilities coming soon after.
How Are Offshore Sportsbooks Legal In PA?
Online gambling laws in Pennsylvania fail to explicitly prohibit licensed offshore sportsbooks, nor does the US federal government forbid gambling on licensed offshore gambling sites either. This is due to jurisdictional issues and government overreach.  In addition, the US cannot restrict free trade if a licensed business from another country attempts to cater to Americans.
This allows PA residents to use offshore sites, but these sites must be licensed, compliant with industry standards, and regulated by a respectable offshore government to be considered law abiding. PA state gambling laws do prohibit unlicensed online sportsbooks operating in Pennsylvania from doing business with bettors.
Top-Rated Online Sportsbooks For Pennsylvania Residents
Our team has collected a list of the most trustworthy and secure licensed offshore online sportsbook platforms for PA bettors to use. The sites listed below utilize the utmost security to protect player accounts and funds while also offering diverse betting lines and competitive odds.
Other Pennsylvania Gambling Pages
Pennsylvania Sports Teams To Bet On
Pennsylvania residents are fortunate to have solid representation in terms of sports teams. Bettors can place wagers on each of these teams throughout the season.
You also have the option of betting on other teams in the country and international teams/leagues. The following teams make up the PA sports structure:
Philadelphia 76ers (NBA)
Philadelphia Phillies (MLB)
Pittsburgh Penguins (NHL)
Philadelphia Eagles (NFL)
Pittsburgh Pirates (MLB)
Pittsburgh Steelers (NFL)
Philadelphia Flyers (NHL)
Betting On The Philadelphia Eagles
The Eagles are the defending Super Bowl champions. They will have their star QB back this season in Carson Wentz, and oddsmakers are already slating them as strong contenders to win the Super Bowl in 2019.
Betting on the Eagles is a smart move in most of their regular season matchups. They will often be considered the favorite to win. However, don't wager money based on favoritism and fan affiliation alone, bets should be made with careful thinking: study how the team did during the season, practice, look at injuries, key player performance, game opponent, etc.
Betting On The Philadelphia 76ers
The 76ers showed they have what it takes to make a championship run last season. Their young core of players was strong in the postseason but ultimately fell short.
If Philly can add a superstar to their roster in the offseason, they will be a favorite in the east. For now, they are a strong team with a lot of potential that is worth betting on.
Betting On The Pittsburgh Steelers
The Pittsburgh Steelers are a constant threat in the AFC. If it weren't for the New England Patriots, they would've had a lot more championships.
The team has arguably the best RB in the league and a solid WR option in Antonio Brown, not to mention the experienced QB, Ben Roethlisberger.
The Steelers are always an oddsmaker favorite to win the Super Bowl each season.
Other PA Sports Teams
The three Pennsylvania sports teams mentioned above are the ones with the best odds of winning a championship.
You are free to place wagers on any of the other PA sports teams, but just know that these teams face more of an uphill battle in terms of winning each game.
Pennsylvania Online Sports Betting FAQs
Do Online Sportsbooks Support Live Betting?
Live wagering lets bettors place a wager on their favorite sports teams during the course of a match and depending on which sportsbook you play will determine the live options that might be offered. Offshore sportsbooks typically offer live betting for popular sports such as baseball, basketball, and football.
An example would be placing a wager during halftime on the Philadelphia 76ers to score at least 20 points in the third quarter. Live bets can help hedge losing bets made before the game or help add additional winnings to bet-slips placed before the game.
Which Sports Categories Can I Bet On?
PA players can wager at domestic physical sportsbook venues and enjoy local favorites. Currently, football, basketball, and soccer are at the peak of their season. So brick and mortar venues in PA may have more betting lines and wagering options focused on these sports categories with possibly some other sports.
However, we can confirm licensed offshore sportsbooks host the most diverse betting lines on football, baseball, hockey, soccer, basketball, golf, tennis, boxing, MMA, horse racing, auto racing, cricket, darts, billiards, track, and much more. Players can usually find action from both domestic and international leagues on licensed offshore online sportsbooks.
Do Smartphones Host Betting Options?
Currently, only through licensed offshore sportsbooks have mobile capabilities. PA state-based sports gambling does not have any mobile options as of yet, hopefully, this will change in the coming months. For now, players can access licensed offshore online sportsbooks on web-based applications through their smartphone or tablet device's mobile browser. No downloading required.
How Do I Fund My Online Sportsbook Account?
No matter if the online sportsbook is licensed by the state or licensed and hosted offshore, all PA bettors will need to utilize alternative banking suites to fund their online wagering accounts rather than credit or debit cards. This is because banking institutions are punished for knowingly processing gambling transactions via the UIGEA, a banking regulation made my anti-gambling legislators.
PA licensed domestic sportsbooks have yet to launch their online sportsbooks but will need to utilize other banking methods and more than likely ask residents to deposit cash at their physical venue.
PA bettors using licensed offshore online sportsbooks gain more banking options like using cryptocurrency, prepaid gift cards, Money Orders, Money Gram, and person to person transfers.