Pennsylvania Online Gambling Laws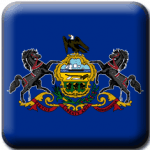 Pennsylvania's gambling laws permit brick-and-mortar and online gambling forms to operate and serve PA residents if licensed, y either the state or an offshore jurisdiction.
In 2017, long before the confirmed removal of PASPA, the Keystone State enacted laws which expanded gambling permission for domestic sportsbooks and online casino, poker, and wagering offers.
This page will educate PA residents and state visitors on statutes affecting domestic and international online gambling and how the federal laws tie-in.
Department Of Justice Clears Path For Online Gambling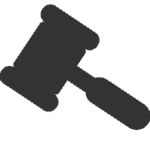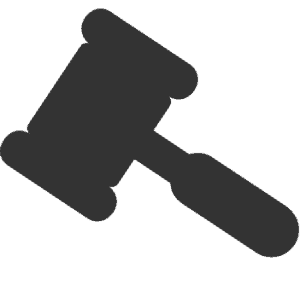 For some time, the Federal Wire Act blocked all US-based online gambling and even was interpreted to prohibit offshore online gambling during its darkest hour. This was due to anti-gambling lawmakers pressuring then-Presidential administration and the Justice Department to block all forms of online gambling.
However, in 2011 the US Department of Justice wrote a memo which changed how the Federal Wire Act was interpreted by stating the law only applied to the prohibition of domestic-based (intrastate; later clarified in 2018 due to PASPA's removal) online sports betting and had no jurisdiction over licensed offshore gambling offers.
The release of online casino and poker from the Wire Act's prohibition provided states with the right to draft legislation which would legalize state-based online casino and poker gambling. Not many states have done so, but Pennsylvania took full advantage in 2017 by legalizing all forms of state-licensed online gambling through H271, H392, and S477.
These laws permit PA to offer domestic sports wagering, online casino games, online poker games, online bingo games, lottery, video gaming terminals at truck stops, DFS, and online sports betting.
Other Pennsylvania Gambling Pages
PA Online Sports Betting
Even though PA included provisions for sports betting, the state had to wait on the outcome of the Murphy v. NCAA case, which through a Supreme Court decision repealed the long-standing federal ban on sports gambling. Due to legislation passed in October of 2017, Pennsylvania began working on building partnerships and gaining sports betting license applications from a brick-and-mortar casino.
The state hopes to offer online sports betting soon but may not be able to by the end of 2018 since the state just recently launched their physical sportsbook venues in November of 2018. In the meantime, PA bettors can utilize licensed offshore online sportsbooks for PA players.
Wire Act Still Looms In Background
The Federal Wire Act is still technically active and would ban interstate betting through US-based platforms. Therefore, any state considering the launch of a mobile sportsbook must utilize geo-location technology to prevent out of state residents from gambling on a PA sports betting platform. If a player from outside of PA wagered on a PA sportsbook via an online connection, the operator of the online sportsbook would be in violation of the Wire Act.
Land-Based Gambling Options
Pennsylvania has had legal brick-and-mortar gambling since 2004 with the introduction of HB 2330 which allowed over 60,000 slot machines to be placed on PA racetracks and other facilities.
By 2006, PA established the Pennsylvania Gaming Control Board and more brick-and-mortar casinos began to pop up. Through SB 711, table games were legalized in 2010, bringing in a lot more revenue to the state. In 2017, PA passed multiple bills which legalized various online gambling forms, called interactive gaming, and domestic sports gambling.
Do You Have To Be A PA Resident To Access Their Domestic Gambling Sites?
Players do not have to be an official resident of Pennsylvania to access these domestic sites as these sites use geolocation technology to allow anyone within PA borders to gamble on their state-licensed domestic online platforms. PA wants to obtain dollars from other states not offering the same interactive technology and thus would not want to limit its market to PA residents only.
How Do Offshore Gambling Sites Fit In?
Prior to Pennsylvania passing domestic online casino/poker and sports betting laws in 2017, residents could only access viable licensed online gambling through offshore gambling sites. These offshore sites are considered legal if they have the proper legal licensing and are regulated by a respected international jurisdiction.
Even within PA state laws there was, and still is, no explicit prohibition against PA players using licensed offshore gambling sites. However, Pennsylvania has strict prohibitions against unlicensed state-based online gambling platforms.
Do Federal Laws Permit Offshore Gambling?
Federal laws do not prohibit the use of licensed offshore online gambling sites. These sites are based outside US jurisdiction, therefore, the US Federal Government has little regulatory power over them.
However, PA residents can rest assured that the sites recommended in our guide are legal because of their licensing and strict regulatory protocols, as well as, compliance with global industry standards.
Pennsylvania Gambling Laws FAQs
How Can I Fund My Online Account?
Pennsylvanians have to use alternative methods to fund their online gambling accounts due to banking regulations laws implemented by the UIGEA. Whether the online gambling site is licensed by the state or located offshore, the UIGEA has prevented banks from knowing processing gambling transactions making it harder for players to fund their account using their debit or credit cards.
PA licensed online sites will require players to use person to person transferring methods, deposit cash at a physical location, or ask players to set up a casino credit card. However, licensed offshore online sites offer more deposit methods like bank wiring, money grams, preloaded prepaid gift cards, person to person transfers, and cryptocurrency. Withdrawals in both cases with typically be a mailed check.
Can I Go On A State-Licensed Online Gambling Site Right Now?
From a legislative standpoint, yes, however, Pennsylvania's domestic online casino and poker sites have not launched yet. There are still some casino operators working on the development of their online casino, poker, and sportsbook skins. Nonetheless, PA players can utilize licensed offshore PA gambling sites to get their online casino fix immediately.
When Can I Start Wagering On Sports In PA?
Pennsylvania just launched their brick and mortar sportsbook venue in November of 2018 at the Hollywood Casino at the Penn National Race Course. More PA casino venues will launch their sportsbooks in the next coming weeks.
When Will PA Launch Online/Mobile Sports Betting?
According to the legislation, there is a possibility for online and mobile wagering. PA operators are also eyeing mobile betting. Nevada and New Jersey have already implemented online/mobile sportsbooks and have seen wild success. Therefore, it is likely that Pennsylvania's online sports betting system will launch soon.