Domestic land-based bingo halls are available and scattered throughout the land. Most are operated as charitable gambling venues while some are offered by tribal-run facilities. However, for those TX players looking for online bingo, domestic state-licensed options are not available due to a lack of permission via legislative means.
Nonetheless, players can use licensed offshore online bingo sites in the meantime as these are considered legally acceptable options. As for online bingo, you won't find anything in terms of domestic offerings. This page focuses on domestic bingo options and licensed online TX bingo sites, and how these fit into the legal structures in place.
Is Online Bingo Legal In Texas?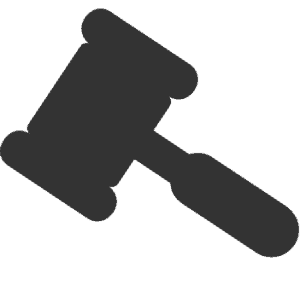 Yes it is. Online bingo games are legal in Texas if played through a licensed and regulated offshore site. According to Texas's gambling laws, there are no direct prohibitive references to these licensed offshore bingo sites as illegal.
However, state-based online poker platforms which are not authorized or licensed by the state are firmly considered illegal domestic operations. On another note, the state of Texas has had the option of legalizing state-licensed online bingo platforms since 2011 after the DOJ reinterpreted the Federal Wire Act. However, the state has yet to take such an action.
Top Rated Texas Friendly Offshore Bingo Sites
We have scoured the internet to find reputable and reliable licensed offshore online bingo sites to recommend. Each gladly accept TX players and offer multiple bingo game variations, bonuses, features, and extra perks like side games and bingo chat games.
Other Texas Gambling Pages
Texas Bingo Halls
As we mentioned earlier, there are multiple places to find local bingo action in the Lone Star state. Metropolitan areas have a higher concentration of bingo halls, but players can find some in remote areas as well. We've included a list of some TX bingo venues below:
Crowley Road BingoPlex – Fort Worth, TX
Ingram Park Casino – San Antonio, TX
Big Tex Bingo – Houston, TX
Texas Longhorn Bingo – Angleton, TX
Triple Crown Bingo – Houston, TX
Kickapoo Lucky Eagle Casino – Eagle Pass, Tx
What Bingo Games Do Licensed Offshore Online Sites Host?
Licensed offshore online TX bingo providers support a wide host of bingo games and variations. These can include themed bingo games or ball variation bingo games from 30-ball, 60-ball, 75-ball, all the way to 90-ball bingo games. The types of games TX bingo players will find varies on the licensed offshore online bingo brand they decide to use.
What Are Bingo Side Games?
Bingo side games present more opportunities for players to win and serve as a potentially lucrative distraction in between rounds for entertainment purposes. In between bingo games, licensed offshore bingo sites can host mini-games like slots, keno, other bingo rounds, or trivia. these games are relatively quick and easy to miss if not paying attention.
Bingo chat games are another component of side games provided by a licensed offshore bingo platform. These platforms incorporate a communal chat room in the lobby of a licensed offshore bingo site. The host or moderator will hold a mini-game during the waiting period between games in these chat areas. The bingo chat games can be similar to side games by offerings slots or keno, or they can be something as simple as a quiz.
What Do Texas Bingo Halls Offer?
TX players looking to play bingo at traditional bingo halls will have to play with paper cards and actual daubers. When players hear their number called, they will need to fill in the corresponding box on their card. Some traditional bingo halls within tribal venues boast electronic bingo games played on computers with preloaded bingo variations.
Another version of land-based TX bingo exists through pull-tab games. Pull-tabs involve peeling off the back of a perforated ticket to reveal symbols that must be matched to the front of the ticket. Think of it like a scratch-off game mixed with bingo.
Do Offshore Bingo Sites Have Bonuses?
Yes, TX players can find several bonuses on licensed offshore bingo sites. Bonuses can often come in the form of match bonuses like Welcome Bonuses, Reload Bonuses, or Cryptocurrency Deposit Bonuses. Other available bonuses include guaranteed jackpot promotions, promotional tournaments, and more.
Bingo specific bonuses include penny cards and free cards which can help players get to bingo much faster with the use of multiple cards and online features like automatic daubers. However, check the terms and conditions of any offered bonus before claiming it, as they can often have specific conditions that must be met before being eligible for withdrawal.
Other bonus options are availabel through licensed offshore TX online casinos, TX online sportsbooks, and TX online poker rooms.