Texas Online Sports Betting
Texas is ripe with professional and collegiate sports teams. Despite this heavy sporting presence, however, TX bettors won't find a single domestic sportsbook in sight. Fortunately, those looking for legal sports betting can participate via licensed Texas online sportsbooks operating internationally.
These licensed online sportsbooks for Texas residents are legal in the eyes of the state and provide TX bettors with a wide variety of betting lines and wagering options for various leagues and events around the world. Here, we provide information on the best available online TX sports betting sites, and we discuss the status of domestic sports gambling legislation in the state.
Can I Legally Bet On Sports In Texas?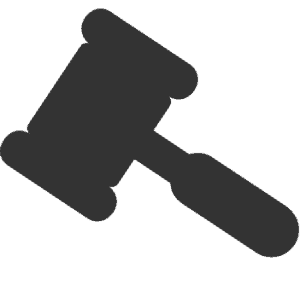 Yes, you can. Texans have no domestic state-licensed options for legal sports wagering at the moment. This is due to a lack of momentum for the expansion of gambling options in the state.
Until the state introduces and passes legislation regulating the licensing of domestic sports gambling, TX bettors can legally utilize licensed and regulated betting sites operating outside of US jurisdiction.
These sites are permitted due to Texas gambling laws not explicitly prohibiting their use. National law also allows for overseas sports betting without penalty, as non-US sites are not in violation of the Federal Wire Act.
Top-Rated Online Sportsbooks For Texas Bettors
The following Texas-friendly sportsbooks are recommended by our leading team of betting analysts, as these offshore operators provide a wide array of betting lines, wagering types, and bonus promotions. They also maintain current licensing and regulatory credentials in their home countries, making them safe and legal for US bettors.
What Sports Can I Bet On In Texas?
Everything's bigger in Texas. Usually. However, when it comes to sports betting, there are no local options. Thus, the biggest sites are all available overseas. And even when Texas finally legalizes sports wagering within the state for domestic operators, this will still likely be true.
The reason is simple: International sportsbooks cater to the entire planet, offering odds and lines on players, teams, and leagues that most US bettors likely don't follow regularly. In addition to the standard fare, this includes the following:
NFL football
NCAA college football
MLB baseball
NBA basketball
NHL hockey
MLS soccer
NASCAR racing
Motocross racing
F1 racing
UFC/MMA
Boxing
International soccer (Premier League, Bundesliga, etc.)
International rugby
International cricket
Tennis
Golf
Olympic sports
eSports
Sports Sims
Virtual sports
Politics
Entertainment
+More!
Additionally, local TX sportsbooks will always have a home-town "skew" for their most popular teams, which means it will always cost more to win less when wagering on regional favorites. Cowboys fans are already suffering enough as it is!
Can I Place Mobile Sports Bets In Texas?
Yes! All of the sites recommended here have dedicated, customized web app portals that automatically conform to every size, make, and model of iPhone, Android device, iPad, and more.
Best of all, because legal mobile sports betting is web-based, there's never anything to download or update. No matter where you are in the Lone Star State, you're never alone when you've got your bookie in your pocket!
Live Sports Betting For Texas Residents
In addition to all the thousands of odds you'll find at the best Texas sportsbooks online, you'll also be able to place live in-game bets on most games of the day.
Live betting is popular because it allows gamblers to recover bad pre-game bets, double down on blowouts, and gives them an incentive to watch games from start to finish.
The only recommendation we have for live betting is that it's not enough to simply keep tabs on a given game  – you actually need to watch the games in question closely in order to make informed bets.
And, of course, when you see a line you like, you need to jump on it in a New York minute (New York minute?!) because it'll only be up for a short while before the odds change.
How Do Sportsbook Bonuses Work?
Licensed online offshore sportsbooks provide a whole slew of bonuses for bettors to use. First-time TX bettors using an online sportsbook have access to valuable welcome bonuses, which reward bettors with free money just for making their first deposits. In some cases, these sports betting bonuses can double your bankroll instantly!
Other bonus types available on these sites are applicable to live betting and mobile users. There are often promotions tied to major sporting events, too, like the NBA Playoffs or Super Bowl. Texans can also find bonus options for licensed offshore TX online casinos, TX online bingo, and TX online poker sites at our linked resources.
Has Texas Looked At Sports Betting Legislation?
Yes! Ever since PASPA was overturned by the Supreme Court in 2018, Texas has considered legislation at various levels to legalize the pastime domestically. However, to date, all such proposals have stalled.
The latest bill, HJR 61, was presented to the Texas legislature in March 2020, and it sought to put the matter to the voters as a constitutional amendment.
Unfortunately, it didn't receive enough traction to get onto the November ballot. Nevertheless, we expect the local political climate in Texas to support sports betting legalization in the near future.
That said, it's a moot point whether or not TX legalizes domestic sports gambling, as you can already legally and safely place real-money bets on all your favorite teams from anywhere in the state. All you need is a membership at any site listed here, and you can bet anytime you please, anywhere you've got an Internet connection.
Professional Texas Sports Teams To Bet On 
Famous franchises from nearly all the major pro sports leagues can be found in Texas, and they each have a rabid fan base.
This is one great reason why you'll always find the best sports bets online, as local sportsbook betting odds (when available) will be weighted heavily towards each of the following Texas sports teams:
NFL
Dallas Cowboys
Houston Texans
NBA
Dallas Mavericks
Houston Rockets
San Antonio Spurs
MLB
Houston Astros
Texas Rangers
NHL 
MLS 
Texas College Football Teams To Bet On
In addition to all the pro sports on offer, Texas has some of the most nationally popular college football teams competing in the NCAA. These are the most prominent FBS football teams in TX:
Baylor Bears
Houston Cougars
SMU Mustangs
TCU Horned Frogs
Texas Longhorns
Texas A&M Aggies
Texas State Bobcats
Texas Tech Red Raiders
UTEP Miners