Texas offers some domestic land-based poker options for residents and state visitors to enjoy. These domestic poker gambling options can be found in various approved locations including state-licensed card clubs and the Kickapoo Lucky Eagle Casino. However, domestic state-licensed online poker options are not authorized by the state of Texas as of yet.
Nonetheless, state residents can legally access online poker gambling options through licensed offshore online poker rooms. These licensed online TX poker sites feature multiple game types and variations, customizable game settings, handy features, and lucrative bonuses. Learn more about Texas's domestic poker options and legally licensed offshore online poker rooms here.
Can I Legally Play Poker Online In Texas?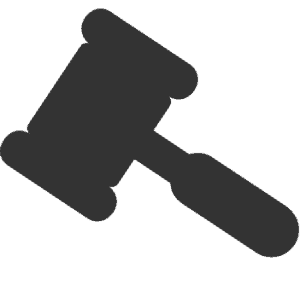 Absolutely. Texas gambling laws do not mention the prohibition of licensed offshore online poker gambling sites nor does the federal government. The absence of any prohibitive provisions for licensed offshore online poker gambling coupled with a lack of legislation allowing domestic state-licensed online poker platforms, shows licensed offshore online poker sites as TX player's primary option for legal online poker gambling.
However, within Texas, the operation of a TX-based poker gambling website is considered illegal due to being unlicensed and unauthorized via legislative means. Therefore, players should utilize legally acceptable means whether this means land-based physical poker venues in the state or licesed offshore online TX poker sites.
Where To Play Online Poker In TX
The table below contains the best available licensed offshore online poker sites on the internet. Each one of these sites has their current licesing and follow regulatory protool, as well as, provide robust poker game options, features, and lucrative bonuses.
Other Texas Gambling Pages

Are There Any Local Poker Rooms In Texas?
TX players can find live land-based poker gambling options at numerous stand-alone card clubs and rooms throughout the state or join in on poker tables found at the Kickapoo Lucky Eagle Casino Hotel in Eagle Pass. These locations often host fixed limit Texas Hold'em and/or no limit Texas Hold'em. At the Kickapoo Lucky Eagle Casino poker tournaments held throughout the week.
Is Social Poker Allowed In Texas?
There was an attempt to make social poker games legal in the state back in 2013 via the Texas Social Gaming Act. The bill wanted licensed establishments to be able to offer poker games to registered state players. Profits were supposed to be collected through the sale of membership fees and food/alcohol sales—not a rake taken from the house. However, the bill did not pass.
As far as playing poker games in Texan households, there are no laws which specifically details this as illegal. These are better known as private games and no authorities will be kicking the door down for a private game amongst friends. However, if a TX resident begins running an underground poker ring in which thousands of dollars are being exchanged and the house makes a profit, then there is a violation according to state law.
Has Texas Attempted To Legalize Domestic Online Poker?
After 2011, the state of Texas and many other US states were permitted to offer domestic state-licensed online poker and casino gambling after the DOJ revisited the Federal Wire Act. 
Senator Leticia Van de Putte introduced a joint resolution made up of the State of Texas Ballot Measure SJR No. 43 and State Bill No. 1103 that proposed a constitutional amendment to allow for federally regulated online poker. The bill would give Texas the power to join in once the federal government got their poker regulatory guidelines set. However, this bill was never approved by the state House or Senate.
US Representative Joe Barton also had a bill of his own known as the Poker Freedom Act. This bill also sought federally regulated online poker. Barton saw the federal government as the best way to get the ball rolling because he had doubts over whether Texas lawmakers would be able to agree on regulations - his bill never passed.
How Do Offshore Poker Bonuses Work?
Licensed offshore online poker bonuses are different from other bonuses offered at licensed offshore online casinos due to poker bonuses being disbursed in little amounts with each hand a player plays. This system is designed to get players to participate more in the site rather than give players a lump sum immediately as casino bonuses do.
Other bonuses available on licensed offshore online TX poker sites include free chip bonuses, weekly and monthly bonuses, tournament promotions, and more. Each bonus comes with their own terms and conditions and therefore, should be read thoroughly. Bonuses are often associated with similar licensed offshore online gambling services including TX online casinos, TX online bingo halls, and TX online sportsbooks.
Do Offshore Sites Host Poker Tournaments?
Yes, there are tournaments available through licensed and regulated offshore online poker sites. These tournaments are held on a daily, weekly, and monthly basis and incorporate multiple game types, buy-ins, and jackpots. Most tournaments focus on Texas Hold'em, however, other poker variations have tournament capabilities. Some tournaments even allow winners to qualify for live in-person poker tournaments at a physical venue.