Washington D.C. Online Gambling Laws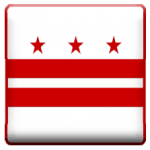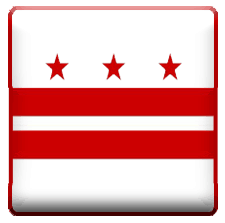 This page specifically looks at Washington D.C. online gambling laws and will provide residents seeking more information on local betting options, online gambling opportunities, how state and federal laws impact the District of Columbia's gambling market, and more.
Gambling expansion is taking place across the United States, and Washington DC is no exception.  Recent changes to the district's gambling laws include the legalization of sports betting entertainment, which may lead to other expansions within the Washington DC online gambling market.
Other Washington DC Gambling Pages
Under Washington D.C. gambling law, legal domestic gambling is defined as authorized lotteries, daily numbers games, bingo, raffles, Monte Carlo night parties, and sports gambling.  These activities are to be conducted only by the District of Columbia and only those licensed by the District of Columbia and subject to the jurisdiction, authority, and control of the District of Columbia. These activities will provide revenue to the District of Columbia and will provide the citizens of the District of Columbia financial benefits.
However, gambling operations based within the district's borders not licensed by local governing agencies are unregulated and unauthorized thus being illegal. As stated by the government of the District of Columbia: all gambling entertainment not specifically exempted by the district codebooks are illegal.  This restriction does not impact access to offshore gambling due to jurisdictional restrictions.
DC Gambling Laws Concerning Professional gamblers
DC players must comply with the Foreign Account Tax Compliance Act, also known as the FATCA regulations. This act specifically impacts US players using offshore online gambling sites by treating these offshore entities as foreign banking institutions with players considered as a "foreign bank accounts". This means that winnings will be subject to taxation according to the minimum and maximum requirements set forth in the law.
Failure to report winnings in excess of minimum designated amounts can result in fines up to $10,000-$50,000, as well as, charges of tax evasion for refusing to report this kind of income. We recommend that players always comply with local and federal tax laws concerning gambling winnings and losses.
Washington DC Online Gambling Laws
Washington D.C. local gambling laws do not directly address licensed offshore online gaming, therefore do not prohibit this form of betting. In addition, there are no provisions in DC laws that authorize the licensing or regulation of domestic online gambling entertainment.  This means no locally-based online gaming operations are allowed to operate at this time.
History Of DC Gambling Law
Gambling was considered illegal in Washington D.C. for the majority of its life since its establishment. The reason gambling was illegal was because it was considered our nation's capital with numerous politicians in the area. To avoid "sinful" vices it is likely early on they city enacted this ban on gaming.
All of that changed in 1982 when the DC Lottery was established. Later on, the city legalized charitable gambling for raffles, bingo, and Monte Carlo nights. Then in 2019, the capital legalized domestic sports wagering, however, operations have yet to start.
Washington DC Sports Betting Laws
The Washington DC City Council approved of the Sports Wagering Lottery Amendment Act of 2018 which will provide DC with domestic sports wagering options. The Mayor of Washington DC Muriel Bowser signed the bill and Congress approved of the domestic wagering option. Wagering will be permitted for in-person and limited mobile use around the arena and within the stadiums during games.
The city is trying to get its geo-targeting setting right to make sure only DC residents and visitors are using the legal wagering capabilities. Even Ted Leonsis, founder, chairman, and CEO of Monumental Sports & Entertainment announced a sportsbook to open in DC's Capital One Arena. Hopefully, wagering will be available by the end of 2019 or the start of 2020.
It does appear that domestic online sportsbook gambling will only be allowed within a specific proximity to the arenas and stadiums.  Legal offshore sports betting sites will still fill the void for DC sports fans seeking a more robust online betting experience.
DC Social Gambling Laws
Washington D.C. laws do not exactly prohibit or accept social gambling, in fact, the state's laws are pretty unclear. Nonetheless, we believe it is safe to assume playing a social gaming event is fine as long as you don't host, take a large rake, or tell anyone that these games are occurring. Since casino and poker games are illegal in Washington D.C. it is likely they are referring to these games if played for money as non-hostable. However, there has been no history of enforcement or arrests for no rake social poker games in D.C.
DC Pari-Mutuel Gambling Laws
Washington D.C. does not have any active racetracks operating, even more so the city does not authorize pari-mutuel wagering. Therefore, DC players looking to bet on horses or dog races are better off using licensed offshore racebooks at sportsbooks or traveling to active and legal tracks outside of D.C.
Charitable Gambling Laws in DC
Washington D.C. permits charitable gambling in the form of raffles, bingo, and Monte Carlo nights which really act as casino nights with limited table games. Domestic charitable gambling is overseen by the D.C. Lottery and Charitable Games Control Board.
DC State Lottery Laws
Washington D.C. legalized lotteries in 1982 and began selling tickets that same year. The DC Lottery exists to assist in funding the capital's education program, public safety initiative, child services, and other causes. The lottery in the District of Columbia lets DC players participate in multi-state lotteries, lottery games, and scratch-offs.
Indian Tribe Gambling Laws In DC
Despite once being home to several native tribes, Washington D.C. has no current Indian territory. The natives moved after many racial tensions between themselves and settler's following 1676 and Bacon's Rebellion. Without any native reservations within the city limits today, Washington  D.C. does not have any relationship in regards to gaming with any local tribes.
Federal Gambling Laws
At this time, there are no federal gambling laws which specifically outlaw domestic or offshore online gambling in the District of Columbia. Federal laws that do affect betting in DC include the UIGEA and the Federal Wire Act.
The UIGEA is actually just a banking regulation which provides regulatory oversight to how gambling transactions are processed. However, this law does not punish players but rather targets the banks themselves.
The Wire Act only regulates domestic gaming information transmission by preventing the information or data from crossing state lines. This law is actually being challenged in court after the Justice Department revised an earlier interpretation of the law to limit various forms of domestic online gaming. The Wire Act has no effect on licensed offshore gaming.
DC State Gambling Laws
DC players that would like to review DC gambling laws can do so through the D.C. law library of permissible gambling activities. DC players can also reach out to the D.C. Lottery who oversee almost all forms of legal gaming in the city.
DC Gambling Laws FAQs
Is Casino Gambling Legal In Washington DC?
No, casinos are considered illegal in Washington DC. The capitals disagreement with hosting casino gambling has been long standing since the capital's movement to Washington D.C. Likely this rule was made to avoid politicians in Washington DC from engaging in sinful vices. There is no expressed interest in legalizing casinos in DC at this time. Legitimate online casinos located offshore remain legally accessible for DC residents.
Is Poker Gambling Legal in Washington DC?
No, poker gambling is not allowed in Washington D.C. There has been no expressed interest in legalizing poker in Washington DC. Offshore online poker remains a viable option for players in the District seeking legal real money poker games.
What Is "Social Gambling"?
Social gambling is a form of gaming that occurs within private residences or out in public within a bar or social club. These games typically have no rake and do not play big pots. Social gambling is typically allowed so long as they are not advertised, however, some states specifically ban this type of gaming.
What Will Happen If I Am Caught Illegally Gambling?
Typically when caught participating in an illegal gambling act, DC players receive a misdemeanor charge. However, if DC players are caught operating an unregistered unlicensed and unauthorized domestically based online gambling site then they will be punished severely with a prison term or a fine, or both.
Is Online Gambling Legal In The State Of DC?
Online gambling is not supported domestically as of yet. However, licensed offshore online casinos are completely legal according to D.C. local laws which do not expressly block this type of wagering. Federal laws technically permit this type of gaming as well.
What Is Pari-Mutuel Gambling?
Pari-mutuel wagering typically involves wagering against other players on the result of an outcome be it a race between horses or dogs, or jai alai games. This form of gambling does not wager against the "House" but other players.
What Is Charitable Gambling?
Charitable gambling typically comes in the form of bingo, raffles, Monte Carlo nights, pull tabs, and more. This type of gambling does not offer large prizes or rewards and typically some games require funds to be returned to give to a charitable cause which is the purpose the event or organization received clearance to provide gaming.
Are There Any Legal Gambling Options In DC Outside Of The Internet?
Yes, there are domestic in-person bingo, lottery, and charitable gambling opportunities in D.C. Soon there will be domestic wagering, however, this platform has yet to launch in the area. There are also numerous casinos and poker rooms nearby DC players can travel to.