Washington D.C. Online Sports Betting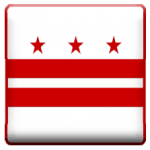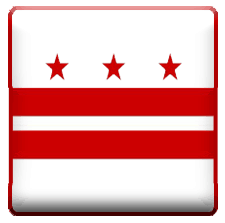 Washington D.C. offers a plethora of sports teams but no DC online sportsbook action. Despite the state recently legalizing domestic wagering, there was no allowance made for online wagering. This means if you're a DC resident or visitor you won't find any local online betting avenues for wagering on the Washington Redskins, Nationals, Wizards or Capitals.
While domestic in-person wagering was authorized in late 2018-early 2019, venues have yet to launch meaning local in-person wagering is out of the question at this time too. DC is currently working out the licensing and partnerships for its new betting entertainment options. Meaning in-person wagering will likely be available closer to the start of 2020.
This guide will detail exactly where DC players can find online sportsbooks that are legal, licensed, and located offshore. This page will also explain how these sites do not violate local and federal laws, as well as, what kind of sports players can find to wager on while visiting these sports betting sites.
Is Online Sports Betting Legal In Washington D.C.?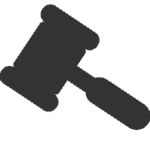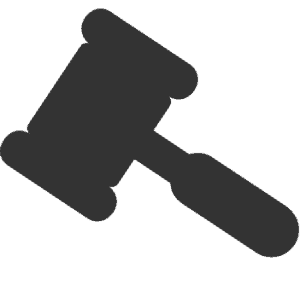 At this time, online sports gambling is permitted in Washington D.C. if supplied by a licensed and regulated offshore jurisdiction. Since the capital has no laws authorizing domestically based online sportsbooks, DC-based sportsbooks are illegal. Federal gambling laws do not explicitly prohibit licensed offshore online sports gambling, nor do Washington DC state gambling laws prohibit this kind of wagering.
Legally Licensed Online Sportsbooks That Accept Washington DC Residents
Below sports fans can find legally licensed offshore online sportsbooks that welcome bettors from the District of Columbia. The sportsbooks listed have all been reviewed by our team that is experienced in how to pinpoint excellent brands that exceed industry standards and licensing requirements and provide a reliable, high-quality betting experience, secure banking suite and a wide selection of betting lines, odds and wagering options. Similar guides and be found on our pages covering DC online casinos, poker, and bingo.
Other Washington DC Gambling Pages
District Of Columbia Online Sports Betting FAQs
What Sports Can I Bet On At Online Sports Betting Sites?
Licensed offshore online sportsbooks typically offer a variety of betting lines which often include domestic teams located in the District of Columbia and across the nation, as well as many international leagues. Just some of the options include the NFL, MLB, NBA, NHL, MLS, boxing, motorsports, tennis, golf, cricket, international soccer leagues, NCAA college sports, as well as, niche sports and events such as table tennis, rugby, darts, or billiards, among many others. In addition, you'll find lines covering entertainment, politics, current events, and horse betting.
Are There Online Sportsbook Bonuses For Bettors In The District Of Columbia?
DC players have access to all available online sportsbooks bonuses offered such as risk-free bets on mobile wagering, first-time betting, and on live betting. Some of these bonuses are redeemable more than once while others are one-time use only. Aside from the typical welcome bonus, some sportsbooks offer regular reload bonuses, referral bonuses, and special seasonal promotions often associated with big sports events.
All bonuses have wagering requirements attached to them. Be sure to read and agree to their terms which can affect withdrawal eligibility and where bonus funds can be used.
Can I Bet On Sports From My Mobile Phone?
Absolutely, mobile wagering is available through our recommended sports betting sites. These sites have made mobile wagering easier than ever by simplifying their platform to work on mobile phones without compromising any betting lines, functionality, or navigational controls. Mobile wagering is often preferred by DC bettors who are on the move and would rather wager when it's most convenient for them. Live betting and account management are all available through mobile access to these sportsbooks.
Are There Live-Betting Options?
Washington DC online sportsbooks offer live betting capabilities. What is live betting? This is a form of wagering, unlike traditional sports betting, which allows DC players to wager on events while a game, match, contest or event is taking place.  This means bettors can adjust their strategy or save themselves from a huge loss if a player is injured or changed out, weather conditions change, or rival team strategy changes.
How Do Deposits and Withdrawals Work?
Licensed offshore online sportsbooks can provide DC players with a number of deposit and withdrawal banking methods that do not violate any federal gambling laws like the UIGEA. These methods include cryptocurrency, bank wires, money transfer services, credit and debit cards, and secure online vouchers to fund their account which is an alternative to card deposits which are often blocked by the UIGEA. The easiest method for transacting is through Bitcoin with fast deposit and withdrawals in under 15 minutes.
Professional Sports teams In Washington D.C.
College Sports Teams In Washington DC