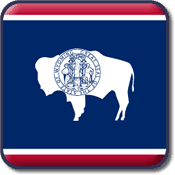 Wyoming residents looking for legal bingo action can find brick-and-mortar options through land-based bingo halls in the state. However, state-licensed online bingo gambling is not offered domestically but residents can find legal online bingo games through legally licensed offshore online Wyoming bingo sites.
Navigating the offshore gambling industry can be tricky, which is why we curated this guide specifically for Wyoming residents. We have included information on how these gambling sites fit into the Wyoming legal structure with details on what players can expect from these brands.
Is Online Bingo Legal In Wyoming?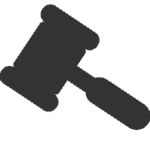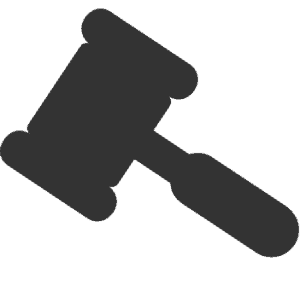 Wyoming's gambling laws fail to directly prohibit the use of licensed offshore online bingo sites, nor does the Federal government address these platforms as forbidden. This permits the use of licensed and regulated offshore gambling sites.
However, the state of Wyoming prohibits state-based online bingo gambling operations due to lack of legislative authorization.
Top Recommended Bingo Sites For Wyoming Residents
The websites listed in this guide are our top picks for licensed offshore online bingo sites. These brands offer the most diverse bingo games, lucrative bonuses, and perks.
Other Wyoming Gambling Pages
Brick-And-Mortar Bingo Halls In Wyoming
Bingo halls present some of the only legal gambling in the state. That being said, locations are scarce, which makes licensed offshore bingo sites stand out even more. We've included some of the local bingo locations below:
Troopers Bingo – Casper, WY
American Veterans Bingo – Gillette, WY
Grandma's Pickle Parlor – Cheyenne, WY
307 Bingo – Casper, NY
American Legion Bingo Post 6 – Cheyenne, WY
Is Charitable Bingo In Wyoming?
Charitable bingo exists in Wyoming and is included within the state's permitted gambling laws. According to Section 6-7-101, these are, "bingo games conducted, or pull tabs sold, by charitable or nonprofit organizations where the tickets for the bingo are sold only in this state and the pull tabs are sold only on the premises owned or occupied by the charitable or nonprofit organization."
Wyoming charitable organizations only qualify if they have been in operation in Wyoming for at least three years. Some WY tribal-run casinos also offer bingo gambling.
What Games Do Online Bingo Sites Feature?
Licensed offshore bingo sites host a wide variety of bingo games that create a new experience compared to traditional paper games. WY players will find themed games, progressive jackpot games, and multiple bingo ball game variations like 30-Ball, 60-Ball, 80-Ball, 95-Ball, and much more. Other available games include side games and bingo chat games.
What About Bingo Side Action?
Just like how you take side action in a game of blackjack, licensed offshore bingo sites present a way for users to earn more in between bingo rounds. These are known as bingo side games and can take place in the form of casino-style games like slots, keno, quizzes, trivia, or something else.
Another side game to look out for are bingo chat games. These take place in the chat lobbies of bingo games where the moderator conducts mini-games while players wait for the next bingo round to commence. Chat games can come in many forms as well. Be sure to look out for these games, as they are time sensitive.
How Come Wyoming Doesn't Have Domestic Online Bingo?
Wyoming has zero domestic state-licensed online gaming options. To put it simply, there is no demand for online gambling in the state. If Wyoming were to legalize domestic online gambling, there is no telling whether or not bingo would even be on the platform.
Can Wyoming Residents Play Bingo On Their Phones?
Yes. Our recommended offshore gambling sites support mobile bingo through web-based applications. This means there is no native app download required.
Players can find all the same bingo game types and bonuses using their smartphone or tablet's mobile browser. Responsive design technology helps keep the physical and functional elements consistent no matter the screen size. All Apple, Android, Blackberry and Windows devices are compatible.
Players can also get WY online casinos, WY online sportsbooks, and WY online poker games on mobile devices and smartphones.