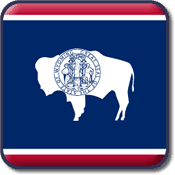 In Wyoming, poker is allowed at tribal casinos. The state does not permit commercial casinos at this time and there are no domestic state-licensed online poker sites for residents to use. However, WY players can legally access online poker games through licensed and regulated offshore poker brands.
This guide was written specifically for Wyoming and has information on the legal framework of domestic poker and licensed offshore online Wyoming poker rooms.
Is Online Poker Legal In Wyoming?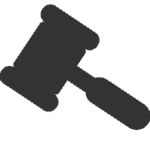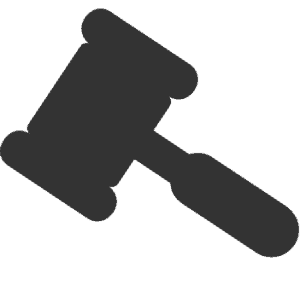 Wyoming gambling laws omit licensed offshore gambling providers as prohibited. In fact, the Federal government makes no prohibitions against their use. This allows licensed offshore online poker sites to service WY players.
Wyoming's gambling laws are primarily constructed apply to domestic WY-based online gambling operators, in which these operations are not allowed. Individual WY bettors are not targeted whatsoever within WY gambling laws.
Best Available Online Poker Sites For WY Residents
We have included our top recommendations for licensed offshore poker operators servicing Wyoming residents. These licensed offshore operators fit the legal status quo and feature various game types, tournaments, bonuses, strong security features, and more.
Other Wyoming Gambling Pages
Land Based Poker Halls In Wyoming
Although poker is allowed at tribal-owned casinos, only a handful actually offer table games with poker capabilities. These casinos come with slots, table games, restaurants, bars, and other supplementary features. Some of the most well-known locations include:
Wind River Hotel & Casino – Riverton, WY
Shoshone Rose Casino and Hotel – Lander, WY
Do Wyoming Based Online Poker Sites Exist?
No, Wyoming does not have any sort of locally based state-licensed and authorized online poker sites in operation. The state's laws are somewhat outdated and do not have provisions for legal domestic online gambling. However, this may change in the coming new year.
Has Wyoming Filed Any Bills For Domestic Online Poker?
Our records do not indicate any legislative bills forming out of the Wyoming jurisdiction. In 2011, the US Department of Justice paved the way for states to authorize domestic online poker after reinterpreting the Federal Wire Act. Wyoming, like many other states, has failed to follow through on any legislation permiting domestic online poker.
What About Federal Legislation?
Another avenue to legal domestic online poker is through federal legalization. This could see other states with larger gambling markets form an interstate compact with Wyoming in order to get their residents involved. There would certainly be some logistical issues involved with the local tribes, but federal regulation seems a more viable route than waiting on state lawmakers.
Are There Tournaments Offered At Licensed Online Poker Sites?
Yes. The licensed offshore poker brands listed in this guide feature multiple tournaments. These run on a daily, weekly, and monthly basis. All action can be traced in the player leaderboards.
Tournaments range in terms of game types, number of seats, buy-ins, etc. Players can filter their search settings through the licensed offshore poker interface to find their desired game faster. Tournaments can also be found with popular online betting options including WY online casinos, and WY online bingo sites.
What Are Online Poker Bonuses?
Licensed offshore poker sites have several different bonuses. Incremental bonuses entice players to get involved with more hands so they can receive their full bonus amount. The most common bonus structure is what is known as a match bonus, which is when the site matches a player's deposit up to a specific amount.
Bonuses are offered throughout the year and there are often timely promotions in line with special tournaments. Players can claim a bonus by entering in the corresponding promo code, which can be found on the bonus page of the site. Bonuses often come with attached terms which must be fulfilled before withdrawing.
Is Poker Allowed At Home?
Social poker is allowed in Wyoming as long as doesn't violate the Wyoming Statutes. Social gaming falls under the exception (E), which states that, "any game, wager, or transaction which is incidental to a bona fide social relationship, is participated in by natural persons only, and in which no person is participating, directly or indirectly, in professional gambling."