Alabama is one of the few states where you can drive from the mountains to the beach and through one of the most beautiful countrysides in the world. The diversity is spectacular. As you travel through the state you will certainly start to notice the statewide divide between fans of Auburn University and The University of Alabama. It's a rivalry that runs deep and culminates in a rivalry football game every year called "The Iron Bowl". It's one of the most intense college football rivalries in the country spanning over the last 60 years.
Every year, right around the time of the Iron Bowl there is a surge of fans in AL looking for new and legal ways to place bets online. This is where we come in. As a part of the international gaming community for over 20 years, our experts have ventured to organize all the data they've collected and provided it for you in this guide. First, we make sure you understand how to engage in Alabama online gambling without breaking any Alabama state laws or US Federal laws. Then we'll provide the top brands in the industry for an example of what to look for when you are searching for the website that best suits you. Later in the guide, you'll learn about what you should expect as industry standards in promotions and digital and software availability and even what teams you can beat on in AL.
Is Online Sports Betting Legal In Alabama?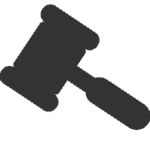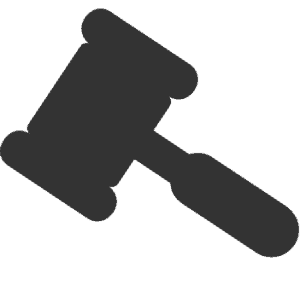 Operating a sports betting business in the US has been heavily regulated and widely illegal in most regions for a very long time. As of now, there are no current laws that make the act of placing sports bets online illegal for Alabama residents as long as it's done with legally licensed and regulated websites that aren't located within the United States. So, that's the key, the website you're using has to be located outside of the US and also must be operating legally within the industry.
The reason for that rests with 2 federal laws that combine to specifically outlaw US-based sportsbooks from operating either online or offline.  As I said at the beginning of this section, there are no laws that prohibit the act of placing a bet online at all. These federal laws restrict the business owners and operators, not the customers or common gamblers that patronize them. You can learn more about the details of how state and federal gambling laws intersect to affect the gambling market in the region in our Alabama online gambling laws section.
Legally Licensed Online Sportsbooks Accepting Alabama Players
Below you will find all the sportsbooks that we prefer to use when we are looking to predict a winner in the Iron Bowl or any other sports event. We have been in the online gambling industry for over 20 years as fans and patrons who eventually turned into industry professionals in a very natural progression. We have experienced it all. The websites that we endorse have been independently vetted by our team of specialists to be legally licensed and properly regulated as to not conflict with US federal gambling laws in any way.  They have top notch customer service and strict financial guidelines that make us feel safer when we use them.
Other Alabama Gambling Pages
Alabama Online Sports Betting FAQ's
What Sports Can I Bet On At Alabama Online Sports Betting Sites?
Basically, any sport you can think of. Football, Baseball, Basketball, Golf, Hockey, American Soccer, international soccer, Cricket, Boxing, MMA, Motor Sports, even E-Sports like CS:GO. Each of the sportsbooks that you can find through our featured sportsbook destinations has a comprehensive list of sports that they cover that's so vast that the easier question to answer would be what sports don't they offer.   You can bet on Austrian Biathlons or even Ski Jumping with some of these websites.  The betting lines at these AL friendly sports betting sites cover both domestic and international sports teams and events. The range of coverage is really astounding.
Are There Online Sportsbook Bonuses For AL Players?
The promotions are the first thing you should look at once you've discovered the legality of a website to be satisfactory to US federal gambling laws. Most places will offer some kind of welcome bonus where they match a certain percentage of your first deposit or first couple deposits and add that to your account in bonus cash. At one particular brand, you are offered a match deposit bonus that provides 75% of your initial deposit in free money and then 25% of each deposit you make after that for the entire length of your membership with them. Compare the promotions for what suits your betting strategies the best!  You will find similar welcome bonuses and reload bonuses at Alabama online poker sites and Alabama online casinos as well.
Will Alabama Move To Legalize Online Sports Betting Anytime Soon?
With new sports betting legislation coming out of New Jersey, Maryland, and now West Virginia, other states from all over the country are starting to see the potential revenue benefits of regulated state based gambling and in anticipation of a repeal of PASPA, they are getting themselves positioned for the moment they are legally free to move forward with this initiative. There is still no sign of anything to change in the near future for Alabama. However, with the stark contrast in Gambling profits seen by Mississippi in taxes, you can be sure that there are some people in the state government that would like to see the extra increase in revenue from a gambling expansion taking place in AL.
Can I Bet On Sports From My Mobile Phone?
It is 2017, so of course you can. Each of the sites at the top of the market has adapted their websites to be as mobile friendly as possible. All of the sites that we recommend have a solid handle on sports betting over mobile devices and have even gone through the process of making their entire site mobile friendly. You can just go directly to their website on your mobile device's browser and access your account information and place any bets you could possibly want to make.
Are There Live-Betting Options?
This goes hand in hand with the mobile betting options because most of the time when you're watching the game you are probably not sitting at your home computer. Live betting Is not only an option, it is encouraged. Look through the various online sports gambling destinations to find the ones with the most promotions for online live betting and mobile betting to double on your bonuses while you make those live in-game bets to win more and more.
How Do Deposits And Payouts Work At Online Sports Betting Sites?
Once you have decided on an Alabama friendly sportsbook to place your bets with, you'll create an account and most of the time you will be immediately directed to the web cashier where you can make a deposit of funds. Your deposit options will vary from site to site but generally includes all major credit cards, most popular forms of e-currency like Bitcoin, various methods of wire transfers, and you can even mail in paper checks at some places. Very rarely do you run into any issues, however, one of our analysts was recently denied a deposit from a major online provider because they deal financially out of North Korea (how we have no idea) and financial transactions with North Korea are always flagged by the US government. So, some reading between the lines is required in some circumstances.
You want to make sure that you read all the fine print when it comes to scheduling payouts as well. There are often specific limits set on the amount you can withdraw at once and per day or week.  Also, there are sometimes fees associated with various payout methods.  The most common withdrawal options include Bitcoin and check by courier, though money transfers and wire transfers are also sometimes offered.  We recommend that you take a few moments and explore the various financial options that your website uses before deciding to sign up.
Sports Teams To Bet On In Alabama
Alabama holds the prize for second highest population per state without a professional major league sports team. The two biggest teams to look for and bet on in Alabama are collegiate football teams. There are also a few minor league pro teams to take note of.
Alabama Sports Teams
College Teams
Professional Teams
http://birmingham.barons.milb.com/index.jsp?sid=t247
http://www.milb.com/index.jsp?sid=t559