Arkansas's Best Online Poker Sites For 2023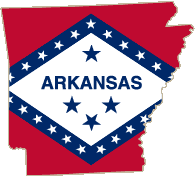 Arkansas online poker has was given some well deserved acknowledgement a few years back. In 2011, the World Series of Poker held its first US National Championship poker tournament as a circuit event for admission into the WSOP Main Event at the end of the year. That year, Arkansas resident, Sam Barnhart won the national tournament and took home $300,000 dollars and a seat at the Main Event to possibly win millions. Since then Sam has gone on to win hundreds of thousands of dollars as a professional poker player and has been quoted by online news sources to credit a lot of his practice playing the game to offshore poker sites that grant him the ability to play legally from his home state of Arkansas. Players such as Barnhart have helped the Arkansas online gambling industry achieve a more 'legitimate' perception throughout the US.
Below we have provided for you a guide that will allow you to follow Sam Barnhart's path of USA online poker practice until you become good enough to maybe one day face the Arkansas poker champion in a match of your own. We will navigate the complicated legal details of real money poker play on the internet from your home state of Arkansas and provide for you a comprehensive cheat sheet of popular sites and what they have to offer. You can also find information on particular games, bonuses, and all the industry standards you should demand from your online poker brand. You will have everything you need to make an educated and realistic decision on where to go to find legal online poker entertainment.
Best Online Poker Rooms That Accept Arkansas Players In September, 2023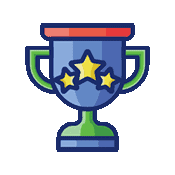 These are our top picks for online poker rooms that we personally enjoy using. They are all well-regulated and operate from outside the United States in legitimate and trustworthy jurisdictions that have awarded them the appropriate licensing.
These sites have been individually vetted by our team of specialists to fulfill the requirements that we have established over the last 20+ years of being in the industry as customers and professionals.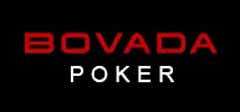 Is It Legal To Play Online Poker In Arkansas?
Despite the complicated gambling laws on the federal and state levels, using legally regulated offshore poker websites to place real money bets remains totally legal for residents of Arkansas. State-based online poker sites have not yet become legal in Arkansas.
The three US gambling laws that govern online betting in the US pertain primarily to USA sports betting, leaving the decision to legalize state licensed online poker up to each individual state.  Though accepting real money bets for online poker requires state legislation, participating as a player is not prohibited by US federal gambling laws or by Arkansas state online gambling laws.
New Jersey, Delaware, and Nevada are the only states currently that sanction online poker and those state regulated online destinations are only available to the residents and visitors to those states. For everyone else in the US, including residents of AR, it is still completely legal for you to become a registered player and lay down real money bets at offshore sites that have acquired legal regulation and the proper licenses to operate in their physical jurisdictions. It's the licensing and the regulation that make these sites legitimate and allow them to operate legally within the industry, so make sure they are properly licensed, and operate outside of the US before placing your first bet.
What Online Poker Games Are Available For Arkansas Players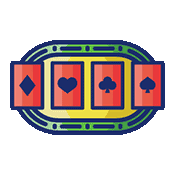 The USA online poker games that you can find at these online casino and poker websites offer a substantial variety. They have all the popular variations of poker and offer you all the options that you would be accustomed to in Vegas or Atlantic City. You can play with low, medium, and high stakes in table games or in tournaments that could lead to a seat at the World Series of Poker. The most popular iterations of poker available online are Omaha Poker, Omaha H/L, Texas Hold'em, Americana, 32 Card Draw, and Stud Poker such as 7 Card Stud. A few destinations may also offer online HORSE.
You will also have a downloadable software client available to you if you so choose. The client is required at some websites while only an option or maybe not even available at others. Typically, the downloadable software solutions are designed to take the stress off of the internet connection and cut down on the lag time that some users have complained about in older versions of the web apps. However, technological advancements have made this type of burden minimal in modern online poker software, so all versions offered by the poker rooms should deliver a premium gaming experience .
Can I Play The Games For Free?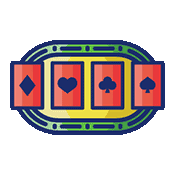 Although not available at all providers, there is a free play function for online poker. The idea is to give you an avenue to get accustomed with the software and how to place your bets and customize the interface so that when you are placing real bets with real money you won't be fumbling over the details. It also provides a stress free platform for newbies to learn how to play new games as well as serving as an invaluable resource for veteran players to test out new betting strategies and play styles to round out their skills.
There are other options for free play as well, one common one is the Freeroll Tournaments. These are tournaments that have no entrance fee but commonly have cash prizes for the winners. For the skilled poker players, you could enter these and win nice profits. There are also some special promos that are called "no deposit bonuses" where a website will provide you with some free chips and some special wagering requirements. If those requirements are met, you may be able to keep the winnings!
Are There Online Poker Bonuses For Arkansas Players?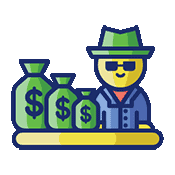 All the websites that you search for should offer you some sort of welcome bonus on top of the promotions that they already have in place. This is honestly one of the first things that we look for after we have established the legality of a website. The industry standard welcome bonus will come to you in the form of matching a percentage of your inaugural deposit and adding it to your account for bonus money to gamble with.
You will find places that offer a 50% match bonus up to $250 dollars, and others that will go all the way up to 400% match bonus under certain terms and conditions. The websites that offer less in the way of a welcome bonus customarily have more to offer their existing clients so we recommend that you think it over and decide which combination of benefits is best for you.
Poker bonuses work a little differently than offers for other venues. Rather than receiving the bonus all at once like you do at AR online casinos and sportsbooks, poker bonuses are typically released incrementally.  So the more you play, the more of your bonus gets released and added to your bankroll.
Can I Play Real Money Poker Games From My Mobile Phone In Arkansas?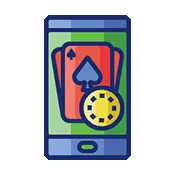 Thanks to responsive technology, web based mobile optimized applications and downloadable apps that offer interactive live play in real time, playing online poker from your mobile phone is not only available, its awesome.  The brands we promote all offer a mobile poker app that is compatible with either Android or iOS.  Windows and Blackberry devices can play from each site's mobile optimized browser based platform.
While it may not be designed for their specific os, responsive technology allows the browser based application to still support the bulk of the devices using Windows and BB operating systems.
Will Arkansas Move To Legalize Online Poker In The Near Future?
Since the Department of Justice issued their formal opinion on the Federal Wire Act in 2011, the door has been opened for other states to incorporate online poker into their gambling legislature. Arkansas, on the other hand, is one of the most conservative states in the country and is still behind the gambling prohibition curtain as is most of the country.
Although it doesn't look like AR will move to legalize and regulate online gambling businesses any time soon, there are still lots of things to consider. We now have a former casino tycoon as President of the United States and more states like New York, New Jersey, Delaware, and Nevada are attempting legislature to open up to online gambling businesses in their states. I think we all have learned from the recent election that anything can happen at any time.