Arkansas's Best Online Sports Betting Sites For 2023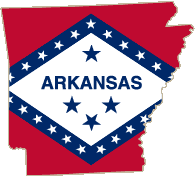 Despite the fact that Arkansas has never had a professional sports team, the culture that surrounds sports and sports betting still lives on in the 2.9 million Arkansas residents. The lack of professional sports teams has worked to double the spotlight intensity on the collegiate programs. The football team at The University of Arkansas is one of the most followed in the country and got its start all the way back in 1894 when the game was still very dangerous. The team has persisted through the decades and managed to keep the dream alive for Arkansas residents as they pine for teams to follow.
Whether you are a fan of football, basketball, baseball or hockey, we can help you find legal ways to place bets on the teams you love even if they aren't Arkansas based. We decided to put this guide together to give you all the information you need to stay informed on legally sanctioned, legitimate Arkansas online gambling opportunities and to inform you how to avoid the questionable destinations designed to steal your money. You can also find information on all the latest promotions and technological advancements in the industry here on this page.
Top Rated Arkansas Online Sportsbooks For September, 2023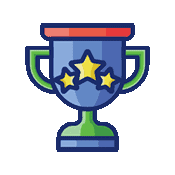 Over 20 years ago, we were just learning about the online gambling industry and how to place sports bets online. We were lucky because the industry was in its infancy and there weren't a lot of options for us to get lost in. Today, there are numerous options out there for sports wagering online and the common fan just coming into the online gambling market is often overwhelmed into making a bad decision.
Below is a list compiled by our team of specialists to assist you in avoiding any potentially harmful internet situations with questionable or undesirable offshore enterprises. All of the sportsbooks that we recommend here have been accessed and extensively used and reviewed by each of our specialists to fit the criteria we have for our guides. They are legally sanctioned and regulated by appropriate jurisdictions and do not violate US federal laws.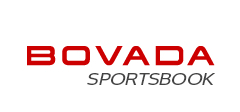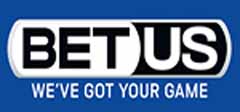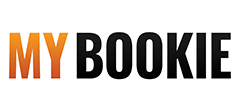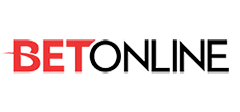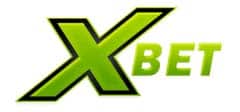 Are Online Sports Betting Legal In Arkansas In 2023?
Arkansas gambling laws have never specifically condemned gambling on the internet in any way. Federally, the US government has restricted and heavily regulated some forms of gambling throughout the history of our country, with sports betting being one of them.
The Professional and Amateur Sports Protection Act effectively banned brick and mortar sportsbooks from operating in all but four US states until 2018.  From among the remaining US gambling laws that are in place, the only one that targets gambling on the internet is the Federal Wire Act of 1961. The act was deemed to move past the wire telegraph communications that it was written for and to apply to the internet as well.
In a Formal Opinion issued by the DOJ, the Federal Wire Act was clarified to explicitly apply to US-based sports-related betting operations and no other forms of internet gambling of any sort. The law does make it a crime for anyone to own or operate an un-licensed sports betting site within the United States. What it does not prohibit is the act of placing bets online nor does it prevent any other type of state-based online gambling from being allowed by the state.
This being the case, Arkansas online casinos, poker sites, and bingo halls would not be against federal law should the state choose to pursue these types of gambling entertainment initiatives.
How this affects you in Arkansas: the online sportsbook that you use must be located outside the US and it must be regulated by an official sanctioning body. The proper licensing and regulation is mandatory for international financial institutions and to ensure that the sportsbook is operating legally within the industry. While USA gambling laws do not have any reach to international gambling sites, they do prohibit US players from engaging in illegal gambling operations.
What Kind Of Sports Can I Bet On In Arkansas?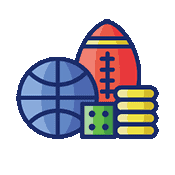 The list of covered sports categories varies between the sites but has a common core group that is extensive, including football, basketball, baseball, hockey, soccer, boxing, MMA, racing, golf, tennis, and many, many others. The sportsbooks featured in our guide offer betting lines for all the major sporting events in North America along with events in Russia, Czech Republic, the UK, Denmark, Austria, Germany, Japan, and many other countries all over the world.
As you might imagine they host betting lines for college and professional sports from the most traditional to some you probably have never even heard of. You can easily find your Arkansas Razorbacks in all of these sportsbooks. It would be futile to list each and every sport that you can bet on right here, so go and check the betting sites out for yourself, no sign up required for browsing.
Bonuses And Promotions Available At Arkansas Online Sportsbooks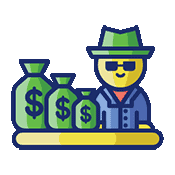 There is a myriad of bonuses available to residents from Arkansas. Each of the websites that we recommend will offer you what has become an industry-standard welcome bonus. The bonuses themselves vary in size and scope but they all ultimately add bonus cash to your account based on the amount of your initial deposit.
For example, you may see an offer for a 50% deposit match up to $250 dollars for all new players. Here the sportsbook is agreeing to match half of your deposit up to a maximum of $250 on your initial deposit. You will also see reload bonus offers, seasonal promotions and offers tied to big events, such as the Super Bowl, World Cup or March Madness.
Can I Bet On Sports In Arkansas From My Mobile Device?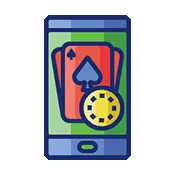 Making sports wagers on your mobile device is not only possible, but it also has never been easier. At each of the websites that we have recommended here, they have designed their websites using mobile optimization, so when viewing them from a mobile device, responsive technology renders the results perfect for your device's display and functionality.
The version that has been optimized for mobile use is simple and just like the desktop version only adapted to the smaller screens and bigger buttons of your phone. You will have full access to managing your account, placing bets, checking results, streaming events and all the features you see from our desktop access.
Live In-Game Betting Options For Arkansas Players
Live-betting is one of the most exciting newer advancements in the online gambling business. Each of the suggested sites have live betting options that range wildly in sport categories and the types of bets you can place. This feature pairs naturally with the mobile betting options to allow you access to bet live while on the go.  The selection of games, matches and events that are included in live betting lines varies by site and by current events taking place.
Most Popular Banking Options Available For AR Residents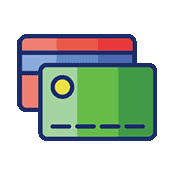 Once you have completed your registration in most cases you will be redirected automatically to the cashier web app where you can make your first deposit. Don't forget to claim your welcome bonus. Your options of deposit will vary pretty widely between the providers but most of them broadly accept Major credit cards like Visa and MasterCard and I can say with some confidence that all of them will accept at least one form of E-currency, usually Bitcoin. There are sometimes other options to choose from as well like paper checks, money transfers, and money orders.
The withdrawal options also vary from brand to brand but are typically similar in some ways to the deposit options offered by the particular website that you are using. In some cases, you will be required to use the same withdrawal method that you used to make your deposit.  Credit and debit cards are not viable withdrawal options for US residents.  Bitcoin, money transfers and check by courier are the most commonly offered solutions. There are sometimes fees associated with making withdrawals, as well as minimum and maximum withdrawal limits.
Will Arkansas Legalize State Regulated Sports Betting Anytime Soon?
Arkansas now allows domestic sports gambling but only at the casinos. It is possible that Arkansas will look to further their domestic gambling legislation and move into the online side of things but for now, residents only have offshore online sportsbooks they can legally play.