Connecticut's Best Online Sports Betting Sites For 2023
Connecticut may not be a bastion of sports, but there are plenty of sports bettors in the state, especially now that legal domestic sports gambling is allowed. However, for our money, these options aren't really mature yet, and CT online sportsbooks operating overseas have significantly better odds, better bonuses, and support for more sports across the board.
With no professional sports teams of its own, Connecticut is a strange place for the avid sports bettor. In the vacuum, the state's population has developed a "split personality" in its fandom. For example, NFL fans in CT equally support the Giants and the Patriots, while baseball fans like both the Yankees and the Red Sox. The same NY-MA split can be seen with NBA and NHL teams, too. Fortunately, no matter who you bet on, you can bet on them online with the best legal CT gambling sites.
Top Rated Connecticut Online Sportsbooks And Betting Apps For September, 2023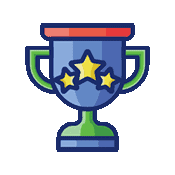 Below, we list the most trusted online sportsbooks that accept Connecticut players in 2023.  Each online bookie has been independently reviewed and vetted by our team, and each is operating in full compliance with all US and international gambling standards.
If you enjoy multiple forms of online gaming, you may also be interested in our pages covering Connecticut online casinos, Connecticut online poker rooms, and Connecticut online bingo halls. Some sites offer all markets under one roof, while others specialize in specific kinds of real-money online gambling entertainment.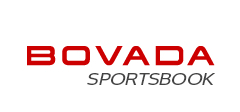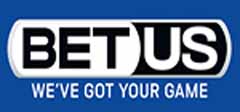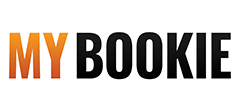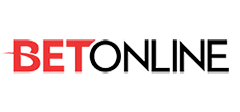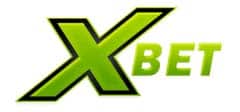 Are Online Sports Betting Legal In Connecticut?
Yes! After the 2018 Supreme Court overturn of the 1992 PASPA law, each state has been empowered to set its own rules for legal sports betting. It took three whole years for CT to do so, however, given that there were issues with tribal exclusivity that needed ironing out.  In May 2021, Gov. Ned Lamont signed HB 6451 into law, legalizing domestic sports wagering (online and in-person), along with other markets like iGaming, online poker, etc.
That said, the new laws in CT do not outlaw offshore-facing US-friendly betting sites in any way, and US federal gambling laws don't bar access to such services, either. These top-rated sportsbooks sites remain legal and safe to use for all CT gamblers, and they're accessible by residents at just 18 and up.
What Kind Of Sports Can I Bet On In Connecticut?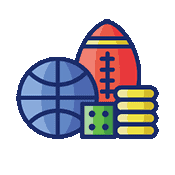 It depends on where you gamble. If you bet sports online with domestic CT sportsbook sites, you can bet on most college and pro sports. However, you won't be able to bet on Connecticut-based NCAA teams during the regular season, as you can only bet on local college teams if they're playing in an intercollegiate tournament.
Of course, you can avoid all this pointless nonsense and bet on any Connecticut college team you want by simply placing your wagers with a legitimate offshore CT sportsbook site like those featured here. These sites cover more sports leagues than local books, and they've got far more props and live betting options, too.
All the major sports leagues – from the NFL and NCAA to the MLB, NBA, NHL, MLS, UFC, PGA, ATP, etc. – are covered, and you'll almost always find better odds with more valuable payouts on any regional favorites.
That's because domestic books are geofenced and can only take action from CT-area bettors, while international books take bets from players across the entire country.
Bonuses And Special Perks Available At Connecticut Friendly Online Sportsbooks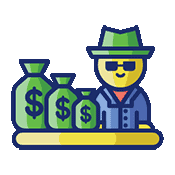 All the top CT online sportsbook sites give both new and returning members added cash whenever they make online betting deposits. These match bonuses boost your deposit by 50% to 100% or more depending on the method in which you transfer your money.
Traditional deposits like Visa, Mastercard, American Express, bank wires, money orders, and cashier checks come with standard online sports betting bonuses. Meanwhile, if you make a Bitcoin betting deposit or other crypto betting deposit, you'll usually get 2-3X as many online betting free plays.
Online sports betting bonuses can add anywhere from $250 to $1000 to your account, and sports gambling promos at the best sites have minimal wagering requirements of just 5X-15X. As such, we always suggest accepting any online sports betting promos you come across at these sites.
Can I Bet On Sports In Connecticut From My Mobile Phone?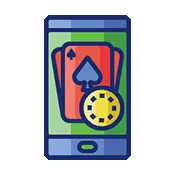 Of course! One of the most popular modern features to hit the online sports betting market in Connecticut is mobile sports wagering. But we're not talking about mobile sports betting apps, here. Rather, the sites we recommend offer online sports betting web apps.
There's nothing to download or update, as every site automatically adjusts to fit your size of display, regardless of make or model. You don't need to go hunting on the App Store or Google Play store for a Connecticut iPhone sports betting app or CT Android sports betting app. Just fire up your mobile device's web browser, navigate to your chosen online sportsbook, log in, and enjoy!
The respected US-friendly gambling brands we recommend use dynamic responsive design strategies to make sure you always get a sportsbook experience that's suited to your mobile device of choice, and there's never any geofencing GPS restrictions, either.
Placing Live In-Game Wagers In CT
Most games – no matter how niche the market – feature live odds or live lines at the CT online sports betting sites we recommend. Whenever you log in at your site of choice, you'll see the active live betting options posted front and center.
Live sports gambling is only possible with a reliable Internet connection, and the pace of action is faster than traditional retail sportsbook ticket attendants can handle.
As a result, live sports betting in CT is a natural pair with mobile sports betting, as betting on your smartphone or tablet device allows you to place those wagers instantly no matter where you are.
Just be sure to bet as soon as you see a live betting line you like, because the odds can go from "can't-miss" to "can't-win" in the blink of an eye!
Most Popular Banking Options Available For Connecticut Sports Bettors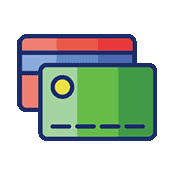 While domestic CT sportsbook sites are limited in the gambling banking methods they support (i.e. credit, debit, and direct bank transfer), offshore CT-friendly sports betting venues actually let you top off your account using any number of different bet funding options.
These run the gamut from traditional "old school" options to newfangled alternative payment platforms like crypto coins, online gambling vouchers, and more.
Each online Connecticut sportsbook features a different betting banking menu including options from the following:
Bitcoin
Altcoins (Bitcoin Cash, Litecoin, Ethereum, Cardano, Solana, Stellar, Ripple, Dogecoin, Chainlink, USD Coin, Tether, etc.)
Visa/Mastercard/American Express/Discover
International Gift Cards
Sportsbook Vouchers
MatchPay
P2P Apps (PayPal, Venmo, Cash App, Zelle)
eWallets (Apple Pay, Google Pay, Samsung Pay)
Cashier's Checks
Bank Wires
Money Orders
Retail Money Transfers
Zelle-To-Bitcoin
Ria
+ More
As for online sports betting deposits, you can claim payouts using most (but not all) of the above. While many players prefer to receive courier check payouts for their online gambling winnings, the best and most valuable options are to withdraw your money in Bitcoin, Litecoin, Cardano, Ethereum, etc.
Crypto is the only way to get same-day payouts at the best offshore CT betting sites, and there are no added fees. All other payout methods take multiple days to transact and come with processing charges that can really eat into your haul.
Limitations When Placing Bets At Domestic Sportsbooks In Connecticut
While CT legislators tried and failed to implement a legal local sports betting infrastructure since the overturn of PASPA in 2018, the efforts were only realized in May 2021 with the passage of HB 6451.
However, there are some restrictions when gambling online with local CT sports betting sites. The most annoying of these is the rule against betting on local college sports teams – especially given how popular the UConn Huskies are in both men's and women's college basketball.
In fact, the only time you can bet on the Huskies or Bulldogs or Bobcats etc. is when these teams are participating in a playoff. The CT.gov website explains the CT college sports betting restriction this way:
"You can only bet on Connecticut college teams when the Connecticut team is playing in an intercollegiate tournament. An intercollegiate tournament means an intercollegiate e-sports, sporting or athletic event involving four or more teams that involves one or more Connecticut teams, and the wager on the tournament is based on the outcome of all games within the tournament."
So, even if a CT team is playing in a tournament, you still can't bet on that team's single-game lines. You can only bet on the eventual winner of the tournament itself.
In other words, if you want to place a futures bet on UConn to win March Madness, you can do that, but you can't place a bet on UConn to win any specific game within the tournament itself.
Further, CT sports bettors must be at least 21 years of age to use these online betting sites, while the legal age of participation with non-domestic offshore Connecticut sportsbooks is just 18-plus.
Popular Sports Teams To Bet On In Connecticut
There are no professional sports teams in Connecticut, but the state is home to a number of NCAA D1 programs that are frequently featured on the odds boards. These include the school teams listed below, with the vast majority of gambling action going toward U-Conn in both the NCAAM and NCAAW college basketball leagues.