Hawaii's Best Online Poker Sites For 2023
Hawaii online poker enjoys a thriving presence within the US gambling market. This is in spite of the fact that Hawaii is by far one of the harshest states concerning gambling. Lawmakers in the Aloha State tend to consistently vote against legislation that would introduce some legal form of gambling reportedly out of fear that it would disrupt their tourism revenues (despite legitimate arguments being made in opposite direction).
Regardless of the state's fear of gambling, private, in home social games of poker are still legal in a clause called "Social Gambling" that most states allow. And this isn't the only form of legal poker that residents of HI have available to them either. There are licensed and regulated online poker sites that accept players from Hawaii and are located outside of the US federal jurisdiction. These sites are among numerous Hawaii online gambling destinations that are sometimes referred to as US friendly offshore gambling sites.
This guide was created to explain to you exactly why it's legal for Hawaiian players to patronize legal, US online poker rooms and to explain how state and federal gambling laws were written not to impact the gambler but just the owner/operators that provide those gambling services. Once we get through explaining the legal and regulatory details you can take a look at some of our recommended poker sites to get a feel for what you should expect in terms of the industry standards. This includes bonus packages, game selections, legitimacy/credentials, software availability and banking options.
Best Online Poker Rooms That Accept Hawaii Players In June, 2023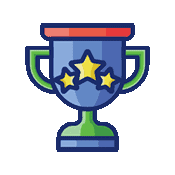 Our team of technical analysts have taken the time to meticulously take apart each aspect of these poker rooms to ensure that their credentials are in order. We only include brands that have been verified to hold legitimately licensing and that are subject to legitimate regulatory oversight.
All of the following poker sites accept Hawaiian players and provide a secure, high quality poker gaming experience. We have created a similar guide pertaining to Hawaii online casinos as well.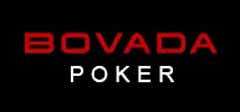 Is It Legal To Play Online Poker In Hawaii?
There are no United States gambling laws or Hawaii state gambling laws that would stop any Hawaiian player from using online poker sites to enjoy real-money gambling, as long as these sites are located outside of the United States where they can find the proper legal regulation.
There are only three states in the country that have embraced state based legalized online gambling and have created the sanctioning bodies needed to regulate such an industry. Those states only allow residents from those states to use those sites. All of the legally sanctioned online poker sites that want to freely market to Americans from any state must be located outside of the United States so that they can find the regulation that they need.
If the poker room is located outside the scope of US federal jurisdiction, there is no charge that can be brought up on the casual citizen for using them. Its totally legal. The question of state regulated online poker is left up to the authority of each individual state according to the DOJ Formal Opinion regarding the application of the Federal Wire Act, so HI can choose to launch a state based online poker initiative at any time they choose.
Games Offered By Hawaii Online Poker Sites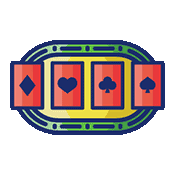 Legal offshore online poker sites have been the largest contributor in competitive poker since the World Series of poker was created. These poker rooms are usually made proprietary by the companies themselves and have allowed competitive poker players to jump ahead of the curve in experience to see more hands per day than ever before. The online poker options that will be available from these major providers will allow you to play multiple games at once and see as many as up to 10,000 hands per day if you pay nonstop.
You will see all the options for the US online poker games and tournaments available from the poker site's lobby. The premium brands have a very active online poker tournaments schedule full of various tournament formats and promotions. Americana poker, Texas Hold'em, Omaha hi/lo, 32 Card Draw, HORSE and 3, 5, and 7 card stud poker variations are all the most popular games that will be offered to you on a regular basis. If you don't like to play with high or even medium stakes, there are options for low stakes games for you to stay relaxed in while you enjoy gambling low amounts of real money. Of course there is also the option for the high stakes and medium stakes games with the appropriate buy-in amounts.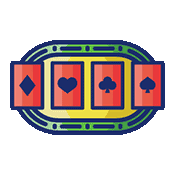 Free play is becoming more available as time goes on but it's still not available industry wide. The problem rests in betting currency and without any betting currency the game of poker really changes into something that doesn't quite look like poker any more. Some sites offer free play in the form of a button that toggles your game search criteria from "real money" to "play money". This allows you to join and play real games with other real competitors that are also using "play money" for practice. This is a really good addition to the industry as it allows inexperienced players to get to know the digital interface.
There are also the freeroll tournaments and the no deposit bonuses. In the freeroll tournaments you will be allowed to enter without paying an entrance fee and possibly end up making a real money profit if you win and play your cards rights. The no deposit bonuses work in a similar way where the online poker provider will provide you with free chips to try out their games, if you meet all wagering requirements you may also be allowed to keep your winnings without ever having bet any of your own money.
Are There Online Poker Bonuses For HI Players?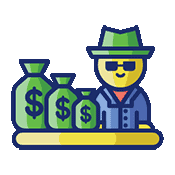 All of our recommended online poker sites offer generous bonuses, promotions and incentives. The welcome bonus has become an industry standard and it functions as a way for theses websites to offer you incentives for visiting their site. It's normally a match bonus that comes attached with a percentage. That percentage is the amount of your first deposit that they will match to offer you more funds to gamble with in their systems.
You might see something along the lines of "100% match bonus on your first deposit up to $1000". This means that the website will take your entire first deposit and double it up to a maximum of $1000. Aside from the welcome bonus you will see a myriad of other promotions and bonuses including reload bonuses, bad beat bonuses, tournament promos, special promotions and more.  You will find these types of bonuses at most online gambling sites, including Hawaii online sportsbooks, casinos and bingo sites.
Can I Play Real Money Poker From My Mobile Phone Device?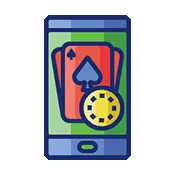 Yes! HTML5 has really changed the online poker community for the better in recent years. Before HTML5, real money online poker apps were hard to come by because the games require a bit more than typical web apps could deliver.
The standalone apps that were created ran into hosting issues with the iPhone App Store and the Android Google Play Store because they were meant only for gambling and those companies put arbitrary restrictions up against apps like those.
HTML5 has allowed programmers to develop web based apps that are optimized for mobile use and that can handle the strain needed for online poker.  This allows everyone, no matter what mobile device you have, to play real-money poker on the go. You can enjoy just about any type of online gambling from your smartphone or tablet, including Hawaii online bingo, sports betting and casino games.
Common Banking Methods Used By Hawaii Online Poker Rooms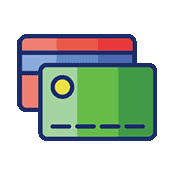 It's in a company's best interest to provide as many ways as possible for you to pay them. Especially online gambling websites. While all the deposit and withdrawal options are different at each of the respective sites, there are common denominators throughout.
Of those, we usually see the major credit cards, Visa and MasterCard and the digital currency, Bitcoin. Some sites accept Discover card, American Express, prepaid debit cards, and other cryptocurrencies. T
here are also money transfer options like person to person and bank to bank transfers using services like Western Union and MoneyGram, as well as options to mail a check.  When requesting a withdrawal, the options for US residents include check by courier, money transfer or Bitcoin.