Illinois Best Online Sports Betting Sites For 2023
Illinois has a lot to be excited about in terms of domestic sports. It is home to some of the most successful sports franchises in the history of their respective organizations. The Chicago bulls created such a following in the 90's that even the dictator of North Korea became a fan of the Jordan era and even invited Dennis Rodman out to the hermit kingdom of North Korea, a place where foreigners are rarely invited to go. Online Sports betting in the state of Illinois has been a point of some contention but it hasn't gone without its proponents. In 2019 the state legislature approved a domestic sports betting bill that when launched will allow sports betting throughout the state both in person and online.
This guide was created to show that there are legal alternatives to sports gambling from within the state of Illinois that don't require you to break any laws at all or to wait for the state to get on board with changing their laws. We will explain the legal landscape that Illinois online gambling exists in and how it technically means that you can place those sports bets over the internet under certain conditions without any fear. Then we will move on to explaining to you how to choose a legal site to use, what to look for in those options, and we will provide some information on the industry standards and what to expect in terms of money lines and bonuses from your online sports gambling provider.
Top Rated Illinois Online Sportsbooks And Betting Apps For December, 2023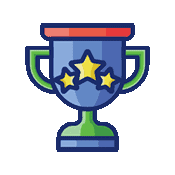 Each of the following online sportsbooks accept players from Illinois and have met all the legal requirements, being located outside the United States and in jurisdictions that are internationally recognized as sanctioned gambling destinations. Their regulatory, licensing and compliance credentials are up to date, and they all employ impressive security profiles.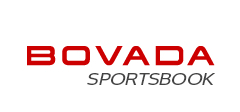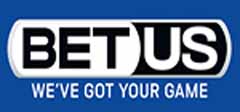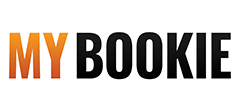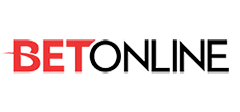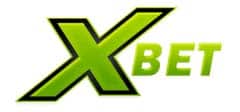 Is Online Sports Betting Legal In Illinois?
There are no laws that make it a crime to participate in licensed and regulated offshore sports betting. At one point in the history of the United States, sports gambling was a major form of income for criminal organizations. To hamstring their ability to make money, the Federal Wire Act was signed into law making it illegal to accept any bets via wired communications like telegraphs and telephone.
This law was written in 1961 but was reclarified in 2011 by the department of justice to not only apply to the internet as a "wired communication" but also only to sports gambling specifically. This makes it illegal in the United States to accept any sports bets across state lines if your business is located within US federal jurisdiction.
What if the sportsbook you are making bets with is located outside of the US federal jurisdiction? In that case, it remains completely legal for you to use that sportsbook and for you to make legal sports bets via the Internet. The laws that are in place that prohibit sports gambling within the United States simply prohibit the ownership of a sports gambling enterprise. They don't criminalize the bettor in any way. Therefore, it remains totally legal for any citizen of the United States of America to place bets with these offshore sportsbooks given that they have the proper regulation required via their geographic location.
In addition, PASPA was repealed on May 14, 2018, thereby removing the restrictions once placed on individual states relevant to sports gambling. Individual states are now free to determine whether they want to allow or prohibit brick and mortar sports betting entertainment. Illinois took the plunge into state-regulated sports betting in June of 2019 when Governor J.B. Pritzker signed sports betting legislation into law.
What Kind Of Sports Can I Bet On In Illinois?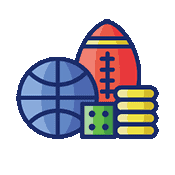 The sports options for our recommended sportsbooks is at an all-time high. There are so many options you might spend time browsing through them to see if there any other sports out there you might enjoy. You can really use these things as a discovery process as they feature as many sports to include obscure ones from all over the globe.
In addition to traditional sports categories, there are options to bet on Winter Biathlons in Austria and Hungary and online computer games that have become increasingly competitive like Counter Strike, Snooker, Rugby and many more. You will, of course, be able to find all the major sporting leagues in the world as well, including the American NBA, NHL, NFL, MLB, etc. and the international soccer leagues like the English Premier League as well.
You will likely find sports categories you were unaware of or at least never thought to consider betting on. USA Online Sports Betting has evolved into quite an extensive playground.
Claiming Sportsbook Welcome Bonuses In Illinois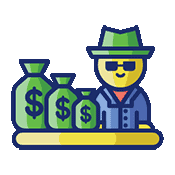 The sportsbooks that function at the top of the industry all have different and lucrative bonuses to incentivize customers to choose them over the competition.
One bonus that seems to be transient throughout the top dogs in the industry is the "Welcome Bonus". This is a match bonus where the company takes a designated percentage and applies it to your initial deposit into their cashier systems for signing up with them.
The bonus will have a maximum amount and will carry wagering requirements as well.  You may see it look something like this: 50% match bonus up to $250.  Here the sportsbook is agreeing to match 50% of your deposit up to a maximum of $250.
Can I Bet On Sports In Illinois From My Mobile Phone Device?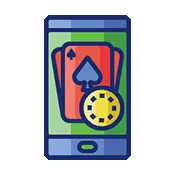 You absolutely can. The sportsbooks listed on this page all offer a web-based, mobile-optimized version of their sportsbook accessible through your device's browser.  You simply use your mobile devices browser to navigate to the website and use it as if it was a desktop computer.
The website will have a mobile redirect in place that detects your device and sends you to the responsive version of the website that is compatible across multiple mobile devices, operating systems and networks. All your account details and betting options will be available from both your mobile and laptop/desktop devices.
Nothing else needs to be downloaded, however, the option to bookmark the site is usually an option.
Live In-Game Betting Options At Illinois Online Sportsbooks
Yes, there are. The live-betting options that are offered by our recommended brands will be displayed on the menu of their mobile application. They offer play by play and in play options. Mobile access means you can enjoy live betting on the go as long as you have an Internet connection.
Depositing And Cashing Out Funds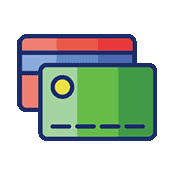 The website you choose will have a banking suite attached to the membership profile that you create. From there you will be presented with all the different options for deposit and withdrawal. Although the options vary heavily from site to site there are a few that remain constant in most cases.
Credit and Debit Card, Cryptocurrencies such as Bitcoin, Litecoin, Dash, Bitcoin Cash and Ethereum are the most popular options. A few more common options are bank-to-bank and person-to-person wire transfers using MoneyGram and Western Union and most places also have options to mail a paper check.
Withdrawal options are usually very similar to the deposit options at any given site. In the US, the major credit and debit cards, won't be available to you for payouts and withdrawals, but all the other options are perfectly viable. Make sure to check all the processing times and fees associated with each method as they are subject to change and could affect your decision drastically.
Popular Sports Teams To Bet On In Illinois
Chicago Bears – NFL
Chicago Cubs – MLB
Chicago White Sox – MLB
Chicago Bulls – NBA
Chicago Blackhawks – NHL
Chicago Fire – MLS
Chicago Sky – WNBA
Chicago Res Stars – NWSL