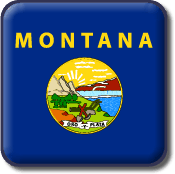 Bingo is an authorized form of gambling in Montana through numerous brick and mortar locations and is quite a thriving segment of the gambling market in the state.  There are no state-licensed online bingo sites available at this time.
There are some high quality, legitimately licensed online bingo sites accepting Montana players that are based offshore.  These sites are operating legally within the industry and are sanctioned through government agencies.
Is Online Bingo Legal In Montana?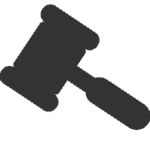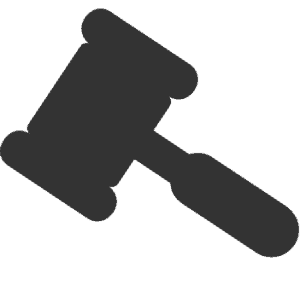 Yes it is. Online gambling is totally legal for players who have chosen legally approved websites to play at. Montana has no state laws that criminalize the act of playing bingo online at legally sanctioned websites.
Since there are no Montana gambling laws or federal laws outlawing online gambling, residents are free to play bingo online.
Legally Licensed Online Bingo Sites Accepting Montana Players
We have a table of endorsed sites listed below for you to base your searches on in the future. The specialists that have inspected these websites have been doing so for over 20 years and have found the sites listed below to be consistently reliable in terms of banking options and customer satisfaction ratings. The following sites are all located outside of the US and have the proper licenses required for the games that they offer.
Other Montana Gambling Pages
What Games Can I Play At Montana Online Bingo Sites?
There are several types of bingo that have been brought together in Montana online bingo websites. 30-ball bingo is a quick play through that allows you to get down with your game so you can get on with your day. It's played a 3 by 3-cubed card and randomizes 30 balls for you get one of the predefined winning patterns. The next one is the typical bingo game that we play in America with 5 columns each labeled individually with B, I, N, G, and O. That's 75-ball bingo that randomizes 15 balls per column.
The next popular variation of online bingo is 80-ball which plays a little faster than the UK variant that will talk about next. 80-ball is played on 4 by 4 card with each having 16 random numbers from 1 to 80. The longest form of bingo is the UK variant of the game, which is known as 90-ball bingo. It has 9 columns that randomize 10 balls for each of them. It plays the slowest because of how many picks there might be for someone to win but if you're looking to relax and enjoy the side games and chat rooms in online bingo, this is the game for you.
Can I Play For Free At Online Bingo Halls?
Absolutely. The online bingo websites that accept players from Montana make all their games available in free play modes to allow their players the proper introduction to their systems. You might learn to the play the game entirely or simply learn to play the game with a mouse and keyboard instead of a card and marker. Either way, you'll need the free play options before you spend any of your own money on it. Free play options are common and can be found in similar services including MT online casinos, and MT online poker.
Are There Online Bingo Bonuses For Montana Players?
There are many. Each website has developed their own sophisticated approach to bonuses and promotions in their own marketing philosophies. Among those, there is only one common promotion that it is so prevalent that it has become an industry standard; the "Welcome Bonus." It's usually a match bonus which grants you more funds into your account based on your first deposit. The amount of bonus funds is dependent on the amount of your initial deposit. Some will advertise 50%0, others 100%.
Can I Play Real Money Bingo Games From My Mobile Phone?
Montana online bingo is broadly available on all mobile devices. Front-end web developers have been able to make these games with HTML5 which allows them to host them domestically on their own servers. You will no longer need to download an app to play bingo online. Simply find the games you wish to play and the game will activate itself onto your device. In some circumstances, you may be instructed to adjust the dimensions of the screen to fit the game's dimensions.